It can be difficult to find the perfect gift for your loved one, especially one that lives up to the occasion. So with it being the most romantic time of year the pressure is well and truly on.
Luckily for us Selfridges are offering some great gift ideas going one step further with options that could make them perfect.
To add the wow factor to the gift Selfridges are putting on the following services;
Engraving: Complimentary engraving on bottles of fragrance, candles and on wine shop purchases in the run up to and on Valentine's Day (Available on any large fragrance, minimum spend across the floor of £70 only).
Embossing: Receive complimentary embossing on leather goods embossing on leather goods, when making an accessory purchase.
Gift Wrap with Personalised Ribbon: Complimentary for all customers on beauty, fragrance, shoes.
Not only is the department store looking to make the gift completely unique to your loved one, they want you to find the perfect gift. A gift guide has been created by Selfridges packed with wonderful ideas.
Why not treat your partner to a lovely bottle of Veuve Cliquot? With options including a personalised messaged printed on the box (£54.99) or a recorded voice message when the box is opened (£62.99).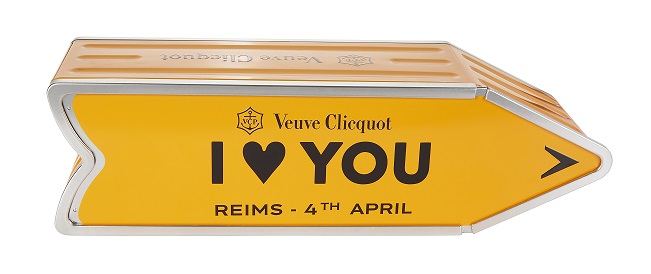 Other gifts include; Yves Saint Laurent Blush Veluptè (£33), Diptyque TubereuseLarge Scented Candle (£190), GUCCI GG Supreme Canvas Wash Bag (£505) and Tom Dixon Tank
Whiskey Glasses (£50)
Alternatively treat your loved one to a beautiful bouquet from Manchester's much loved Northern Quarter florist, Northern Flower as they join Selfridges Trafford in-store from 08/02/2018 – 14/02/2018.