The continuing battle over London Road Fire Station is set to continue this week and the council once again are making moves to compulsory purchase the site.
The station, which took its last call in 1986, has been at the centre of a long running dispute between the forces of commerce, government and heritage.
Manchester council's plans for a luxury four star hotel within its walls have been on hold whilst it fights with developers, Britannia Hotels, who have been accused of leaving the building idle and left to rot.
In 2011 the council lost a legal case when the local government secretary Eric Pickles rejected the council's public interest argument that the landmark building needed rescuing by forcing Britannia to sell.
Now battle is set to recommence with the council once again attempting to compulsory purchase the site from Brittania under Section 226 (1) (a) of the Town and Country Planning Act 1990.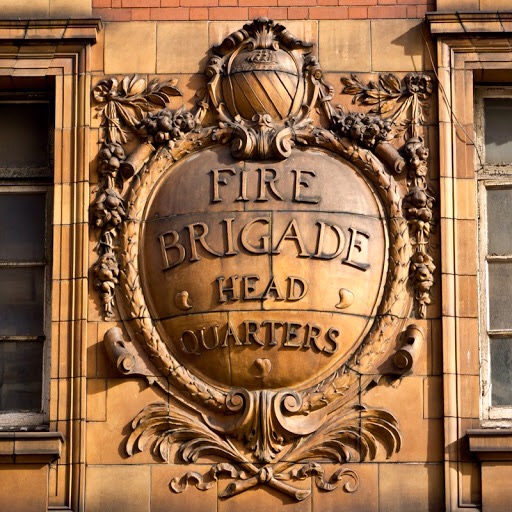 The building has never been far away from controversy. Completed in 1906 amid claims of over extravagance which were strongly refuted by the mayor who declared it money well spent,its decline began with local government reorganisation in 1974, it's services were moved to the outskirts,workshops to Worsley,the control room to Agecroft,the flats vacated.
On the new move, Sir Richard Leese, leader of Manchester City Council, said:
"London Road Fire Station is a wonderful landmark building with the potential to make a significant contribution to the regeneration of the Piccadilly area.
"But over more than a quarter of a century, it has been allowed to blight this part of the city centre instead. The building's current owners have presided over its deterioration and disuse. Despite making public commitments to bring it back into use, they have so far failed to demonstrate any genuine intention to do so. In this case, their inaction speaks louder than words.
"We are giving them one last chance but they need to act quickly to take it. The people of Manchester have waited long enough for this fine heritage building to be brought back to life, and we will do everything in our power to make sure this happens."
The biggest test of the site though may not be legal but its dilapidated state and the process of turning it into a luxury hotel even if the council wins its battle, could be a long way off.