Three years on from the official launch, The Printworks is celebrating the ongoing success of its award winning urban rooftop garden and the positive impact it has had on both the environment and the local Manchester community.
Launched in 2012, in partnership with Friends of the Earth, Hard Rock Cafe and various other Printworks tenants, the garden has flourished – even being awarded Manchester City Council's prestigious Biodiversity Hotspot Award for its commitment and positive contribution to biodiversity.
In addition to a wild flower meadow, orchard, herb garden and the most recent addition, the Beetle Hotel – a bespoke insect biome installation that provides shelter and habitat for around 100 common ground beetles – the urban ecosystem now boasts many other elements whose produce is either being donated straight to charity or sold to raise money.
An allotment contains strawberries, rhubarb, cauliflower, potatoes and carrots, with vegetables from the roof previously being used to make soup and donated to Manchester homeless charity, The Booth Centre in aid of The Big Manchester Sleep Out. Most recently the latest seasonal yield was put to good use by The Printworks' resident Irish Bar, Waxy O'Connors, as staff took freshly grown rhubarb and used it to bake a batch of rhubarb crumbles, which were also given to the Booth Centre.
The rooftop is also home to a chicken coop housing six hens sponsored by local businesses, including Hard Rock, Chiquito and Bierkeller. Eggs laid by The Printworks' feathered friends are sold at 20 pence each or £1 for a dozen and so far £650 worth of eggs have been sold to raise further donations for The Booth Centre.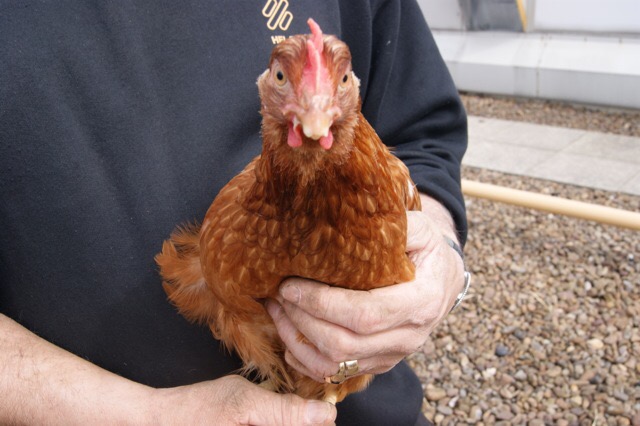 The most notable of all the rooftop additions are the hives. Originally launched by The Happy Monday's very own, Bez, in August 2013 as part of his campaign to get bees back into the city centre, the rooftop now hosts four hives – housing approximately 320,000 bees in total.
It is very much a hands-on affair with Director of The Printworks, Fred Booth, Sales and Marketing Manager at Hard Rock Cafe Manchester, Emma Livingstone, Sales and Marketing Co-ordinator for Hard Rock Café Manchester, Jack Barton – all qualified Apiarists – tending to the bees on a weekly basis and attending evening sessions and workshops with the Manchester District Beekeepers Association – assisted on a weekly and on-call basis by Cannon Adrian Rhodes, a fully qualified Bee Keeper who manages the hives on the roof of Manchester Cathedral.
2014 heralded the first yield of honey, which was graded 'exceptional' by the Association and local artist 'Mancsy' designed the labels for the limited edition honey – signing and numbering 30 jars that went on to be sold for as much as £75 each to keen collectors. The money raised was shared between The Booth Centre and Forever Manchester, the Community Foundation for Greater Manchester.
Director of The Printworks, Fred said: "We are delighted that the rooftop garden has continued to go from strength to strength and we hope it continues to do so for years to come. The fact that at the same time we are able to help local charities just makes the whole endeavour even more worthwhile!"