Street food and drink event company GRUB are bringing back their award winning Food Fair and Plant Powered Sundays which will provide the best street food available for three days a week.
GRUB's Food Fair launches today at midday. In the first four weeks the event will feature top street food chefs such as Street Cleaver, Purely Pizza, Wallace & Sons, Gravy Train, What's Your Beef, Andy Low n Slow, Wanderer Junk Food, Bakeorama and many more.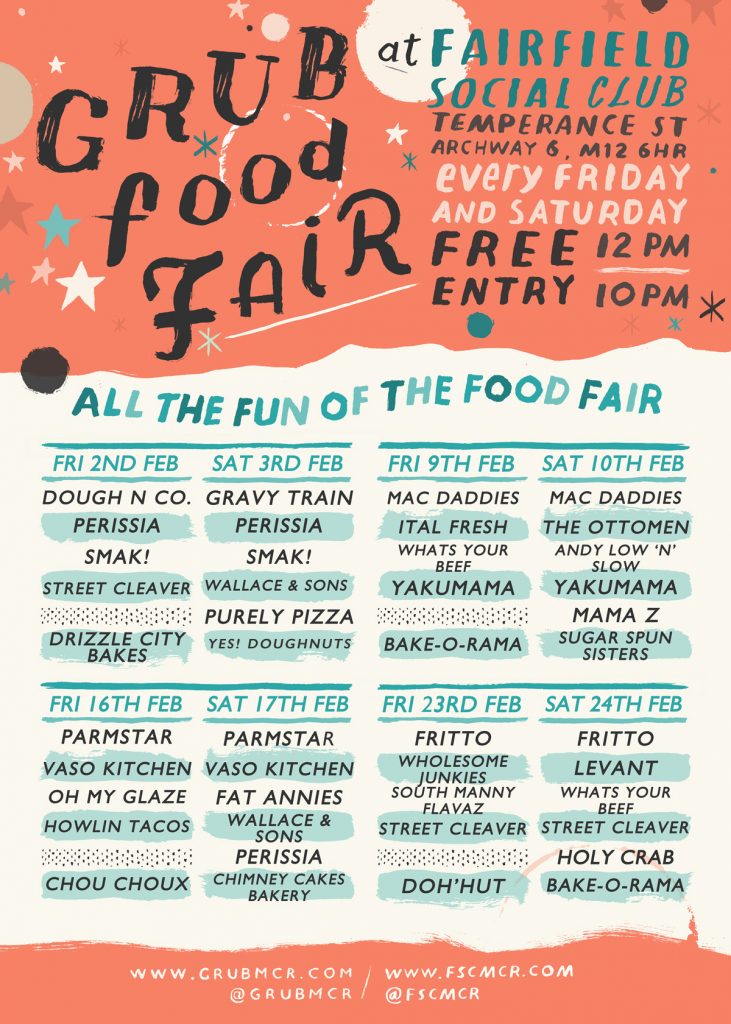 Jules Bailey, director of GRUB said "It feels like we've been away for ages! We've loved having a bit of a break and putting on two mega festivals but we're so happy to be back doing what we do week in week out. We're particularly chuffed with all the brand new traders appearing, the line ups are fantastic!"
Of course GRUB's Food Fair will include the usual amazing locally produced beers served from Farfield Social Club's huge, iconic craft beer bar.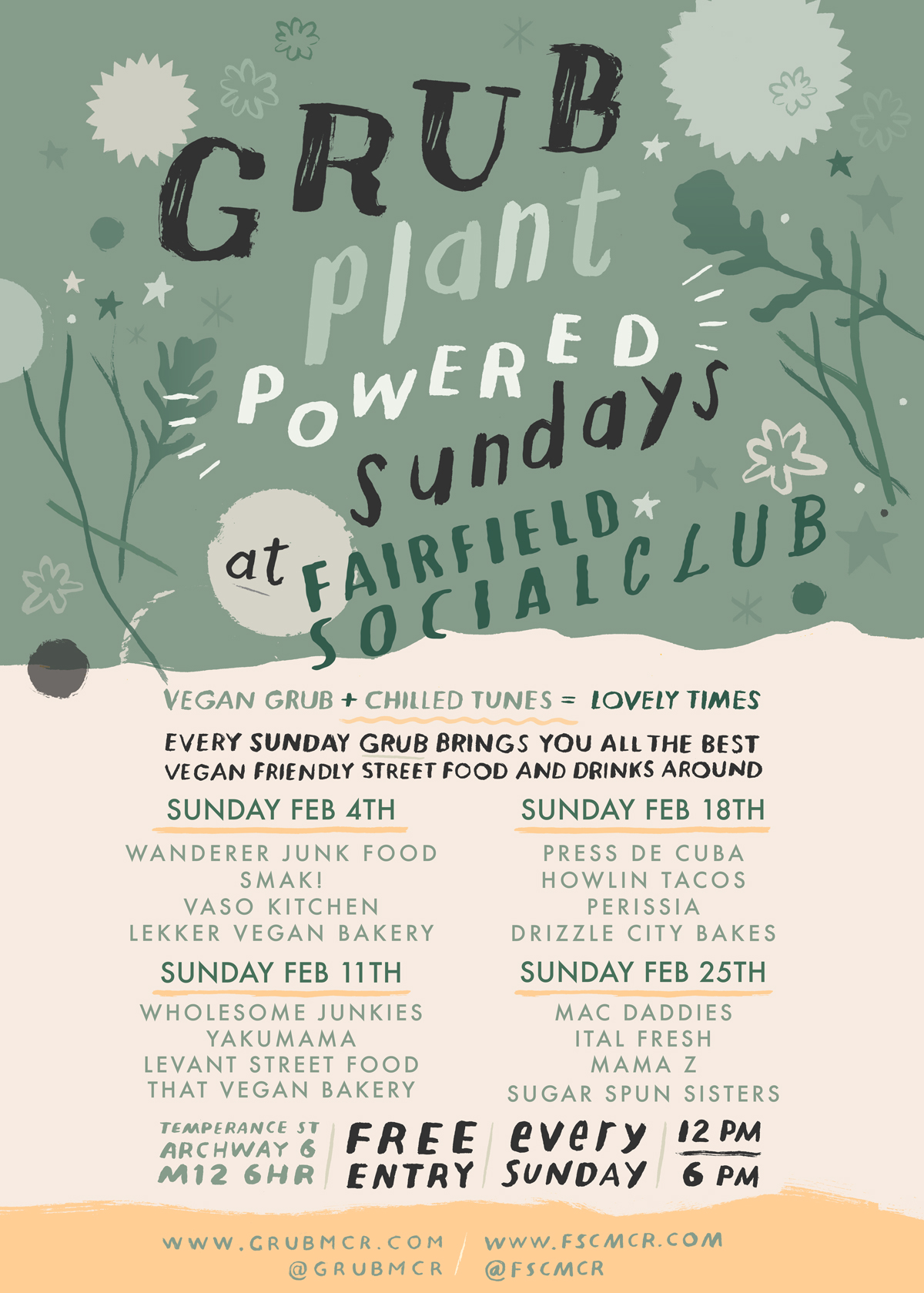 GRUB's food fair starts 02/02/2018 and runs every Friday and Saturday between 12:00 and 22:00. Plant Powered Sunday starts 04/02/2018 and runs every Sunday between 12:00 and 18:00. These events are free entry and welcome everybody, including dogs.