The significant role Trafford Park and in particular the Ford Motor Factory played in World War II is being commemorated by Trafford Council with a Blue Plaque at intu Trafford Centre.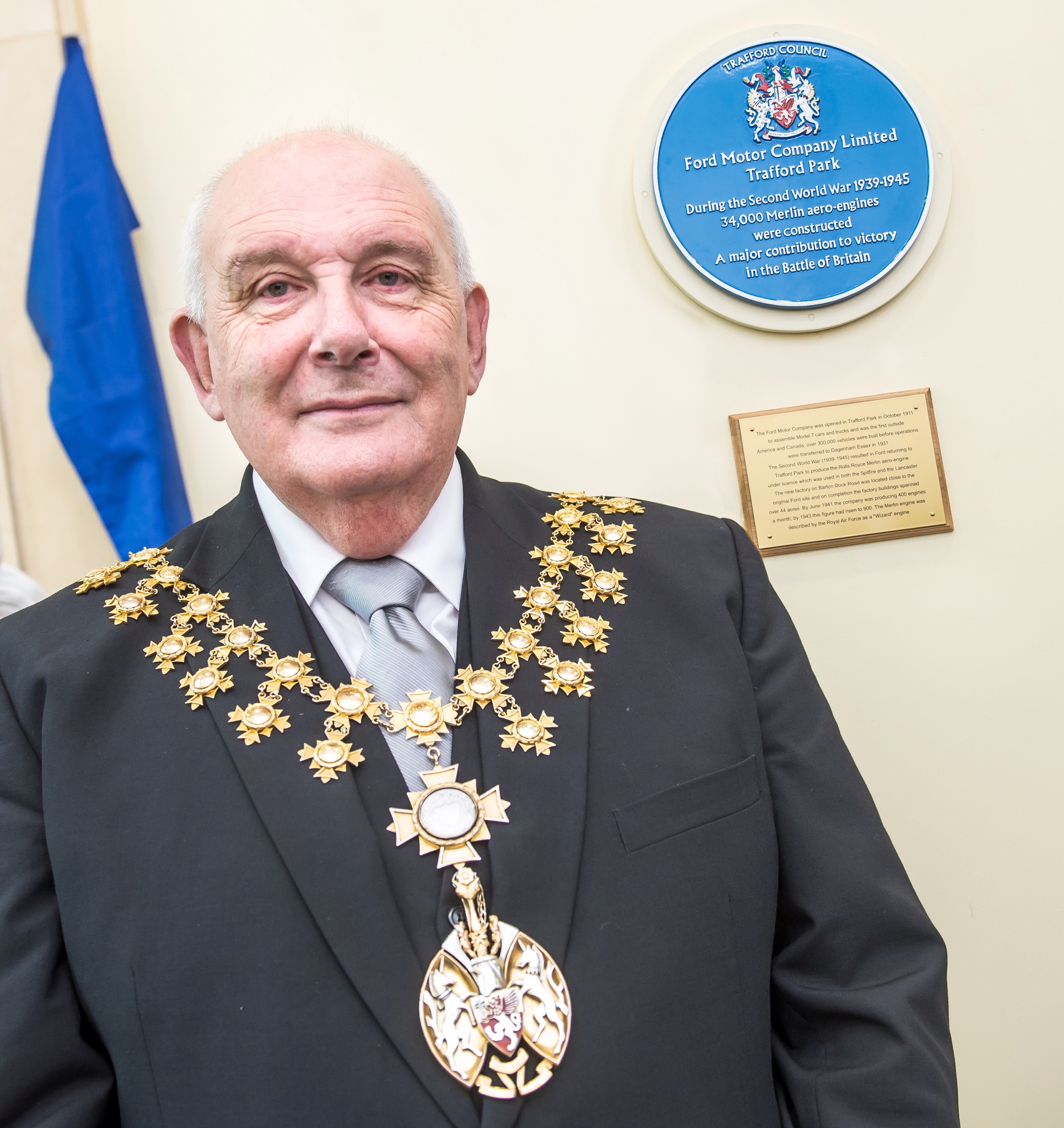 The plaque was unveiled by The Mayor of Trafford, John Holden, Trafford Council Leader, Sean Anstee and Richard Paxton from intu Trafford Centre.
The Ford Motor Company employed over 17.000 people during World War II, over 7,000 of which were women. They worked producing 34,000 Merlin engines under licence for both Spitfire and Lancaster planes from its huge factory, spread over several acres. The people who built the engines, the aircraft and the crews that flew them all made a major contribution to the allied war effort.
Cllr Anstee said the significance of this blue plaque's location is enormous. "It is amazing to be able to officially recognise the huge contribution the thousands of men and women who worked at the Ford Motor factory played in our war efforts. As people walk between intu Trafford Centre and Barton Square, they will now be able to pause and spend a minute reflecting on this and the historical significance of the area they are visiting.
I can't think of a more fitting tribute than for the Council to be able to erect this blue plaque. I would like to extend my personal thanks to staff at intu Trafford Centre for agreeing to have the blue plaque sited there."
Richard Paxton, intu Trafford Centre General Manager said: "It's fantastic to be a part of this great occasion, the site is steeped in history and it's important that the efforts made by those working in the Ford factory during the war are recognised. We're honoured to celebrate them and welcome Trafford Council here today to unveil the plaque."
Photo credit Nick Harrison,