British Pounds Sterling exchange rates continue to fall as ongoing controversies about Brexit continue to fester. GBP/AUD was the latest to suffer in recent days (down from £1.87 to £1.80 since October 10) and some analysts point to the Irish border issue.
Short sellers in CFDs markets seem to indicate that a resolution is not soon at hand and UK stocks continue to command high volumes on such platforms. The controversy relates to the United Kingdom's relationship with Ireland, specifically the border between UK Northern Ireland and EU Southern Ireland. 
Britain derives billions of pounds in its annual economy from Northern Ireland. However, there is no clear border between the nation's two sides. This basically leaves Britain three options:
Treat Ireland as a single nation, renegotiating trade with Northern Ireland just as it would with an EU power. This is, of course, undesirable for May and other Brexit leaders. 

Go on trading with Northern Ireland as if nothing ever happened. Well… almost nothing. This would require the establishment of some sort of "

hard border

", something that has never existed within Ireland, something which would have to be marked and policed and something that could inflame historic tensions between Ireland's two halves.

Go on trading with Ireland as a whole. Of course, the EU doesn't wish to allow this, as it would be a de facto trade agreement, one that takes the UK off the hook for some of Brexit's toughest economic calls. 
The EU has recently floated something resembling option one, an offer to which Teresa May has bristled. However, few would say that May is negotiating from a position of advantage. Thus continues the perennial jockeying for position to which we've now grown accustomed.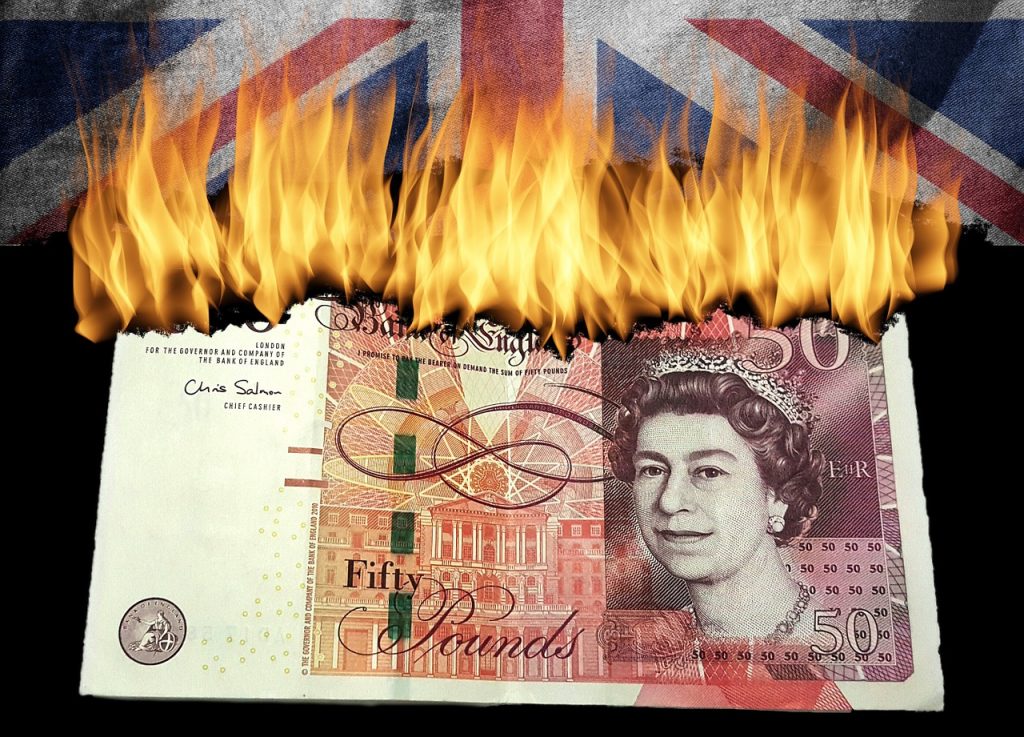 Brexit continues to be the most significant factor in Pounds Sterling currency value; Source: PixaBay
Currency and equities markets hate uncertainty and there are few negotiations in the world more uncertain than Brexit. The Pound lost its momentary gains after recent Brussels discussions came to nothing. Unless there is some unforeseen breakthrough in the Irish border issue, Pound rates are unlikely to recover and British buying power may continue to fall.
However, European uncertainty is not limited to Brexit. Fears concerning the Italian economy, as well as shakeups within German governance, are causing the Euro to stagnate somewhat. If there is any fortune to be found in this era of topsy-turvy European life, it is that things are as stable as they are. Brexit doomsayers have, as yet, not been vindicated. Believers in the Pound will hope that this continues to prove accurate. 
Important UK/EU events could bring sudden changes. The October 29 UK budget, the EU's emergency summit in November, the last European Council of 2018 – any of these could bring about a concession on the part of the government or at least an indication that negotiations could finally proceed. Until then, British citizens and currency holders wait with anxiety and interest.