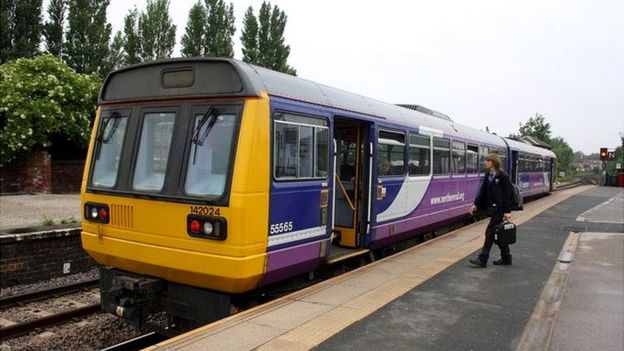 Commuters are being warned to plan ahead and expect disruption to Northern services over the weekend and early next week due to planned industrial action.
The three day strike runs between midnight Friday 7th July and midnight Tuesday 11 July and most Northern services are not expected to run during that time. Any that do operate, working to a revised timetable, will be extremely busy.
There will be no Northern trains before 7am or after 7pm on Saturday 8 and Monday 10 July and there will be no services before 9am or after 5pm on Sunday 9 July.
There are also a number of events running across the region this weekend, including the Race for Life at Heaton Park, the We Love MCR 10k at the Etihad and CBBC Live at Media City as well as cricket and rugby games at Emirates OId Trafford and AJ Bell stadiums respectively.
Transport for Greater Manchester, which is helping to co-ordinate the region's response, is urging people to plan ahead and consider carefully their travel arrangements.
It is working to support Northern's own customer communications effort and has created a special travel information page on its website to help keep Greater Manchester commuters on the move: https://beta.tfgm.com/travel-updates/industrial-action
There will be additional capacity on the Metrolink network and rail passengers with monthly or greater season tickets will be able to use them to travel by tram.
Greater Manchester has a number of bus and tram park and ride facilities which may have capacity and provide alternative options.
TfGM's Events and Operational Coordination Manager, John Fryer, said: "We are taking action to minimise the disruption to the transport network but we know there will still be problems, particularly on Monday as commuters return to work.
"Our strongest advice is: expect disruption, plan ahead and think about your travel choices now.
"Can you travel at a different time or does your employer allow you to work from home? If you can travel at a quieter time, or in a different way – by bus, tram, bike, foot or a mixture – it can make a massive improvement not just to your journey but to people who simply don't have a choice.