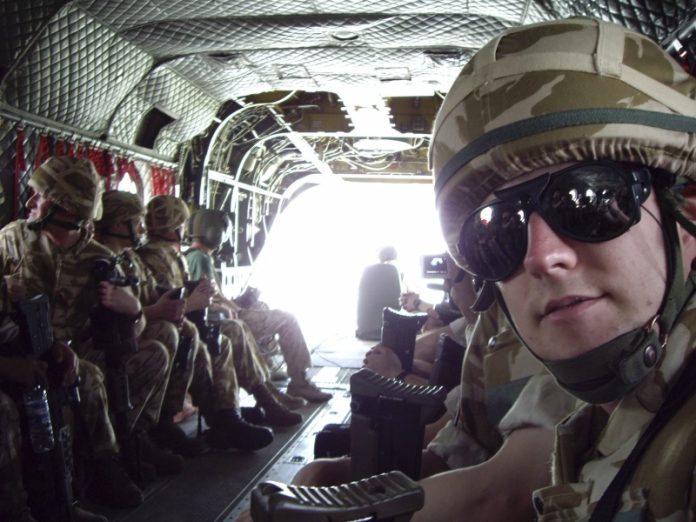 From wearing the poppy to the idea of heroism, lectures exploring the themes and rituals of Remembrance will be staged at IWM London and IWM North for the first time this autumn.
Examining the notion of what it means to be a war hero and the controversies of wearing or not wearing a poppy, the lectures will bring together panels of public figures, veterans, journalists and sportspeople, amongst others, to discuss the topics in front of an audience at IWM London and IWM North.
IWM North will host the first lecture entitled Am I a hero? at 3pm on Sunday 29 October. The panel will discuss the nature of heroism in conflict, how members of the armed forces feel about their actions being referred to as heroic, how this term may affect mental health and how they personally want to be remembered.
Speakers include:
• Michelle Partington, former member of the Royal Air Force, Invictus Games athlete, motivational speaker, volunteer and author.
• Dr Celia Hynes, co-founder of the initial Centre for Veterans' Wellbeing who runs the programme of transition for military service personnel and their families.
• Terry Morley, a veteran who served with the 1st Battalion King's Regiment and runs the Ex-Military Skills for Employment at Groundwork.
IWM London will host the lecture, The poppy in 2017: to wear or not to wear? at 3pm on Saturday 4 November.
The panel will explore what it means to wear a poppy, what is behind recent controversies around wearing or not wearing the symbol and how the politics of the poppy have evolved.
Speakers include:
• Baroness Jones of Moulsecoomb, former Deputy Mayor of London and Green Party member of the House of Lords.
• Nicholas Saunders, historian and author of The Poppy: A Cultural History from Ancient Egypt to Flanders Fields to Afghanistan.
• Martin Kettle, Associate Editor at The Guardian.
• Madeleine Fry, freelance journalist who has written for The Daily Telegraph, The Financial Times and Open Democracy.
Tickets for both lectures cost £7 each and should be booked in advance.
Tickets for Am I a Hero? at IWM North on Sunday 29 October are available to buy here.
Tickets for The poppy in 2017: to wear or not to wear? at IWM London on Saturday 4 November are available to buy here.