Corn Exchange, Manchester's ultimate dining and wining destination, have a busy summer ready for you …
Mowgli, new cocktail range
Alston, gin & steak nights
Salvi's, Salvi's social event
Tampopo, 30% off main courses
Cosy club, bottomless brunch
Cabana, summer specials
Banyan, gin and cocktail offers
With this British summer proving to be pleasantly hotter than usual, Corn Exchange has a great combination of food, drinks and outdoor seating for you.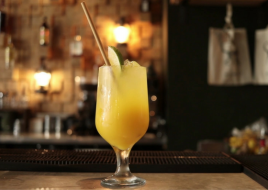 During these warmer days you need something fruity and refreshing, and that's where Mowgli steps in. It's new range of Chauffeurs' Cocktails includes 4 delicious non-alcoholic options, the Mango Tonic, Mowgli Twister, Cinnamon Cola and the Rose Raspberry Sherbet. These cocktails are perfect if you want something to make your taste buds zing.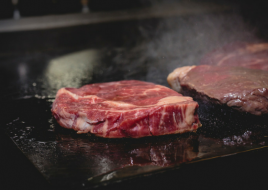 On Friday 10th August, Alston will be hosting its new gin and steak night in partnership with Cuckoo Gin. Enjoy a three course meal, with each course being paired with a delicious gin drink, for just £29.95 per person. Spaces can be reserved by contacting the restaurant.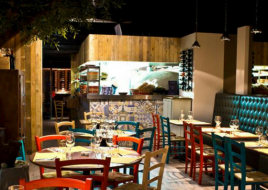 The Friday feeling just got a whole lot more exciting with Salvi's Social Event every Friday until September from 3pm. Enjoy a night with your friends at Salvi's Mozzarella Bar, with two for £10 Aperol Spritz and a live DJ.
This August Tampopo is offering 30% off all main courses as well as 2-4-1 cocktails when you book online! Tampopo recreates flavours and aromas from Bangkok to Hanoi, Singapore and Tokyo, and fresh Eastern cooking like this is just what your taste buds needs.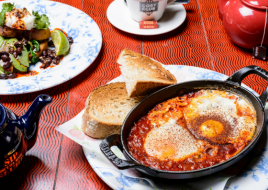 Cosy Club is hosting a holiday treat, with a one-off Bottomless Brunch this August bank holiday from 10am – 1pm. With dishes such as their Triple-Stacked Buttermilk Pancakes, Smoked Bacon Sandwich and endless Prosecco, Bucks Fizz and Bloody Marys, it's going to be nothing short of bountiful and brilliant! Places are available to book now.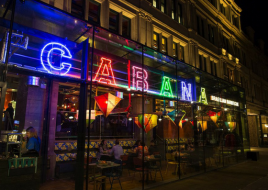 Transport yourself to the exotic, exhilarating streets of Rio this summer and try out Cabana's new drinks menu. Every summer's day deserves a happy hour and Cabana's does not disappoint with cocktails such as the Sprinkles Margarita, Jungle Fever and Island Life.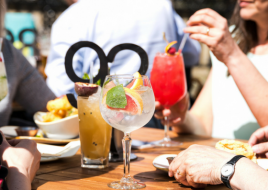 As well as an inspiring new drinks menu launching in August, Banyan is offering 2-4-£10 cocktails and £6.50 gin copas between Sunday and Friday from 7pm. You can also grab yourself a £18.95 bottle of Prosecco all day Friday to kick off the weekend in style.
There's no doubt Corn Exchange is one of Manchester's hottest destinations. So, weather you're looking for a catch-up with friends, post-work drinks with colleagues or a chilled day in the sun, Corn Exchange is the place to go no matter the weather, but especially when the sun is shining.