The festive season always provides Mancunians with plenty of options for getting out and about. And even if the chilly winter weather puts you off heading out to Tatton Park, then there is lots to enjoy in the city centre.
Ice skating
If you're looking for a fun way to warm up on those cold winter nights, then head down to the Manchester Ice Rink near the Deansgate Locks. This gives us all a great chance to test our skating skills, and with the capacity for up to 100 skaters at once, it'll certainly provide a memorable evening this winter!
Christmas markets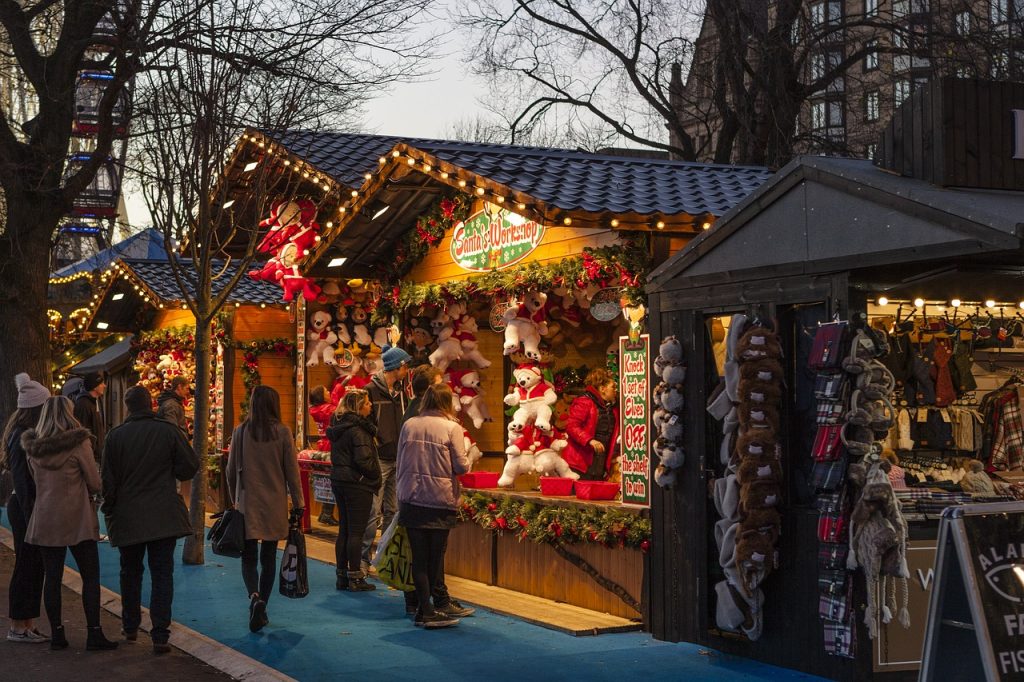 But it's the appearance of the massive Santa Claus on the city's Town Hall that really signals the start of the festive season. And this year's Christmas Market on Albert Square can provide us all with a suitably European way of enjoying this special time of the year with a few glasses of gluhwein and plenty of bratwurst and strudel treats to keep us from getting too cold.
Festive drinks
If you're looking to escape the inclement weather, then take the opportunity to enjoy some festive drinks in the city's legendary bar scene. From the classy bars on Deansgate, to the trendy pubs in the Northern Quarter, there's something for all tastes. And with plenty of cool pop-up bars like Spinningfields' Bar Hütte giving us all some fun karaoke entertainment, it once again shows what a fun loving city Manchester is.
At the big game
Manchester is obviously a football obsessed city, and even if you can't make it down to Old Trafford to watch Manchester United take on Burnley on Boxing Day, there are plenty more gaming options out there. From playing the retro video games at the 17 Below cocktail bar, to taking a few spins on the Starburst slot whilst on the tram, it shows how we can all stay competitive whilst waiting for United and City to play their next game.
Tasty Christmas treats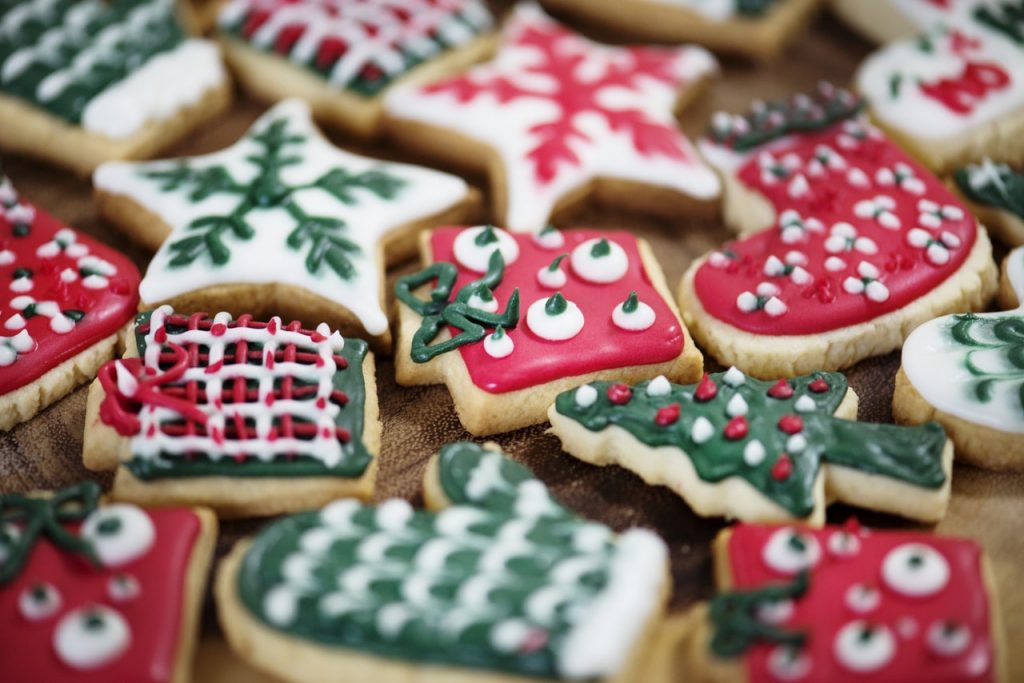 Christmas is a great time for a little overindulgence. But if you're looking to enjoy a seriously chic Christmas treat, then why not head down to the Jacquart Ice Palace in Cloud 23.  As well as traditional delicacies like mince pies and gingerbread Christmas trees, there's something about enjoying party foods like salmon and caviar blinis with a glass of champagne that can lighten up even the dullest winter day!
Retail therapy
And finally, whilst many of us despair of the Christmas crowds, there's little denying the fact that Manchester offers a touch of retail therapy like nowhere else. Although Market Street can turn into a scrum on Saturdays, there's something to be said for straying off the beaten path to see what cool independent boutiques in the Northern Quarter are offering. And with the delightful Manchester Craft and Design Centre on Oak Street giving us a good chance to get something extra special for our loved ones, it shows that there's plenty to enjoy in our city this Christmas.