A new film season opens at Home in Manchester this weekend.
One Film Wonders showcases a whole series of remarkable films by filmmakers who, for numerous reasons, stepped behind the camera just the once. But what films they made.
Offering a short overview of the sole directorial efforts that cast a sizeable shadow on the film landscape, and which in some cases seemingly creatively paralysed their originators, One Film Wonders chronicles these wonderful bursts of often very personal filmmaking and labours of love.
Home's Artistic Director of Film, Jason Wood, tells us more about his passion for One Film Wonders
One of my many abiding cinematic obsessions is that relatively select group of films of immense interest by filmmakers with just a sole directorial credit. When considering the absence of a follow-up feature numerous factors come into play, some of which may be out of the control of the figure in question: muted or even hostile critical and public reception, box office failure, lack of funding opportunities, issues relating to diversity in the industry and premature death or illness. The list could go on.
There are those that found the experience to be far from their liking (Marlon Brando with One-Eyed Jacks for example) and others still, and this is perhaps the group I admire most, that simply felt that they said all that they needed to say in one flourish of creative energy. This is true of Andi Engel, director of Melancholia.
A prominent UK film industry figure, Engel is linked to UK critic Gavin Lambert, who never followed up Another Sky. We are still waiting to see if Gary Oldman will add to Nil By Mouth, a debut that seemed to announce a highly promising filmmaker in the spirit of Alan Clarke.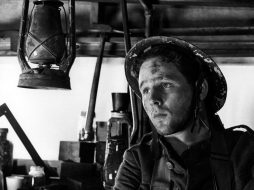 Perhaps most prominent amongst the one film wonders, and following on from Oldman, are actors who decided to turn their hand to directing after years of being on-set and accumulating experience. Peter Lorre's Der Verlorene (The Lost One, 1951) offers a very personal comment on the circumstances in Germany that forced Lorre into exile in 1933. Told in flashback, the film concerns a research doctor, played by Lorre, who is forced into political complicity with the Nazis by their shrewd, cold-blooded exploitation of his emotional and psychological weaknesses.
A product of the depressed German film industry of the post-war years, Der Verlorene is a morally ambiguous work that stylistically reaches back to the German expressionism of the late 1920s and early 30s. A passion project for Lorre, who returned to his homeland 18 years after leaving it and becoming an international star, the film was released at a time when the German nation was loathe to be reminded of its crimes. A commercial disaster, Lorre returned to a lucrative acting career in America.
British actor Charles Laughton's Night of the Hunter is the title that perhaps most universally comes to mind when considering great sole features. Adapted from the novel by Davis Grubb and set during the Great Depression, it features a rarely better Robert Mitchum as Harry Powell, a travelling preacher and serial murderer who preys on the recently widowed. Scripted by Pulitzer Prize winner James Agee, Night of the Hunter is a horror yarn with overtures towards a Brothers Grimm fable.
Photographed by Stanley Cortez in crisp black and white, the film's mix of symbolism, expressionism, early American cinema (it pays homage to D.W. Griffith and casts Lillian Gish) and American pastoral immediately rendered it one of the most singular Hollywood films of its era. In essence a tale of good versus evil, Laughton's masterstroke is to dilute the film's message to a single memorable image; the Love and Hate tattoos that Powell so memorably sports on his knuckles. Genuinely unsettling, it's abject commercial failure put paid to Laughton's ambition to adapt Norman Mailer's The Naked and the Dead.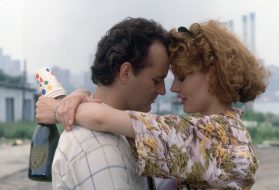 Recently cited as an inspiration by Isabelle Huppert, Barbara Loden's Wanda has undergone a process of rediscovery. Written by and starring Loden, who gives an utterly convincing performance as the meandering, emotionally confused and half-destitute Wanda of the title, the film follows her as she drifts through drab semi-industrial American townships and from one dead end relationship to the next.
Shot cheaply on location on 16mm and then subsequently blown up to 35mm, Wanda is unassuming, understated and at times unapologetically rough and ready. Drawing on influences as diverse as Italian neo-realism, Shirley Clarke and the cinema vérité of Cassavetes, the film portrays America as sad and shabby. Described as semi-autobiographical, Loden, the wife of Elia Kazan, succumbed to cancer in 1980 and never completed another movie.
A true original of low-budget artistry, Herk Harvey's Carnival of Souls plays like a lost episode of The Twilight Zone. Candace Hilligoss stars as Mary, who after an accident sets off for another town and a job as a church organist where she finds herself strangely drawn to an old abandoned amusement park.
With its black and white photography and dense otherworldly atmosphere that merges Bergman with Cocteau, the film was acknowledged by George Romero as a source of inspiration for Night of the Living Dead. Claiming to have one eye on the arthouse circuit and one eye on the drive-in, director Harvey counts numerous shorts and documentaries amongst his C.V. but just this one unique feature.
This season is by no means exhaustive but instead hopes to provide an aerial overview of titles that we hope will also include Dalton Trumbo's Johnny Got His Gun, Saul Bass's Phase IV, James William Guerico's Electra Glide In Blue and William Eggleston's Stranded In Canton. We hope that you will search for your own links and connections and also draw your own conclusions. A sense of melancholy will no doubt be induced. A longing for something forever lost. A 'what if' that can never be answered.
One Film Wonders opens this Saturday 3rd March and runs until the 25th of March DETAILS