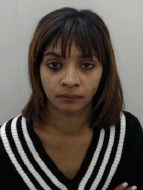 An Oldham couple have been jailed for four years for drug offences after traces of heroin were found in their blender.
Delwara Bibi aged 33  of HMP Styal and Asif Munir aged 39 of  Grendon Avenue, Oldham both pleaded guilty to conspiracy to supply Class A drugs at an earlier hearing.
They were each jailed for four years and three years and eight months, respectively, at Minshull Street Crown Court.
Between August 2015 and October 2015 several properties where Bibi and Munir lived together were searched by police in Oldham.
Among the items recovered included digital scales, bags of cocaine and mobile phones, while a blender, cheese grater and knife all had traces of heroin on them.
When Bibi was arrested by police she had in her possession 79 individual wraps of cocaine.
As part of the investigation, their phones were analysed and showed conversations between them openly discussing drug deals for heroin and cocaine.
When they were arrested they both denied the offences.
Detective Constable Michelle Lomax, from Oldham's Organised Crime Team, said: "Bibi and Munir tried to deceive officers but they were foiled when videos on their phone showed them discussing drug deals.
"Items at their addresses which were used to cut drugs were laced in heroin, while small bags of cocaine were clearly set up for individual sale.
"Drugs can destroy relationships, families and communities, whilst the money made line the pockets of dangerous people.
"Thanks to the hard work of officers this couple are now off the streets and can no longer blight the communities of Oldham with Class A drugs."