What do you give someone who has (nearly) everything, for Christmas?
The answer could be a pane of glass!
However, it's no ordinary glass you'd be buying: it's a piece of history, as Sally Bowden, Fundraiser for the
National Trust's Quarry Bank Project at Quarry Bank Mill explains:
"The Quarry Bank project is all about restoring and conserving the different parts of this wonderful industrial
heritage site, and opening up new areas to the public which are currently not accessible" says Sally.
"One of the most exciting parts of the project is the restoration of the spectacular curvilinear glasshouse in the Upper Garden.
The latter was the kitchen garden for Quarry Bank House and Norcliffe Hall – both built by the Greg family who founded Quarry Bank.
In the glasshouse they grew exotic fruits, flowers and vegetables for the family table and to impress their guests".
The glasshouse was constructed in cast iron in the early 1830s, and at the time was ultra-modern in its design and use of materials.
Archive photographs show it still in full use in the early 20th century. However, both it and the surrounding garden went into gradual
decline and became derelict.
When the National Trust acquired the Upper Garden a few years ago, it began a programme of restoration which will ultimately include the
transformation of the historic glasshouse back to its former glory.
"We want visitors to walk in the footsteps of the Gregs once the glasshouse has been restored" says Sally. "We'll be growing fruit, vines and
exotic plants and sharing the stories of people who worked in the garden, as well as the daring Victorian plant-hunters who brought back rare
plants for display. Our visitors will be able to step back in time and experience the glasshouse as it would have been enjoyed by the Gregs and
their guests."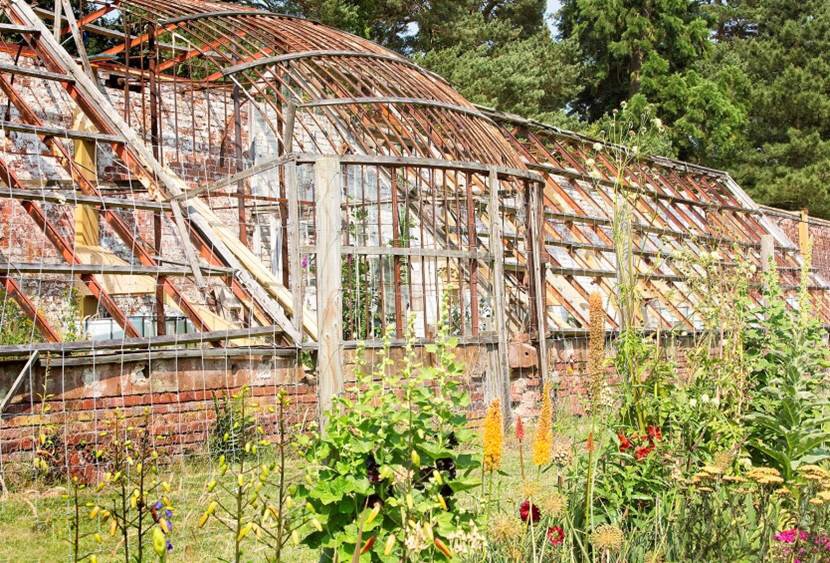 The glasshouse is made up of 7,400 glass panes, all of which need to be replaced with traditionally produced handmade panes at a cost of over
£300,000. To date over £9000 has been raised – but there is still some way to go.
"The total sum required to restore the glasshouse in its entirety is a million pounds" says Sally. "This is due to the specialist skills and delicate
detailed technical work required to fit the hand-blown glass into the curvilinear frame, and the fact that parts of the structure, including the main
central piece, will have to be taken offsite to be restored and then returned in one piece".
If you love history or are perhaps looking for that Christmas present with a difference, then please think about sponsoring a pane of glass. You'll
help us restore this wonderful building and become part of the long history of Quarry Bank".
Each pane of glass costs £50 to sponsor, and special Christmas-gift packs are available for a limited time only. Gift packs contain a commemorative
thank you/acknowledgement card, information on the history and architecture of the glasshouse and our plans for its restoration, a unique number appertaining to your individual glass pane and a delicious National Trust traditional Christmas cake recipe.
All this is displayed in an attractive, ribbon-wrapped box and supplied with a Quarry Bank Christmas card to give to a friend or relative. If you sponsor
5 or more panes your name will be displayed on a special panel outside the glasshouse.
You can buy gift packs directly from Quarry Bank, or alternatively, download an order form from the Quarry Bank website. If ordering by post or phone
please ensure your order is received by 10 December to ensure delivery in time for Christmas.