To very little fanfare, in fact rather embarrassing silence , Library Walk has opened to the public over the last few days.
The undercover walkway between the Library building and the Town Hall extension has been the scene of a battle of words and legalities between the city council and a group of diverse citizens opposed to the partial blocking off of this once fully open access.
Back in 2012, the city council obtained planning permission to erect a walkway between the two buildings and commenced work.It was argued that they had in fact broken the law by not issuing a temporary stopping order of a public right of way while the work was being undertaken.
This resulted in a public enquiry last autumn which, after much delay, ruled that the council were within their rights and as such are entitled now to block access between the hours of 10pm and 6.00am.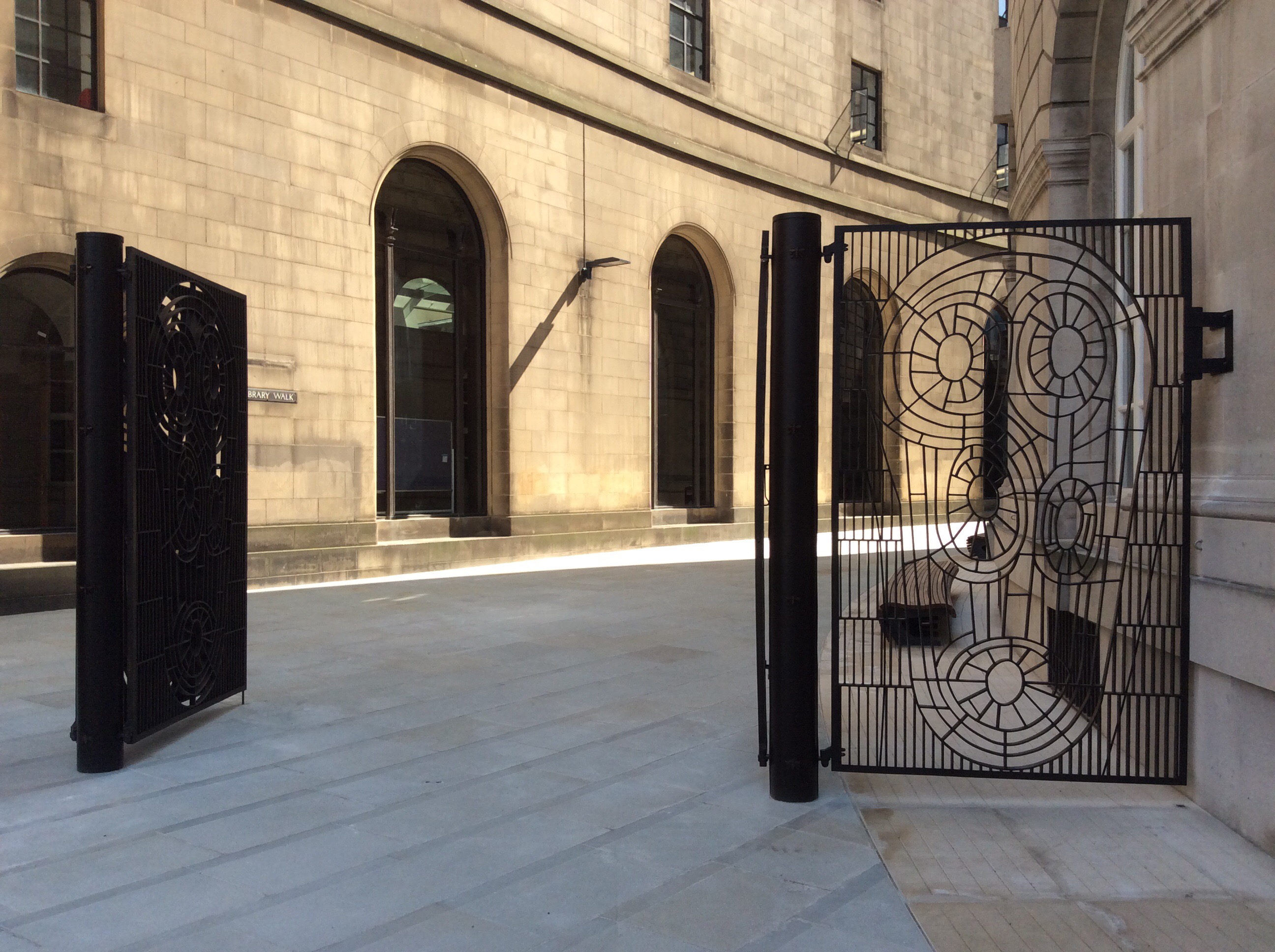 The protesters have quite rightly made the choice not to proceed with a judicial review after taking legal advice which suggested that although the campaign still had a moral and logistical basis, the legal technicalities surrounding it would make the risk so great to personal assets of the group.
It is, this website feels, a moral victory, which if nothing else has put a warning shot across the bows of the powers that be that you can't always get your own way in the continuing reconstruction of Manchester and that we hope that you take notice next time.
And so to the carbuncle or folly itself, reputedly built at a cost of £5m designed by the architect Ian Simpson, he who created Beetham Tower,and who famously lives on the top floor in a penthouse that cost over three million pounds and includes thirty mature olive trees, especially shipped from Tuscany, intended to add to the 21st century brand Manchester and delight the many visitors to our fair city.
Having walked through it, one wonders how the price was arrived at, resembling an oversize automated city centre walk in toilet with sliding doors and either end and also connecting to the library and the town hall extension.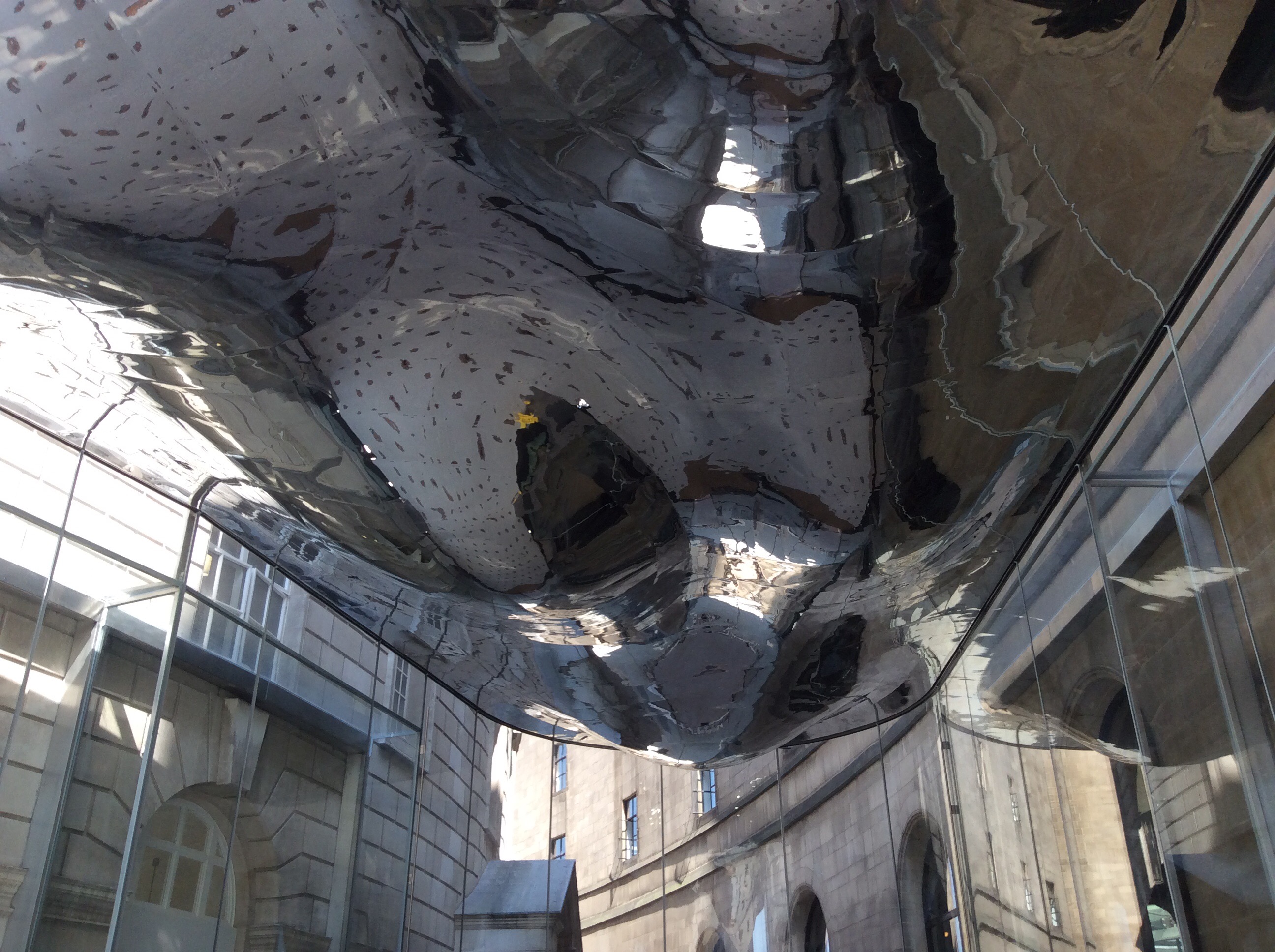 Sitting on top of the glass dome, a strange arrangements of silver pods rather likened to the sort of configuration you may find burbling out of a candy floss machine.
Here at About Manchester, we agree with the parting shot of Morag Rose, leader of the campaign to get the council to change its mind.
Although we have lost all is not over! When the carbuncle is open I fully intend to exercise my right to walk through it often and in creative, respectful and legal ways and I hope you will be able to join me. Details to follow…. I truly believe we should all be proud we fought an excellent fight that has had an impact that is not yet fully understood. In the meantime, there is the carbuncle cup (nominations now open) and we are still pursuing avenues to complain about the many issues that arose during the Inquiry about accountability, transparency, consultation etc. If anyone fancies helping with this please holler. I think we should try and learn from this and hope systems are improved in the future. Depressingly a line of bollards has appeared on St Peters Sqaure – adding very ugly insult to grevious injury and presumably further impeding access for disabled people. Additionally the gates – and a central gatepost – have appeared at the Mount Street end. As far as I can tell none of this went through Planning or appeared on the Planning Portal and rest assured we will not let this pass.