1. Go on the ultimate gastronomic getaway that's Tatler's 'Best Kept Secret' 2016
Having been recently been named the UK's 'Best Kept Secret' at the Tatler Restaurant Awards, we don't expect The Forest Side to stay secret for long, and it's quickly become a Lake District pilgrimage for foodies. With a head chef who served his time at L'Enclume, a huge kitchen garden featuring 140 raised beds and 46 acres of foragable grounds, and tasting menus inspired by the Cumbrian landscape, this is utopia for the gourmet-inclined. And we haven't even mentioned the luxurious rooms with custom made beds, crushed velvet sofas and herbal bath infusions. Wander the glorious gardens as the Autumn leaves start to fall and try not to feel depressed at the prospect of returning to real life again.
Dinner, bed and breakfast starts from £299 and bed and breakfast from £209, based on two people sharing. www.theforestside.com
2. Go in search of Peter Rabbit at Beatrix Potter's Birthday Celebrations
One of the Lake District's most famous inhabitants, iconic storyteller Beatrix Potter, was born 150 years ago this July. To celebrate there are loads of events planned at Beatrix Potter World in Bowness-on-Windermere, at Hilltop, her 17th century farmhouse in Ambleside, and across the lakes. Take part in a birthday picnic, have high tea with Peter Rabbit, or take a canoe trip to Owl Island and relive the adventures of Squirrel Nutkin. What better way to relive your childhood or introduce your own children to the classics. Various events from July – December 2016. www.nationaltrust.org.uk & www.hop-skip-jump.com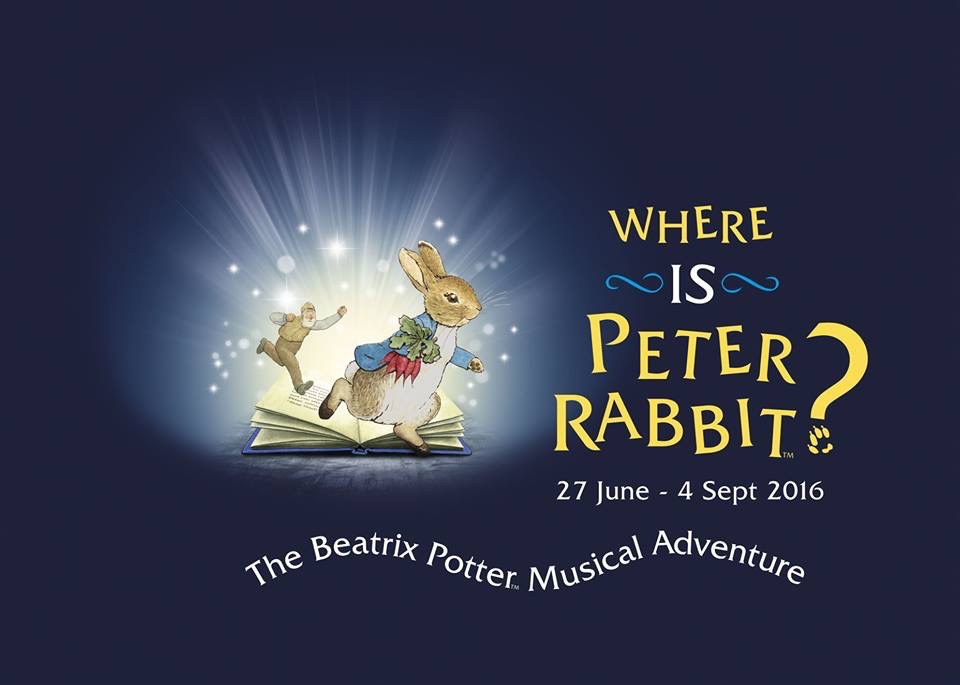 3. Take a bite out of the Lake District at Taste Cumbria
One of the highlights of the year for Lake District foodies (and let's face it, a very good excuse for a trip), Taste Cumbria is back for its 7th year, and this one looks like the best yet. Dine at Simon Rogan's pop up restaurant (you might know him as the Chef-Patron of Michelin starred restaurants L'Enclume in Cumbria and Fera at Claridges in London), watch the Lake District's top chefs cook on stage, and sink your teeth into the very best of Cumbrian produce, including Lake District sushi, locally made cheeses and Cartmel sticky toffee pudding. We're drooling just thinking about it… Friday 23rd – Sunday 25th September 2016. www.tastecumbria.com
As boutique hotels go, it's hard to beat The Ryebeck, both for luxury and location. Situated right on Lake Windermere (just try to pull yourself away from those views), it's surrounded by five acres of gardens, and endless possibilities for country walks. The Ryebeck's restaurant has been winning awards for years, but the arrival of new Head Chef Chris Lee looks set to take it to the next level. His newly launched lunch menu can be enjoyed on the Lake View Terrace and features dishes like an outrageously good Smoked Seafood Platter which includes Cartmel smoked salmon, smoked trout, mackerel, anchovies, potted shrimp, lemon and caper aioli and artisan bread with rosemary sea salt butter. And if you don't want to leave the hotel grounds at all during your stay there we completely understand.
Dinner, bed and breakfast starts from £169. Bed and breakfast from £99 based on two people sharing.
A Summer Escapes package includes dinner, bed and full English breakfast, a complimentary room upgrade, Windermere Lake Cruise tickets for two from £175 based on two people sharing. www.ryebeck.com
Maybe it's been a while since your last sports day. Maybe you get nostalgic remembering the sack race and the egg and spoon. Well AMAZING news. Those lovely folk in the Lake District hold their very own massive sports day each August and anyone can enter. Grasmere Sports has taken place for an incredible 166 years (except during World Wars I and II), with track races for children, adults and seniors, wrestling, and a tug of war that we bet is pretty epic. Unfortunately, only children are invited to take part in the Egg & Spoon, Sack and Three-Legged races, but don't let that put you off. There's still Circus Juggling for adults and the Ferret World Roadshow!? Sign us up… 28th August 2016 www.grasmeresports.com
6. Get out on the lakes
Let's face it, despite the festivals, gourmet boltholes, and endless activities, the main attraction here is the lakes. Boating, swimming, canoeing, fishing – there are endless opportunities to get your water wings on. Swimming is allowed in almost all of the lakes (although a wetsuit is recommended at all times of the year, we're not in the Med), and we particularly love the idea of Ghyll Scrambling (throwing yourself over waterfalls and down natural rock chutes in the name of fun). For those who don't enjoy taking their lives in their own hands, we'd suggest a couple of gentle cruises. Sit back, feel the wind in your hair, and take in some of the most beautiful scenery in the UK.
www.lakedistrict.gov.uk
www.ghyllscrambling.co.uk
7. See the world's best cyclists compete in the most glorious surroundings
This year's Tour of Britain, British Cycling's premier road cycling event, has an entire stage in the Lake District. Could there be anywhere more beautiful to cheer on some of our nation's top athletes and watch them tackle jaw-dropping routes, including Ambleside's infamous climb, 'The Struggle'! Expect to see British cycling stars like Bradley Wiggins and Mark Cavendish, and after all that energy spent cheering on Britain's best we'd suggest popping into a local tearoom to re-energise. Tiring work this cycling. 4th – 11th September 2016. www.tourofbritain.co.uk
8. See Europe's best tribute acts on one stage
Most of us love the idea of seeing our favourite music acts live, but gig and festival tickets are expensive, especially when you factor in camping. So we've got a great alternative for you. Penrith's Wannasee Festival brings Europe's best tribute acts together once a year, with tickets at the bargain price of £30 for a weekend ticket, or £40 with camping. Who could turn down a chance to see 'Pete Loaf', 'Green Date', and 'The Maniac Street Preachers'? You can also see the Kiss tribute that Classic Rock called 'better than Kiss', the Take That tribute that Gary Barlow called 'brilliant', and the Michael Jackson tribute that BBC Radio called 'simply stunning'. Don't know about you but we think this sounds like a pretty awesome weekend. 26th – 28th August 2016. www.wannaseefestival.com/penrith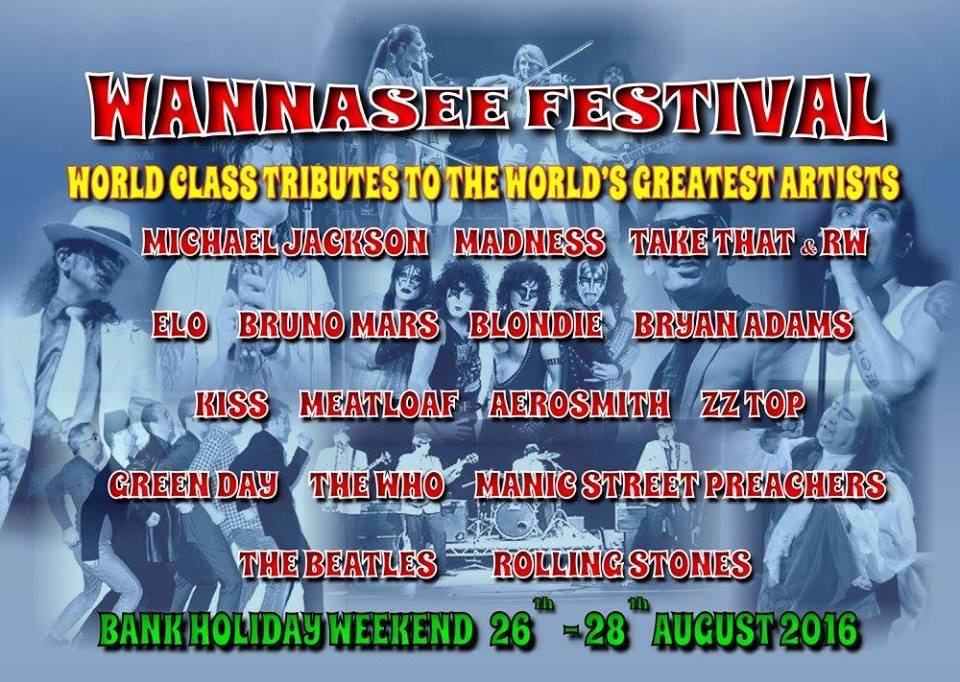 9. Go on a beer voyage of discovery
Ale lovers rejoice, it turns out the Lake District is something of a mecca for craft beer, with the highest concentration of small breweries anywhere in the UK. With 28 at last count, this has got to be the best place outside London to explore the growing movement, and with so many styles and multi-award winning beers made here, even non beer drinkers are sure to find something to satiate their thirst. Beer drinkers will be in hopped up heaven. www.breweries-in-cumbria
It's actually illegal to do an article on the Lake District and not include fell-walking, the region's favourite pastime. Turns out it's just walking, but over fells (that's hills to you and I). Every age and fitness level is catered for here, with hundreds of walks to choose from, all with breath-taking views. Ease yourself in with the three mile 'Cat Bells and Little Town', probably the most climbed hill in all of the Lake District, or push yourself with a 14 miler through Bowfell, Esk Pike, Scafell Pike and Scafell, ending at the highest mountains in England. How else are you going to justify another blow out dinner in one of Cumbria's best eateries? www.lakedistrict.gov.uk/walking