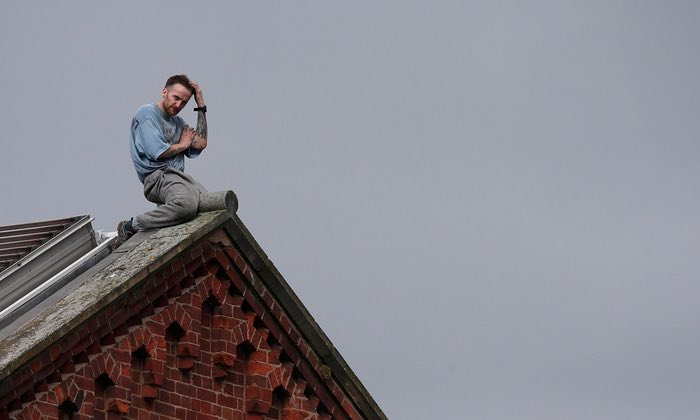 A man who caused £1million worth of damage when staging a rooftop protest at HMP Manchester has been jailed for nine years.
Stuart Horner 38 of Her Majesty's Prison Full Sutton, York, was found guilty of criminal damage. He was also sentenced to 12 months in prison after being found guilty of affray after a number of prison staff were injured during his protest. His sentences will run concurrently.
Horner conducted a lone protest on the roof of the prison in September 2015 and managed to get onto the top of the main prison building and caused damage to the roof.
He was on the roof for almost two and a half days before prison staff resolved the situation.
Horner was already serving 24 years for the murder of his uncle Ian Taylor, three year's earlier when he began his protest.
During his trial Horner claims he was pushed into protesting due to prison conditions.
The court was told that staffing issues had led to prisoners being on "lockdown" regularly, which meant they could be confined to their cells for 23 hours a day while  Horner is also said to have told prison officers how prisoners were using psychoactive drugs such as spice and were increasingly using their phones to alleviate boredom.
Detective Inspector Ian Fields said: "Horner caused almost £1million worth of damage to HMP Manchester, this is bad enough but people were also hurt during his protest.
"Today's sentence reflects how seriously incidents like this are taken. I hope this goes some way to show that hurting people and causing damage is not the way to get your voice heard."