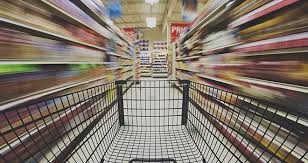 Inflation has remained steady at a five year high of three per cent in October according to figures released this morning.
Rising prices for food and, to a lesser extent, recreational goods provided the largest upward contributions to change in the rate between September and October.
The inflation rate for food and non-alcoholic beverages continued to increase to 4.1%, the highest since September 2013.
The upward contributions were offset by falling motor fuel and furniture prices, along with owner occupiers' housing costs, which remained unchanged.
The index remains one percentage point above the Bank of England's forecasts.
Meanwhile the office for National Statistics has also released figures on house prices.
Average house prices in the UK have increased by 5.4% in the year to September 2017 (up from 4.8% in August 2017). The annual growth rate has slowed since mid-2016 but has remained broadly around 5% during 2017.
The average house price in England now stands at £244,000, the average in the NW now stands at £166,000.