A trio of men who stole high-value cars in a string of burglaries across Greater Manchester and Derbyshire have been jailed today.
Samuel Irving,28, of Rimmer Close, Newton Heath, Kyle Brindley,22,  of Dorking Avenue, Newton Heath and Mark Edwards 27, of no fixed address were sentenced to a total of eight and a half years.
The men previously pleaded guilty at Manchester Crown Square to their involvement in the cross-constabulary offences which saw cars worth an estimated £200,000 stolen from homes.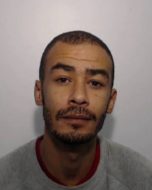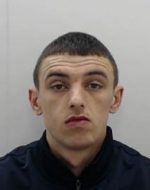 Irving admitted conspiracy to commit burglary and was handed 5 years and eight months on 13 June 2017, while Brindley pleaded guilty to two counts of burglary and driving whilst disqualified and was handed 36 months. He was also disqualified from driving for three years from his release.
Edwards admitted handling stolen goods and was given a 12-month community order yesterday.
The court heard how Irving was the kingpin behind the illegal operation.Between 15 September 2016 and 20 October 2016 he would use rented cars to travel around areas searching for expensive cars as well as transporting other organised crime group members who committed the burglaries with him.
The thieves would always strike overnight whilst the homeowners were asleep, then Irving would drive or direct the stolen vehicles back to the Manchester area before they were fitted with false plates and sold on.
Brindley was involved in an attempted burglary in Chadderton on 2 October 2016 and a burglary in Hyde on 20 October 2016 where a 16 plate BMW 3 series was stolen.The same car taken from Hyde was then pursued by police through Bolton later where Brindley was the driver.He crashed into a vehicle carrying young children and knocked the driver unconscious before fleeing. He was arrested nearby.Edwards fingerprints were found on a Volvo V40 stolen during a burglary in Bury on 7 October 2016.
Detective Constable Christopher Horsfield, from GMP's Serious Crime Division, said: "These men let their arrogance get the better of them by leaving a trail of evidence for our officers to identify their roles in these offences.This even went as far as Irving posing for photos in front of the stolen vehicles.The sentences handed to these men today are the result of a meticulous investigation by officers from both GMP and Derbyshire."
"We have not only stopped them in their tracks but we have also dismantled an organised crime group that benefitted from the losses of innocent people.I hope this case shows just how seriously we take burglaries. The public should be confident in our ability to thoroughly investigate these offences and find the people responsible."