This year Ronald McDonald House Manchester will be celebrating their 8th annual Gala Dinner at The Point, Lancashire County Cricket Club.
In 2016, 620 guests attended the event and an incredible £150,000 was raised to help The House keep families close to their child/ren. If you would like to find out more about The Gala Dinner, please use the link provided here.
The incredible charity offers families free accommodation whilst their child/ren receive treatment in the Royal Manchester Children's Hospital and St Mary's Neonatal Unit. Ronald McDonald House Manchester isn't just a place to sleep, they provide a safe, supportive environment for families who travel to Manchester from all over the UK and sometimes internationally.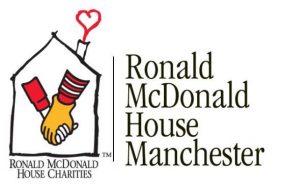 With The House being seconds away from The Royal Manchester Children's Hospital, families are only moments away from their child. The House aims to ensure every family is as comfortable as possible – each room is equipped with a direct phone-line to the children's ward and there are self-catering kitchens, dining areas, laundry facilities and quiet areas.
As an independent charity, Ronald McDonald House Manchester rely on the generosity and funding of volunteers, fundraisers and donors. Thanks to the support they receive, The House helped 768 families be close to their children in hospital last year.
"It is our mission to ensure we have sufficient funds and expertise to develop and sustain free accommodation at every specialist children's hospital in the UK. This will allow us to help thousands more families stay together, while their child is in hospital, in the years to come." – Ronald McDonald House.
Join Different Gravy Digital and help us support Ronald McDonald House Manchester!
How you can help
Please visit Ronald McDonald House Manchester's donation page to donate either online or offline. Even a little bit will help support families when they need it most.
Alternatively, you can visit Ronald McDonald House Manchester's Wish List to donate an item that will contribute to The House feeling like a home.
About the author:  
Marie Harwood is a Digital Marketing Assistant at Different Gravy Digital, Hale, Cheshire.
Different Gravy Digital are a full service Digital Marketing Agency operating in the Hospitality & Leisure, Financial Services, Legal & Property sectors.  Products and services range from; 3D & 360° Tours, Website Design & Build, Social Media, Video Production, Search Engine Optimisation (SEO), Content Creation, Email Marketing, Online Feedback / Review Systems and Paid Advertising (Google, Bing and Social Media).
Contact Details:
marie@differentgravydigital.co.uk
0161 706 0004
120a Ashley Road, Hale, Altrincham, Cheshire, WA14 2UN