Poppies are being painted on the road in Salford to mark Remembrance Sunday.
The move comes after residents were asked to 'make a sacrifice' and commemorate Remembrance Sunday at home this year because of the coronavirus pandemic.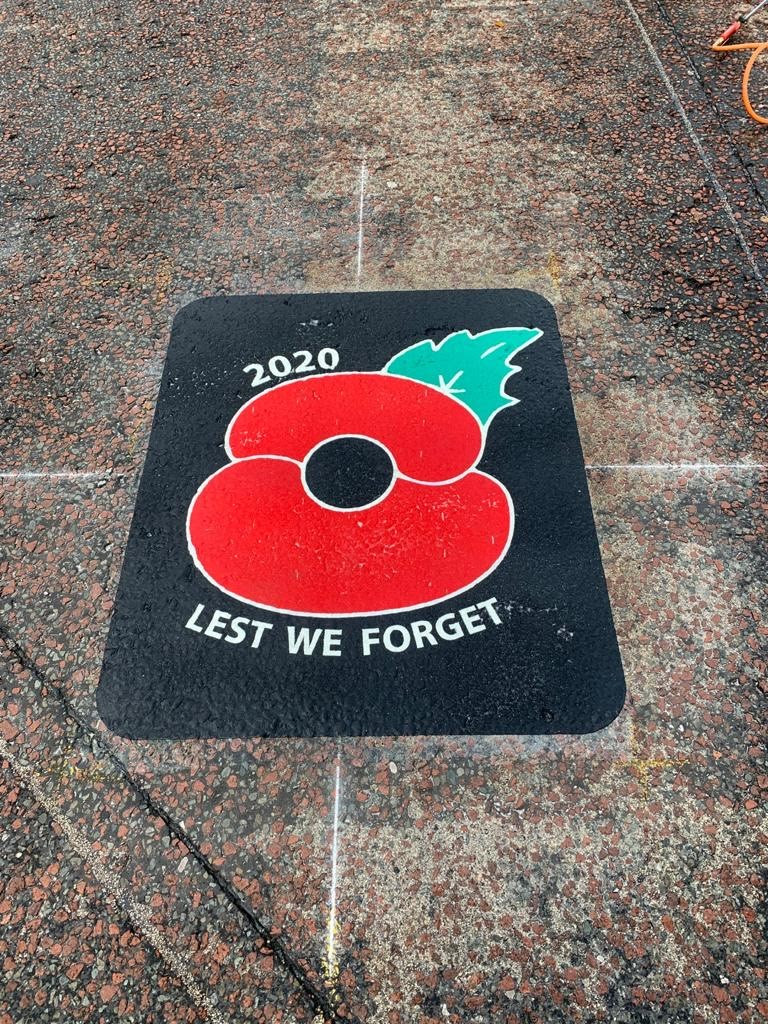 This year the council will show a service of remembrance and a wreath laying ceremony over the internet from 11am on Remembrance Sunday, 8 November.
And two poppies have been painted on Chorley Road opposite the cenotaph where people would usually attend to mark the significant day.
The poppies were installed free of charge by KAYS Traffic Management Systems Limited after Highways officers approached them about doing something special to mark Remembrance Sunday.
Salford City Mayor Paul Dennett said: "The coronavirus pandemic has forced the cancellation of Remembrance Sunday parades this year – but it will not get in the way of us marking the special day and paying our tributes.
"A big thank you goes to KAYS for doing the work at no cost. It is very much appreciated and will be a constant reminder for people travelling down Chorley Road."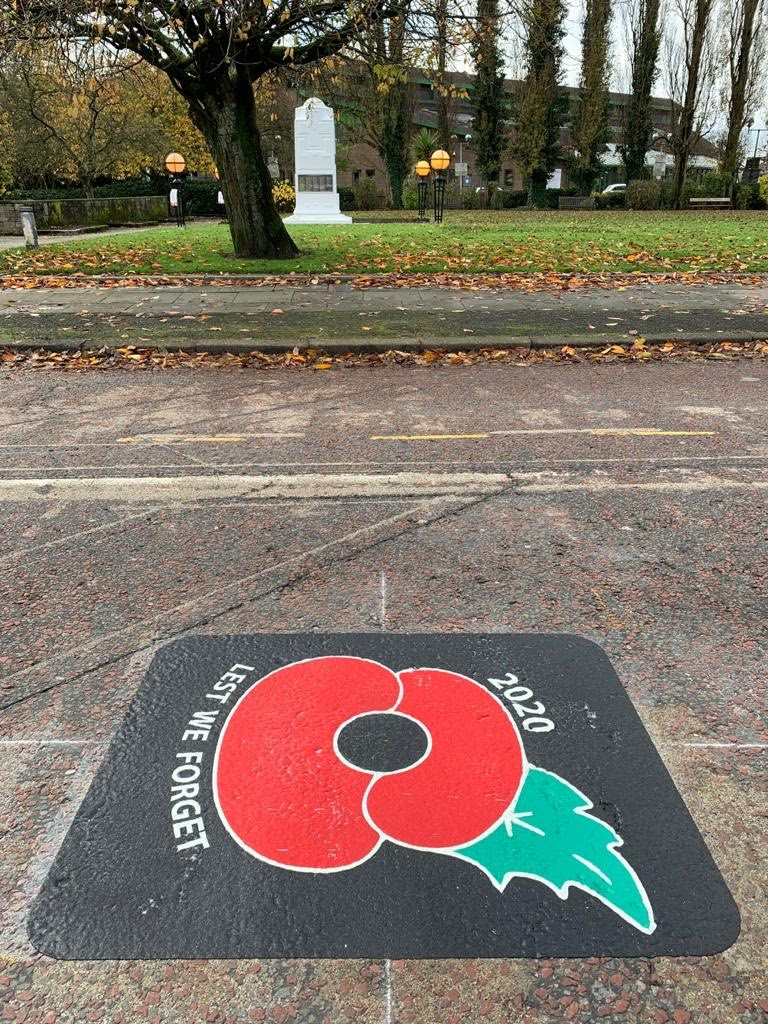 The council has two Armed Forces Champions, Councillor Margaret Morris and Councillor Barry Warner. They are asking people to consider donating to the Royal British Legion if they can to support the Poppy Appeal 2020 https://www.britishlegion.org.uk/.
Shaun Hargreaves, commercial director at KAYS said: "We're really proud to have found a way to commemorate Remembrance Sunday in a safe and special way. We hope that these poppies remind people of the great sacrifice that was made all those years ago, and a sign that we have all come through challenging times before and will get through them again through hope and perseverance."
Salford City Council is also displaying memorial banners and a giant poppy on the Civic Centre and has posted ideas on its website under the banner Remember at Home for ways to pay tribute during the day.
The Ceremonial Mayor of Salford, Councillor Charlie McIntyre, said this year's remembrance would be different but no less dignified or heartfelt. "Everyone of us across the country is fighting an invisible enemy this year – coronavirus. As a result, we have seen unprecedented but necessary restrictions on our lives to try and win the battle," he said.
"Working with the Royal British Legion, we are asking people to remember from home for this year while we remain under attack by coronavirus.
"To support that, we will show a service of remembrance and a wreath laying ceremony over the internet from 11am on Remembrance Sunday, 8 November.
"Many veterans who normally attend the cenotaphs are older and more vulnerable to coronavirus so I would urge people to remember that and participate differently this year. So many brave men and women paid the ultimate price and showed incredible spirit during so many conflicts. Staying home to pay quiet tribute to them instead is our sacrifice this year.
"I know there have been calls for people to stand on their doorsteps and observe two minutes' silence. It's a wonderful idea and harks back to the nationwide tributes paid to the NHS and key workers early in lockdown. I'd encourage as many people as possible to take part for our veterans and our NHS."