Plans have been revealed for a private rented sector development at Angel Gardens, the major residential component of The Co-operative and Hermes NOMA masterplan, in Manchester City Centre.
Angel Gardens will offer resident lounges, a state of the art cinema room and business meeting space as well as a rooftop garden complete with BBQ zones, gym and fitness classes, Yoga and the 'Multi-Moda' sport court complete with netball, tennis, basketball and football facilities and a comprehensive range of concierge services.
The development comes from Moda Living today, which is a new partnership between Yorkshire businesses, Caddick Developments and Generate Land and will be submitting planning permission shortly for its flagship scheme.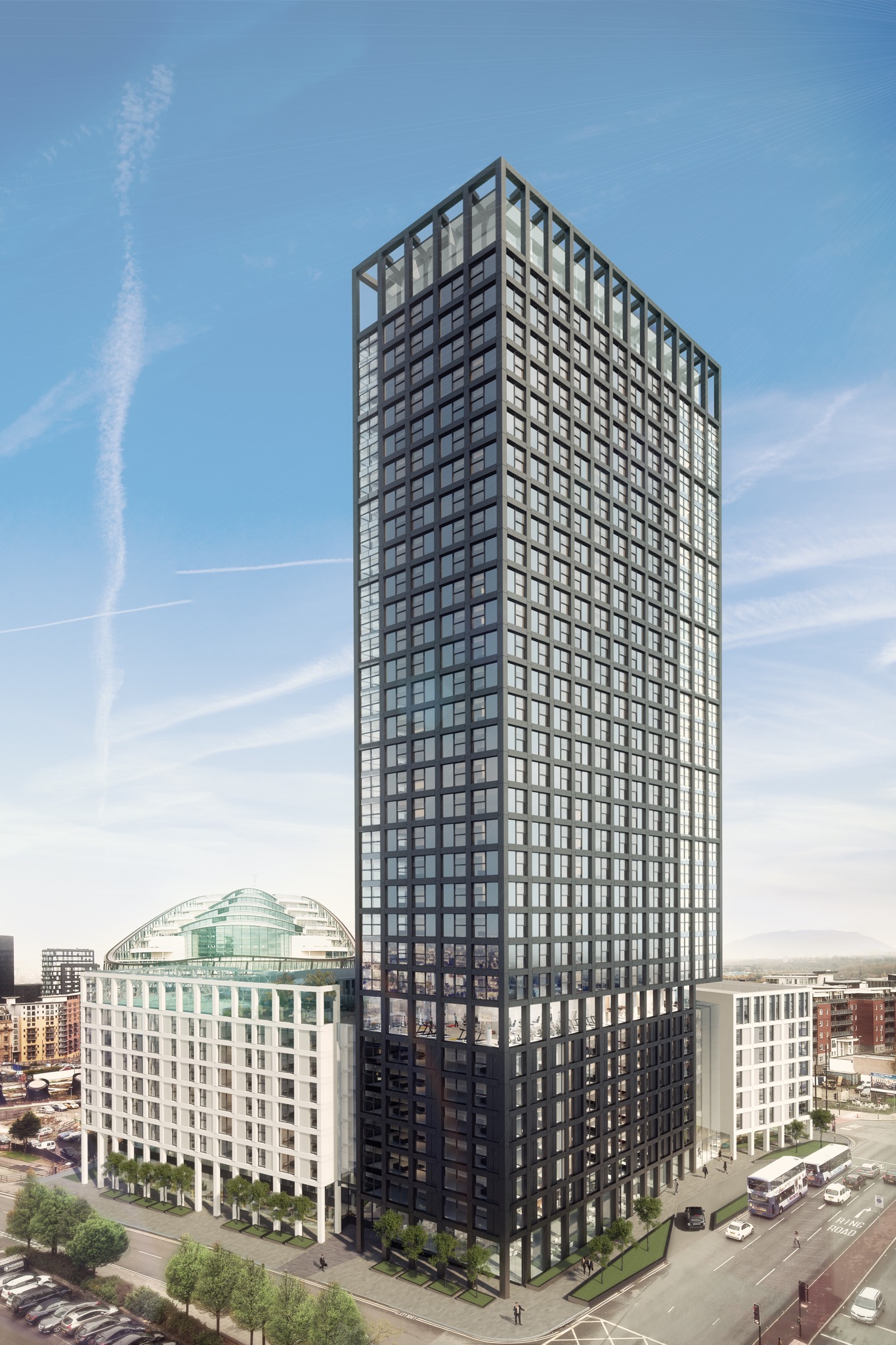 Johnny Caddick, director of Moda Living, comments on his plans for launching the Moda Living portfolio: "The joint venture between Caddick Developments and Generate Land brings together an expert team that has authoritative sector experience in creating mixed-use communities and an excellent track record of delivering quality, award-winning schemes
He added that:
"We have chosen the NOMA scheme to launch Moda Living as we believe it to be an incredible offering in an unbeatable area of redevelopment and investment in Manchester City Centre. It provides the perfect opportunity to introduce the brand and concept, which we intend to showcase as the benchmark for UK PRS.
"Manchester is the fastest growing population outside London and is expected to significantly grow over the next 10 years in both GDP and Household disposable income terms by 31 % and 29 %, respectively. Moreover, with 28.4 per cent, or 58,000 households in Manchester falling into the private rented sector – often with both poor quality and poorly managed accommodation – the prospects for rental growth, in this city, are substantial."
David Pringle, Director of NOMA at The Co-operative Group, said: "Developing homes within NOMA is vital to the vibrancy of the area and the quality of the offer is completely aligned with our strategy. We want people to live here, work here and come here to shop and be entertained, so having people at the heart of the development is integral."