The term "carbon neutral" wasn't widely recognised in 2005, but just a year later, the Oxford Dictionary named it as its word of the year. Now, in an age where sustainable living is a hot topic across the UK, more cities than ever are looking at reducing their carbon footprint, and turning to carbon neutral living. Manchester is one such city, and its Mayor Andy Burnham believes his city has the potential to be a leader in carbon neutrality.
In May 2018, Burnham unveiled a set of environmental goals to turn the city into a leading hub for green businesses and clean tech. Under the pledge, Greater Manchester should achieve "carbon neutral" status by 2040, at the latest.
Going carbon-neutral simply means reducing the carbon footprint, and emitting as minimal a level of greenhouse gases as possible. In March 2018, a study found that the world's biggest cities have a carbon footprint that is 60% larger than previously estimated.
Manchester's air pollution crisis is worse than London's
For a city like Manchester, which has its own major international airport, it can be difficult to maintain healthy air quality levels, let alone go carbon neutral.
During Manchester's first Green Summit, which took place in March 2018, Burnham addressed the air pollution crisis in the city. He told those gathered that the World Health Organisation had found Manchester to be the second most polluted city in the UK, after Scunthorpe. The high levels of pollution in the air is a primary cause of many health problems in the city, and Greater Manchester actually has the highest rates of emergency hospital admissions for asthma in the whole country.
The UK government had initially planned to reduce carbon emissions by at least 80% (from the 1990 baseline) by 2050, around the country. However, Manchester is aiming to bring that forward by an entire decade, which should cement the city as a trailblazer in carbon neutrality.
Focus is being placed on reducing the impact of Manchester's roads
Plans to reduce Manchester's carbon emissions include increasing the number of zero-emission buses in the public transport fleet, and adding new cycle lanes and paths around the city, at a cost of around £50 million over the next three years. Currently, only 10% of Greater Manchester buses are electric, or meet Euro 6 emissions standards, while in London, the rate is 37%.
The increase in the number of cycle lanes comes as part of the Made To Move initiative, which can help to massively clean up the air in the city, reduce the congestion problem, and improve the health and wellbeing of residents. This could help influence other cities around the country to promote their own Made to Move initiatives, in an attempt to reduce the amount of carbon waste from busses and trains.
Private businesses that rely on automated transport, such as cars, vans, and motorbikes, will also be encouraged to go more eco-friendly. Investing in electric transport is an option, but for smaller businesses that do not have the budget to buy new vehicles, other options such as fleet tracking technology can be used. This software provides fleets with real time data on fuel efficient routes while also keeping a track on driver behaviour, ensuring maximum eco-friendly driving around the city. For example, driving in the wrong gear, speeding, and abrupt stopping can all contribute to using more fuel than is necessary, resulting in more carbon emissions.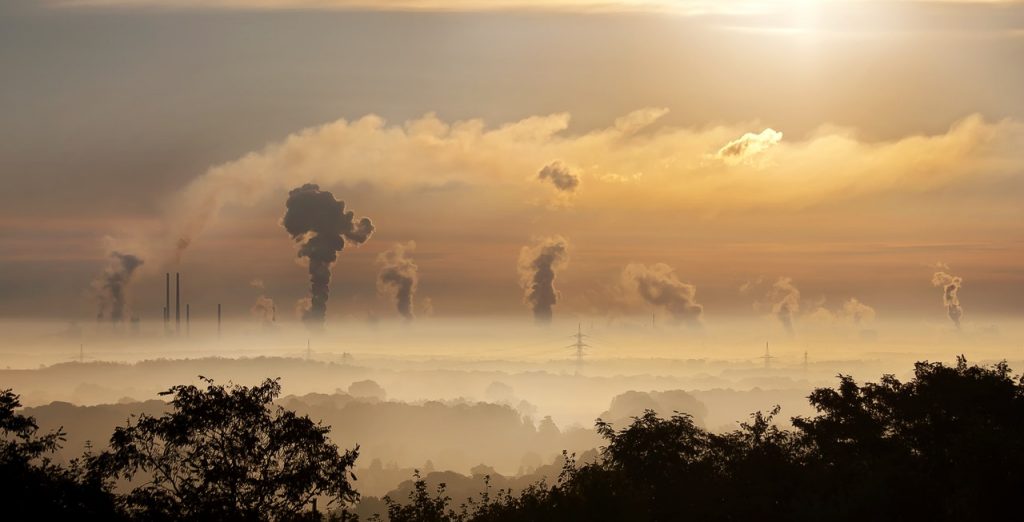 Initiatives aim to cut Manchester's consumption of single-use plastics
Greater Manchester's rivers are among the most polluted in the country, thanks in part to the huge amount of plastic waste that finds its way into waters. This has prompted former footballer and hotel owner Gary Neville to launch the Plastic-Free Greater Manchester initiative, which has the backing of 43 hospitality businesses in the city. The scheme aims to completely stop single-use plastics, such as straws and takeaway cutlery, being used by businesses and the general public by 2020. Andy Burnham announced his support for the scheme by declaring he would set up a consortium, giving smaller businesses the chance to buy reusable materials, as well as packaging in bulk.
The pledge to go plastic-free comes as more businesses around the country are banning single-use plastics, and aiming to reduce the amount of the material used to help secure a more sustainable future. Pubs and bars are removing plastic straws, while supermarkets are opting to go plastic-free, offering produce without plastic packaging.
By making a number of changes to its transport systems and local businesses, Manchester is moving to reduce the amount of greenhouse gases emitted and pollution produced around the city. If successful, Manchester can be a beacon of hope for other cities suffering a similar fate, spearheading a future of positive change around the world.