As the song says 'Regrets, I've had a few'.
What have you regretted?
What behaviour, action, argument or calamitous decision have you taken which may have literally changed the course of your life?
Is there something you can pinpoint which may have made your existence or life wholly worse or better? We all must have one or two moments when we think 'I wonder' or 'What if'.
I have bloody loads!
I have made decisions which in one way or other could have led to untold wealth and fame or untold misery and failure.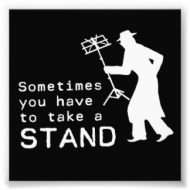 Fuck it… I made the decisions and have to stand by them either way.
I do wonder though, with the advantage of age and experience would I have been so hard and fast in my choices at life's crossroads?
Saying that … Do you even know you are at a tumultuous, life changing moment until much later.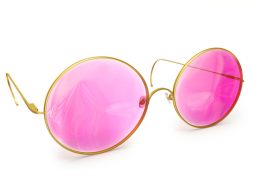 Hindsight, as they say is a wonderful thing, it is ever so easy and ever so clever to judge yourself with its view on your past.
As it has worked out my own life has been extremely eventful, very colourful, quite exciting, fun and a bit sad at times as it happens, much like everyone's I suppose.
I have done same amazing things I am proud of and some stupid things I am not so.
I've been in and out of love in and out of friendships and in and out of debt too.
I have lived a decent life though , it's been an enjoyable adventure so far I reckon!
A rollercoaster ride with ridiculous downs and incredible highs and a few straight but bumpy bits like everyone I suppose.
I have made one or two very stupid mistakes though… Very stupid indeed.
Not concentrating at Maths classes was one mistake… Thank God for calculators is all I will say on that matter.
Not concentrating on my artistic skills too… I should have stayed an illustration student and not left after two years to try and become a rock star… I almost got there, but the drummer got married and the bass player joined another band… I at that point should have learnt to play guitar myself.
I should have continued writing poetry as a young lad.
I remember being dragged in front of the Headmaster at second year in high school by a very suspicious English Teacher over a poem I had written; they were convince I had knocked it from somewhere and used it as my own.
I hadn't … It was my own work.
I won a Welsh poetry award with the poem and it was printed in a book somewhere… I don't have a copy and I can't remember the poem
either sadly. It was about dogs and a hunt chasing a fox to ground as I recall.
I was put me off by being doubted by authority to be honest, so I didn't write much poetry after that until I started writing songs with my pal and keyboard maestro as well as computer whiz kid Dave Hassall.
Dave was a chap I had known for about 10 years or so up to then.
He was in a variety of bands as had been.
My mate Dave Baynton Power who had recently become drummer for factory records signing 'James' gave me a bit of sage advice at this point to… 'Forget bands, get into making dance music with computers mate – Its the future'.
He helped me make up my mind quick.
Dave and I met up again during the early days of acid house whilst I was DJ'ing and running very successful club nights in Chester and beyond, as well as visiting the Hacienda and other clubs as part of the whole last great musical revolution and he and I decided to try and work together on a few tracks.
So my pen and paper came out again and I began to write lyrics and construct and create songs with Dave creating magical music via his keyboard and computer.
We clicked immediately, we enjoyed lots of the same music and not just House music.
We listened to all sorts to stimulate the muse in ourselves… Everything from Squeeze to Bowie, Hip Hop to Frank Sinatra.
We used every influence we could back then.
We built a small studio in the spare room at my house and got to work on becoming World dominant dance music producers and writers.
We were also working alongside Paul Roberts of legendary House collective K Klass back then too, but fame and fortune beckoned for him without us. When Paul brought a tape cassette of 'Rhythm is a Mystery' and played it to us on the coffee table in my front room it was magical.
Instantly we knew this was going to be in the top of the charts. It was unique at the time, the vocals, the arrangement the drops, the piano, it was a sublime piece of dance music genius.
It got to number 3 in the charts and became the first of several huge dance hits and classics to follow for the four boys from Chester and Wrexham, and Paul and K Klass went on to be nominated for Grammies, tour the World and still have huge success to this day with Cream Classical and as DJ's and performers and producer
Dave and I cracked on with even more determination for our own hits as 'The Sound Foundation' emboldened by the success of our good mates, as well as another dance act we knew and knocked about with at the time 'Oceanic', who had another incredible international chart ranking with their pop house crossover 'Insanity'.
Everyone was waiting for our single to be released. It had huge critical success, the clubs were playing it, Pete Tong who was God at the time on Friday evening Radio One was championing our track and his label FFRR wanted to release it.
Everything bode well for our careers as producers, writers and performers to explode.
It didn't quite work out that way though.
I should have seen it in the Tea eaves really.
We were booked to play a PA of our song 'Quiet Child' with the wonderful artist and singer Linda Wright at the 051 club in Liverpool.
The show was being promoted as I recall by Andy Carroll and James Barton (these two gents went on to create the Worlds second super club Cream alongside our pal
And cohort at the time Darren Hughes) and it was a complete sellout.
Lots of London music biz folks and club music movers and shakers were also in attendance.
It was a major showcase for us and the single.
I had nipped upstairs to use the loo and get my head together before the show and when I returned to the back stage area a little later the whole club looked like it was raining.
The ceiling was dripping floods of dark, dirty water from a series of burst pipes and the crowd were dancing and jumping around up to their ankles in huge puddles risking death from electric shock.
The show was cancelled and we went home very disappointed as you can possibly imagine.
We did play a few very successful shows after the flooded gig though.
We played at the Liverpool University in front of 3000 students and clubbers and it went right off (in the vernacular of the time) also a Boxing Day show for the promoters of Balearic club night legend G Love (at what was soon to be the home of Cream 'The Academy' also in Liverpool).
This show was incredible!
G Love knew how to throw an event of momentous and artistically brilliant proportions.
It consisted of a variety of their own labels rosta of acts and singers, the true legend Jayne Casey, the beautiful pop princess Marina Van Rooy, also the stunningly talented blues vocals of Connie Lush as well as arch Prince of Pop and former Lotus Eater Peter Coyle.
All of this supreme talent supported by a plethora of transvestite dancers and performers as well as DJ supreme John Kelly on the decks.
It was a true Balearic, club event and stands out in my memory as one of 'those' nights… One you will remember on your death bed with a wicked grin and a wry smile.
We were headlining very kindly thanks to G Love and Ian Martin Wright their production wizard who championed us back then.
We were nervous as hell, especially with the raining on our parade of the 051 still fresh and wet in our memories.
We took to the stage and did a couple of our songs all of which were met with rapturous applause and appreciation as well as lots of frenzied dancing from the 2000 or so people rammed into the club.
We finished our first three songs and I then stalked back and forward at the front of the stage brandishing the black, ebony walking stick I had taken to carrying with me for utter show biz affectation and authority aloft like a beacon.
I remember looking out at the crowd and announcing in true Victorian Circus Ringmaster style, introducing dramatically on to the stage, the wonderful and talented Miss Linda Wright!
Dave immediately started playing our song 'Quiet Child' and the whole place erupted, it was incredible.
I have never before or since experienced quite anything like the physical wall of sound that greeted us as the piano notes struck.
It was like a wind tunnel of cheering directed directly at us and at the stage.
I remember Dave and I looking at each other in utter shock for a second, then manically laughing and performing the best show we ever played.
It was incredible the reaction to our performance.
Electric, magnificent and uplifting is the only way I could possibly describe it… The hairs still stand up on my arms when I recall it.
After this show we were the talk of the town and the house music scene in the UK for a while, everyone expected big things of us and so did we.
We were courted by record labels such as the previously mentioned FFRR, Deconstruction, EMI and the notoriously successful at the time ZTT records and their in house producer, the incredible Trevor Horn.
Dave was blown away by the interest of ZTT as he loved the work and production of Trevor Horn and we were on the train to London and Sarm studios in Ladbroke Grove.
This was a big deal to both Dave and I.
This was where EVERYONE who was anyone recorded and Horn produced like a sultan of synths.
This is exactly where Band Aid had been recorded, historically changing the lives of millions with a Christmas single. This is where Frankie got to go to Hollywood, and at the time Seal was on their label and happened to be the most successful solo artist in the World.
We were suitably excited.
Except, as always seemed to happen to us, a fly was in the proverbial ointment.
I had been told by one of their acts and mates of ours the hit making Mancunian house masters 808 State 'To watch them, they are full of shit and don't have any real money'.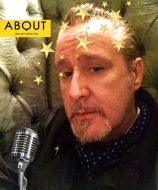 This and the fact they had recently had a high profile court case involving another musical pal of our manager Pete Fulwell's, one Mr Holly Johnson, we went into the meeting with our guards up in a very Northern manner.
We went into Sarm also with me full of a heavy flu bug, I was sniffling and snuffling and feeling like death warmed up which must have added to our veneer of Northern miserableness.
We met the man himself Trevor Horn very briefly and he told us he was incredibly impressed by our production, in fact he said it was the best he had heard except his own in years.
To be fair that was down to Dave … I had an input on sounds and melodies, samples and arrangements but he was the magician.
I wrote the words though.
Horn gave us a tour of the studio, we waved at George Michael recording his album at the time, we were introduced politely to Wendy and Lisa of Purple Rain and Prince fame and shared polite 'Hello's' with the Pet Shop Boys… All very showbiz and all, I was sure to put us in awe – Which it did!
He then passed us over to his wife, renowned as a hard nosed, business type across the industry.
She was a real piece of hard work.
She looked at us both up and down and said 'You obviously aren't performers are you?' .. We looked at each other and mumbled 'Well we do perform yeah' somewhat feebly in reply.
'Yes.. But you aren't pop star types are you… Not to look at you'
We were a bit on our back foot with that comment to be honest. We weren't the best looking boys in the World but that never hindered K Klass either! ( Sorry boys x).
We then discussed the idea of us working as in house producers at Sarm and the idea of us working on pre production on the next Rod Stewart album was mooted, as well as us writing some music for a film soundtrack for the Robin Williams film 'Toys'.
To be honest, none of this particularly appealed at the time.
We wanted to make dance music, perform dance music and develop dance music artists as producers…As much as I admired lots of Rod Stewart's music and his range of wives, I couldn't in all honesty say I thought he was sexy.
The Robin Williams movie tanked at the box office too.
The final straw that broke our particular camels back was when Seal arrived at the studio.
We were politely introduced as the 'new in house production boys' and we shook hands with the big man.
He was polite and smiled and said something polite and nice.
My issue was with something Trevor Horn's wife Jill said, or at least I believed She had said which immediately and conclusively made mine and Dave's collective minds up there and then about our future at ZTT.
We left Sarm and went for a pint with Pete and Jill Thompson (the mainstay at Eternal management and House music business legend and DJ).
'I'll draw up the contracts then shall I?' Said Pete expectantly.
'Nah' I said 'We won't be working with ZTT I don't reckon' I looked over at Dave, who looked up and back at me 'No – We won't'.
'Wow!' Pete exclaimed surprised at our decision.
'What's the plan now then?' He asked quizzically.
'You mentioned something about us setting up a record label didn't you?' I asked him whilst cradling my pint.
'How do we do that then?' I swallowed the rest of my pint and smiled at him.
'Tune in next week kids for more tales of indecision, daftness and meeting Simon Cowell before he was 'Simon Cowell!'