A famous plaque has gone missing in Manchester, we sent our intrepid reporter John S Locke to discover more
Last Friday some saucy spawn of Satan took it upon himself to steal and destroy the 21st Birthday commemorative plaque off the wall outside the entrance to Manchester's legendary comedy club, The Frog and Bucket.
The plaque was placed there in May 2015 to celebrate the club where struggling tadpoles of comedy learnt their trade and grew into some of the most famous names on stage and TV in the land.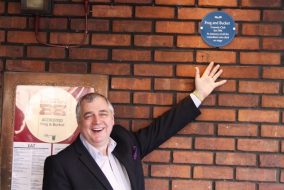 Your intrepid reporter called in this morning to discuss this unamusing theft.
Jessica Toomey the manager of The Frog was visibly upset, croaking back tears She said 'It has shocked us all … the plaque had sentimental value and it should be returned by this cruel toad'.
Trying to settle Jessica's nerves your reporter offered some good news.Someone has offered to make you another replacement plaque though!'
'I know' said Jessica, visibly moved 'It's a lovely gesture and great fully received, but it is not our original home of comedy sign though' She smiled weakly and croaked 'It would be great if we can get our original back too'.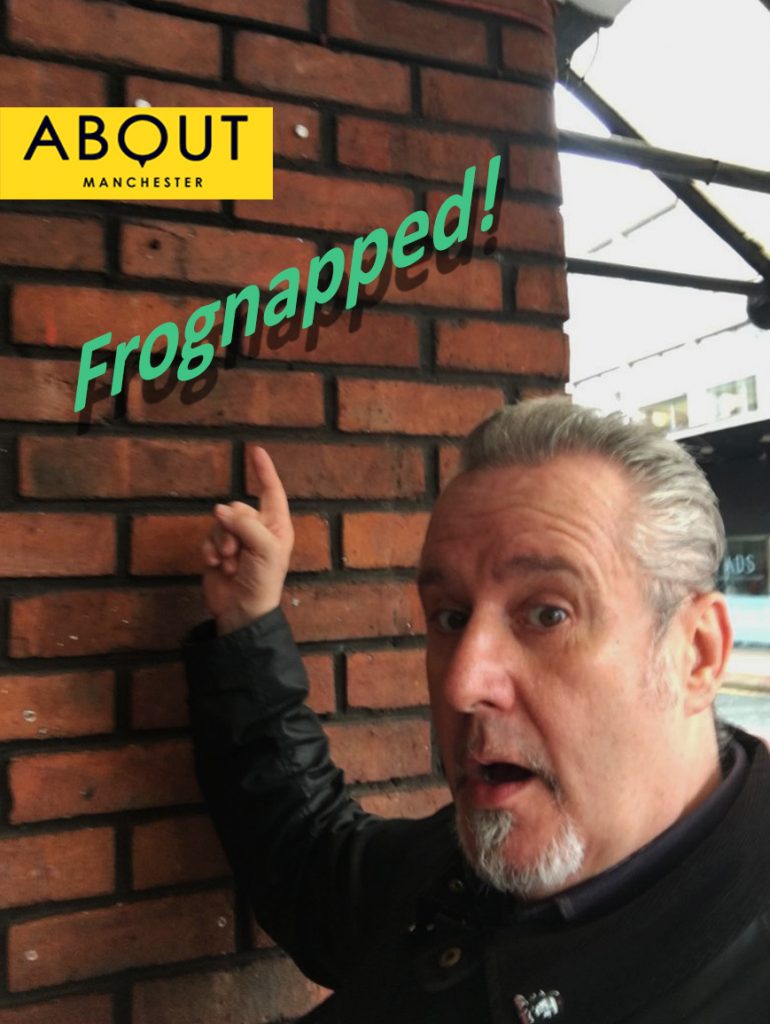 I asked Jessica if they had any idea who took the hallowed plaque and She replied 'Oh yeah! We caught the slime ball on our CCTV' I was, as you can imagine reader, shocked at this news.
'You have video of this pond life then?' I exclaimed. 'Oh yes… We think we know where he works too!'
'Frogtastic!', I thought.
So as a message to the slimy toad who took this beloved plaque … Beware! Sometime soon there will be a wet frog's foot on your shoulder and don't think you can leg it.
The Frog and Bucket team are hopping mad about this and you may well end up on their famous stage, and then it won't be a comedian that ends up dying in front of the frog's unforgiving chorus of customers!
If you have any information which leads to the return of the Fog's plaque, there is a reward of a pair of FREE tickets to a show soon!