The Cosy Club Manchester's deliciously warming winter menu launches today!
On offer will be indulgent new brunch options, from scrambled tofu on a toasty bed of puccia to the popular, classic crumpets.
Guests will be spoilt for choice with the main menu! Offering a tantalising range of dishes from pan-fried Hake and Nduja on a smoky chorizo, cannellini bean and turmeric giant cous cous stew, to a succulent Game Stew, and an indulgent Vegan BLT, mouths are sure to be watering!
But save yourself for dessert – their great selection of puddings will polish off your meal fabulously. Whether you have a penchant for sweet or savoury, Cosy Club will have your back with the Melting Chocolate Bombe, Mini Cinnamon Doughnuts or Caramelised Apple Tart. Yum.
The excitement doesn't stop with the food. The Cosy Club cocktail menu will have wonderfully inventive seasonal selections, including a Butter Toffee Old Fashioned, Mulled Cider Margarita and Blood Orange Mojito.
Take a sneak-peak at the menu:
Scrambled Tofu
Fire-roasted tomatoes, peppers, kale, lovage pesto, tomato tapenade and toasted seeds on toasted puccia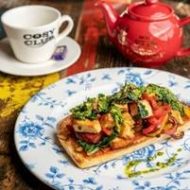 Pan-fried Hake and Nduja
On a smoky chorizo, cannellini bean and turmeric giant cous cous stew with cavolo nero, lovage pesto and freekah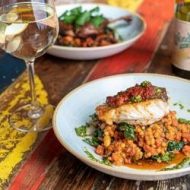 Game Stew
Venison, pheasant, partridge and rabbit in a red wine gravy with leek & kale champ mash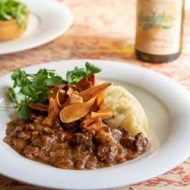 Caramelised Apple Tart
with toffee sauce, crushed honeycomb and vanilla ice cream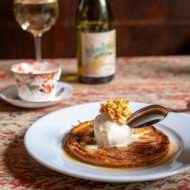 Espresso Martini, Blood Orange Mojito, Mulled Cider Margarita