Today, the newly opened BAB will be giving away free kebabs to the first 100 lucky people to get to the restaurant after 5pm. Located in the Northern Quater, the brand new kebab concept is a great new addition to Manchester's already bustling foodie scene.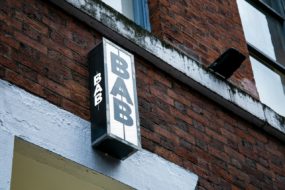 BAB, driven by the talented team behind favourite The Pen & Pencil, will have a selection of kebabs on offer for the public to try. Including the Lamb Adana with with feta labneh, radicchio and pomegranate; Chicken with aleppo chilli, hummus, and peppers; Pork Souvlaki with pickles onions, tzatziki and pork scratchings or Hanger Steak with cauliflower, cumin and chilli. Vegetarian options will include Halloumi with carrot and currants; or Falafel with tomato, harissa and pistachio. Kebabs will be served with homemade flatbread and pickled chilli.
To get a free kebab, go to the new restaurant after 5pm today (Friday 7th December) and if you're one of the first 100 people your BAB will be completely free of charge. Diners will be asked to eat-in the relaxed space for the full BAB experience, with drinks available at an additional cost.
BAB is a quality kebab concept, serving a great selection of grilled meat all day long in their 60 cover restaurant with open chargrill kitchen. Located on the ground floor just of Stevenson Square, BAB opened to the public this week for casual dining 7 days a week, from 12-10pm.
With locally sourced ingredients, the new kebab concept specialises in creating fresh, tasty, creative kebabs. Marinades and sauces are all homemade, and there's homemade iced teas too.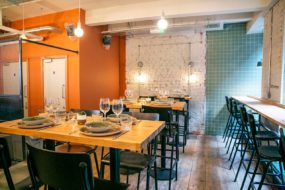 There are also a selection of 'non-babs' to choose from including Stone Bass with winter tabbouleh or Aubergine with tomato, kale and baba ganoush, plus a selection of Meze dishes including Hummus, Lamb Bon Bons, and Coal Baked Sweet Potato.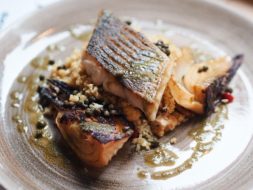 Speaking about BAB, Kevin Connor comments; "This new concept, completely different from what we do at The Pen and Pencil, is all about the food. Everyone's eaten a kebab, often on the way home from boozy nights out! These though will be special – fresh, vibrant and full of flavour. Our chefs have spent the last 6 months creating the menu, we're going make our own bread, our own paneer and have some amazing cuts of meats and fish with home-made marinades and sides. I can't wait to get open and show it to Manchester."
Underneath BAB will be Honey Trap Club. A Berlin inspired basement dive bar with no airs and graces! Think beer, shots of whisky, dirty cocktails, and table football..
Follow BAB on social media:
Twitter @Bab_mcr
Facebook @Babmcr
Instagram @Bab_mcr
https://www.instagram.com/bab_mcr/