Food and Drink writer Janet Harrison was mightily impressed when asked to talk to bar and restaurant staff about their new range of wines at The comedy Store last week.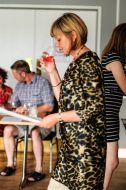 Obviously, you associate comedy venues with beer (and lots of it), but for those looking for a great glass of vino when seeing a show or buying one of their dining packages, you won't be disappointed.
I think it is amazing that the management team have taken the time to hand-pick a range which doesn't exclude anyone but manages to incorporate some lovely wines at prices which won't raise a giggle.
What's also encouraging is the interest from the staff who work there too – well, they certainly seemed excited when we opened 20 or so bottles at the tasting!
Ones worthy of note:
Albarino Rivero Ulecia, Rias Baixas, Spain
Lovely bright yellow colour with citrus and white stone fruit flavours.  An aromatic grape variety and ideal for all types of fresh fish or seafood, as an appetizer or with a wide variety of tapas.
Durbanville Hills Sparkling Sauvignon Blanc, South Africa
A great alternative to Prosecco and Sauvignon lovers will recognise the gooseberry notes with lively and refreshing acidity.  Give it a try!
Cycles Gladiator Pinot Noir, California, USA
Really enjoyed this.  A riper version of the usual New Zealand offerings with dark cherry aromas and hints of raspberry.   Great with duck obviously or cold meats and mushroom dishes.
Saint Emilion Reserve Dulong, France 2016
A blend of Merlot, Cabernet Sauvignon and Cabernet Franc.  Fuller bodied with notes of liquorice, red and black fruits.  Great with red meat, game and strong hard cheeses.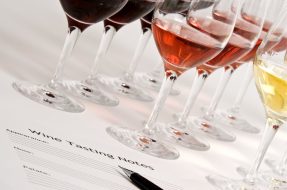 Shiraz Viognier, Australia  
Being a fan of Northern Rhone reds, I was really intrigued how this red/white grape blend worked here.  It was delicious and very moreish!  Ripe and rich, with violet aromas and bramble fruit.  
Catering for large groups of people you would expect to see the odd White Zinfandel lurking on the menu but overall, bravo!  
It being the season to be jolly, here's a look at the upcoming gigs too.
http://thecomedystore.co.uk/manchester/
Janet Harrison
Janet from Cracking Wine runs wine tasting events in and around Manchester and Cheshire.  She is also the founder of The Fizz Festival –  a producer-led wine fair dedicated to Champagne and sparkling wine.
@crackingwineuk
@thefizzfestival