Doing the same thing over and over can get a little boring. Don't settle for going to the same bar, eating at that average chain restaurant, or visiting your local cinema, because you literally can't be bothered to think of anything else.
If you stop and take a look, there is some fun to be had outside of the normal track. In fact, Manchester has so much to offer that we've compiled a list of our Top 10 Different things to do:
1. Crystal Maze
Now anyone of a certain age will remember the Crystal Maze the first time around with Richard O'Brien taking on the role of the weird and wonderful presenter.   Well now its back, and better than ever, because you can be in it. The Crystal Maze LIVE Experience is the ultimate team challenge. It's a frantic, interactive and jolly silly series of mental and physical challenges. Oh yes, and it's loads and loads of fun.

You and your team must test your skills, solve mysteries and overcome challenges both mental and physical. They're in four adventure zones – Medieval, Industrial, Aztec and Futuristic. Plus, they're all against the clock. The more challenges your team completes successfully, the more Crystals you win and the more time you'll get to catch tokens in the iconic Crystal Dome.

Its open to anybody aged 13 and over. Just one thing, though – at least somebody on your team must be 18 or older.  
Just make sure you're not the one to get locked in and left behind.  That's when you'll find out if your mates really care about you…
2.Whistle Punks Axe throwing
Date night or stress reliver, this is a must.

You will find yourself slinging axes side by side against your friends or colleagues. You'll be hitting bullseyes and cheering on your mates. All backed up with great music and a great atmosphere – and the chance to socialise between throws.

Don't panic if you are feeling a little timid or nervous at the prospect, the venue has its own throwing coaches who will get your throwing like a pro in no time. Then, once you've got the hang of it you can start your very own tournament until the king or queen of axes is crowned.
You'll feel like the Hound from Game of Thrones by the time you leave, guaranteed.
3. Play Factore
This is FANTASTIC. When you don't know what to do with the kids, just go here.

Play Factore has been carefully thought out and designed to provide families with a state of the art active indoor play centre to play in together. It has the tallest standing indoor slide in Europe, as well as a full indoor laser tag arena, go-kart track and exhilarating zip wire. As children's play areas go, Play Factore offers the full play package.

With the biggest toddler area in the UK and hugely popular dance sessions, Play Factore promises to provide entertainment for all. It's great for kids of all ages from babes in arms to your grooving granny.
You wouldn't even need kids to go here and enjoy yourself, but you might look a bit weird, so maybe borrow a niece or nephew.
4. Inflata Nation
This is the UK's first permanent indoor inflatable theme park. It's been billed as the 'next generation of leisure attractions' and features: 
The Inflata – two extreme drop slides, one straight and one curved 

Total Wipeout style giant bouncing balls

Inflata Drop – a giant slide into the UK's largest ball pool

Gladiator podium with battle sticks, and loads more.    

There's a 5.5m high climbing wall and a dedicated under six arena too, which includes its own slide and ball pool.
You don't just have to come here with the kids, they also offer fitness classes, disability Friendly sessions, 'Grown-Ups' only times, and 'Inflata Tots' sessions for the youngest children.  You will be exhausted, in a good way.
5. Ultimate Power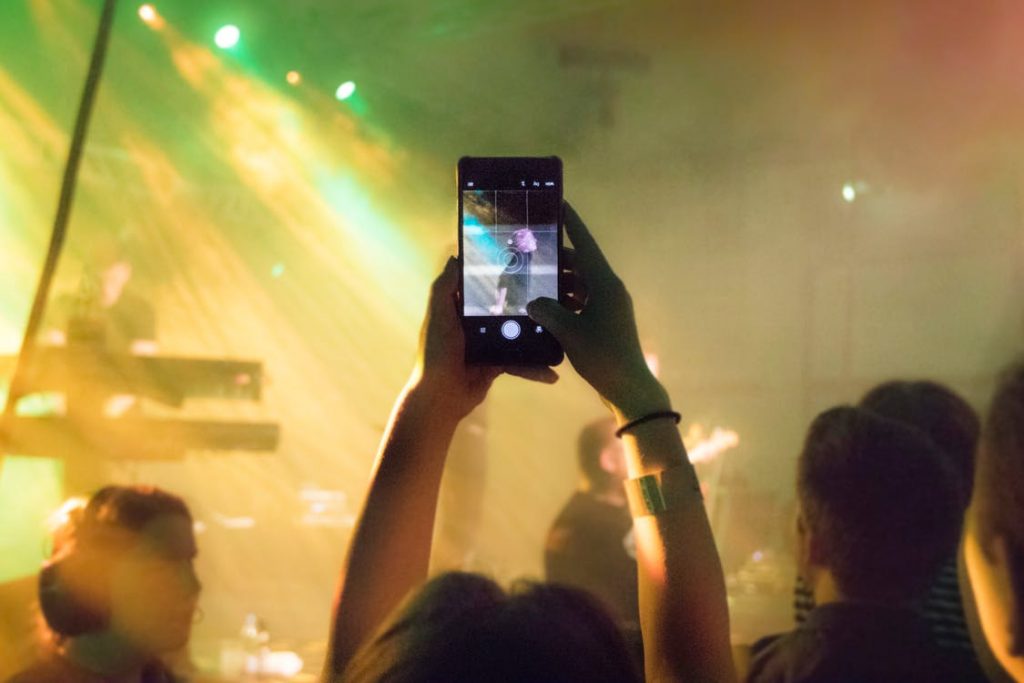 Ultimate Power is quite simply, an evening of the greatest songs ever written. A communal appreciation of colossal musical compositions from the titans of Power Ballads; messrs Collins, Loaf, Tyler and Jovi and many, many more besides.

Every single song is a classic, every single song is known and loved by all. Every single song is never played together at any other club night in the world except Ultimate Power. The joyous, harmonious atmosphere is unlike any other club in the UK

Ultimate Power promises to be the Rock night of your life, filled with big hair and even bigger attitudes. So you best bring your blow-up air instruments, mullet hair do's and of course ROCK pants and completely immerse yourself in the night. Your best 80s fancy dress costume is not just encouraged, but essential.
6. Swinging on the River
Why not step off dry land and into a night of cool swing, & Rat Pack music.  There are drinks on arrival and canapes are served throughout the evening as you are serenaded by three sessions of fabulous music. Enjoy renditions of old favourites including Frank Sinatra, Dean Martin and Tony Bennett. You will be dancing in the aisles as you sail on by with the magnificent Manchester as a backdrop.

It's a great opportunity to get your dancing shoes on and be thoroughly spoilt.
7. Washhouse
Now you could be forgiven for thinking this spot is just as it seems. From the outside the Washhouse appears to be a humble laundromat. In fact, it is something considerably more fun.  Dot Cotton would probably not approve but this place is awesome.

Behind the seemingly normal facade lies a hidden bar. Inside you'll find a mysterious phone, and one washing machine that's a bit more door-like than machine-like.

Visitors hoping to stop in for a drink need to call ahead to book a washing machine, and when arriving, hit the button on that mystery phone.  Inform the voice on the other end that you're here to do a load. The rest will take care of itself.

It's fair to say that starting a night feeling like a spy, or the member of a secret society, is sure to get you in the mood for some fun.
8. Chill Factore
With the Winter Olympics in full swing why not embrace your own Eddie the Eagle and give skiing a go?

From Ski and Snowboard Lessons for all levels, ages and abilities, to magical snow activities, including the Luge ice slide, Tubing, snow play and a 12m climbing wall. Chill Factore has everything for a great day out.  If the thought of salopettes and goggles makes you dizzy you can enjoy a wealth bars, cafes and restaurants. You'll also find some of the UK's leading outdoor clothing shops offering big brand names, along their authentic Alpine Street. There truly is something for everyone.
9.  Junkyard Golf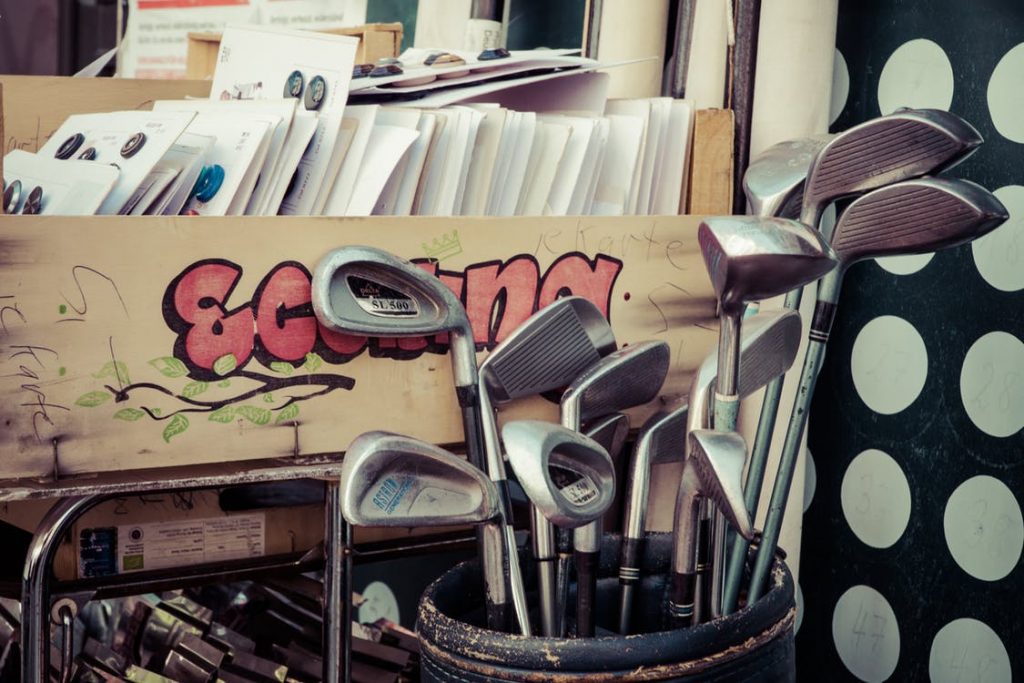 What a great group or date night experience.  It doesn't matter if you love or hate golf, you'll have a blast on three mashed up 9-hole crazy golf courses created from pre-loved and reclaimed random shizzle. 
Groups can putt their way through all sorts of bizarre holes; think UV garage, scrapyard slides, circus freaks and jungle bathtubs.  
There are three courses to choose from whether it be something scary you are after, or some jungle fun, the course will prove never a dull moment and eradicate any awkward silences. For extra excitement, why not wear your best Golf fancy dress costume?
10.  Manchester United Stadium tour.
You can't visit Manchester and not be impressed by their passion for the beautiful game.  Whether its City or United, football runs in the veins of the people here.  The story of Manchester United is unlike any other club in the world.  Only at the Old Trafford Museum & Tour Centre can you see the stadium through the eyes of Manchester United greats themselves. Get even closer to the world of Manchester United and share 130 years of football in the Museum.

Even if you aren't as passionate about football as the locals, the stadium is still spectacular and the tour is still a fantastic experience.
Have we missed anything? If you've got something to add to our Top 10 different things to do in Manchester list, let us know!