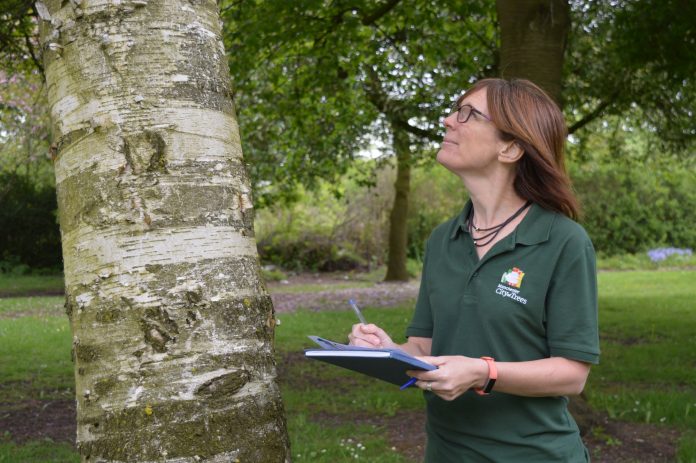 A call has gone out for help to survey thousands of trees across the 10 boroughs with the aim of quantifying their value.
City of Trees, the charity aiming to plant 3 million trees across Greater Manchester, is leading on the 'All Our Trees' initiative which will see a monetary value put on Greater Manchester's trees and woods.
Using state of the art i-Tree Eco software system, developed by the US Forestry Service, surveyors are being recruited to assess thousands of random points across the 10 boroughs of Greater Manchester.
They will be gathering information about the location of any trees in a specified plot of land as well as things like tree species, height and width. They will also be assessing its health and general condition with the data being fed into the software system.
i-Tree Eco will then calculate the economic benefit the combined resource these trees and woods bring to the City region, including pollution, carbon storage, mitigating the effects of climate change as well as health and wellbeing factors.
This is just the first step in the City of Trees' ambitious 'All Our Trees' initiative with plans to use this data to both identify more land for planting as well as protect existing trees and woods.
It is also hoped this will aid the ambitious plans for a new Northern Forest launched earlier this year by unlocking potential for large scale planting projects.
City of Trees also plans to feed the data into the Greater Manchester Spatial Framework ensuring that trees and woods are valued as part of all future new development.
An i-Tree Eco survey was done in Oldham last year, calculating the annual benefits of its 466,800 trees, gauged to be over £1.5 million.
Tony Hothersall, Director, City of Trees, comments "Putting a price on trees and woods is very important, as it shows that these natural assets have an economic value, as well as a social and environmental one".
"Trees are often viewed as a 'nice to have' but they provide so many benefits not only for the environment but people and wildlife"
Hothersall adds; "All Our Trees' will provide us with a wealth of data around our existing trees and woods and give us powerful, tangible evidence helping to ensure policy makers get trees and woods up the agenda for Greater Manchester".
As well as recruiting both volunteer and paid tree-surveyors the charity is looking for support to enable all elements of the 'All Our Tree's initiative to go ahead, and is calling on interested parties to get in touch. Visit www.cityoftrees.org.uk/allourtrees for more information