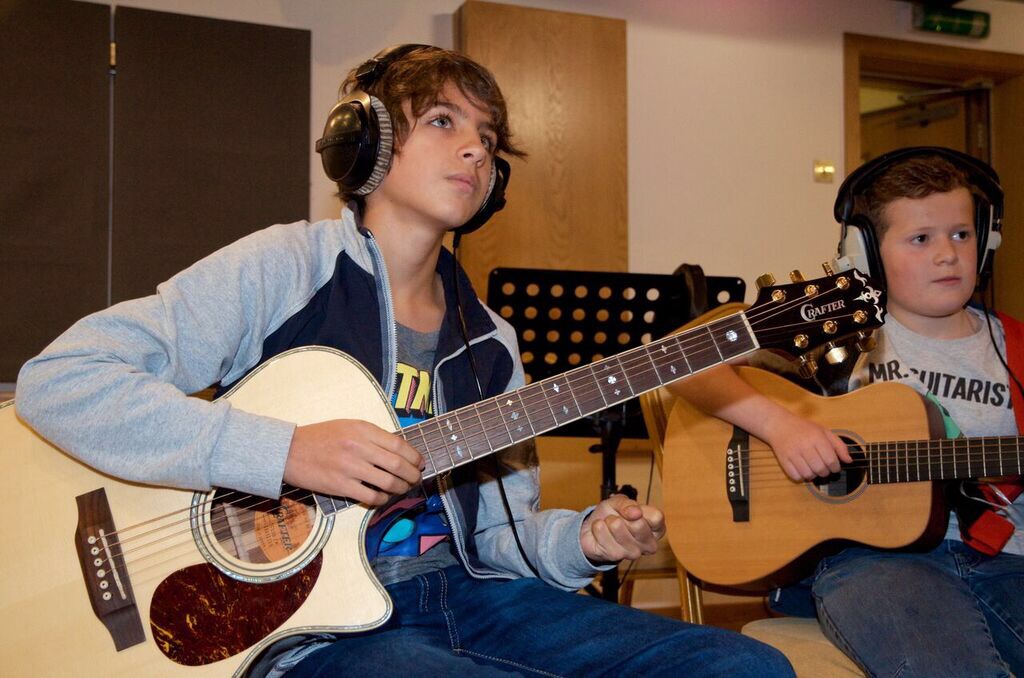 Two Manchester Grammar School (MGS) pupils are today hitting the right note with their very own single launch.
The song, which is called 'Yeah (500 Years)' was written in commemoration of the School's 500th year anniversary and is launched on Soundcloud today.
Lewis Khan, aged 12 and from Altrincham with his friend, 11 year old Tom Plaut, from Cheadle, wrote and performed the original song at a concert in the MGS Memorial Hall in July, singing lyrics inspired by the historic anniversary, along with their then Year 7 classmates. The school decided that the song was so impressive, it should be recorded and launched professionally.
This term, the boys had the exciting opportunity to arrange, record and produce the song at Castle Rock Studios in Alderley Edge. The track, which included solo performances from pupils James Swarbrick from Stockport on drums and vocals, Sam O'Connor from Didsbury on bass, Dipyaman Bannerjee from Worsley on trumpet, Matthew O'Reilly from Bramhall on horn and Evan Zhang from Stockport on piano also featured 23 other musical MGS pupils including the School's Year 7 strings group, brass group, percussion group and guitar group.
Speaking about the lyrics, Lewis Khan said: "Tom and I really wanted to create something that reflected the 500 year anniversary at the School and we are so happy that our song has become an intrinsic part of this very special celebration."
Tom added: "It was an amazing opportunity to go to a recording studio and work with my friends to produce a professional single."
Robert Carey, MGS' director of music said: "Along with my colleagues, James Jervis and Chris Jarrett, I am extremely proud of what the boys have achieved, their individual talents and how they have worked together as a group to create something truly unique and memorable."