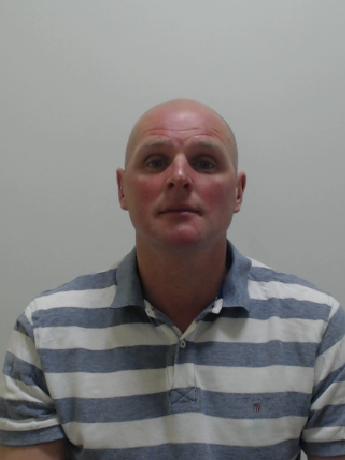 Four bosses of a Bury Company have been jailed after a young father fell to his death working on a roof in Ramsbottom.
The court heard how in December 2014 Ben Edge was working on a roof at Fletcher Bank Quarry in bad weather when he fell off.
No safeguards had been put in place to prevent the fall, including harnesses, netting or a fall restraint system.
Scaffolding was also not used and a full risk assessment had not been completed.
Robert James Brown,32  and Christopher Brown 26, of Lower Gollinrod Farm, Walmersley, who are both directors of SR and RJ Brown based in Bury, were each sentenced to 20 months.
They previously pleaded guilty to perverting the course of justice and failing to ensure the safety of their employees, as well as others, at work.
Mark Aspin,37, of Crow Lane, Ramsbottom, Director of MA Excavations, was sentenced to 12 months for failing to ensure the safety of others at work and failing to ensure that work was planned and managed.
Peter Heap,35, of Barrowford Road, Higham was also sentenced to four months, suspended for two years, for perverting the course of justice.
After Ben's fall, three of the defendants conspired to hide the failings to try and make it look like it was Ben's fault.
Heap, who had been working on the roof alongside him, brought harnesses to the site after the tragedy at the request of Christopher Brown.
Robert James Brown also falsified risk assessments which should have been completed beforehand.
The Browns' firm admitted corporate manslaughter and failing to ensure the safety of Ben. The company was fined £300,000.
MA Excavations, the Ramsbottom firm who contracted the work to SR and JR Brown, admitted corporate responsibility for exposing workers to risk and was fined £150,000.
Detective Constable David Potter, of GMP's Bury borough, said: "This is a tragic set of circumstances that has led to the needless death of a young man which has devastated his family.
"These failings were flagrant breaches of the employer's legal duties and his young daughter will now have to grow up without her dad because of their actions.
"They were trying to make it look like the victim was at fault by falsely suggesting that he had ignored management instructions and that he had taken his harness off.
"I hope that the sentences passed today can help to bring closure to Ben's family and they can try to move forward."
HSE Inspector Laura Moran said after the hearing: "The dangers associated with working at height are well known and the law and the associated guidance is very clear.
"S.R. & R. J. Brown Limited were not competent to carry out this work and, through its directors Christopher and James Brown, it completely failed in its duties as an employer to properly plan the work and to ensure it was carried out safely.
"The main contractor, M.A. Excavations Limited, and its Director Mark Aspin failed to carry out any checks to ensure that S.R. & R.J. Brown had the necessary knowledge, experience and equipment to carry out the work safely; instead, they allowed the work to proceed in a completely unsafe manner.
"The failings of both companies and the three Directors sentenced today put those working on the project at significant risk, ultimately costing Mr. Edge his life in what was a completely foreseeable and avoidable incident."