As one of the most competitive male sports got underway last week with the kick off of the rugby world cup the country's deer population prepare for the most competitive of mating contests…..but this is no team sport, it's every stag for himself.
With autumn conditions comes the nod to get ready to rut and Tatton Park, in rural Cheshire East, is one of the best places in the UK to witness this spectacular event. A deer park since 1290, Tatton is now home to over 400 Red and Fallow deer, who roam freely within its 1,000 acres of Parkland.
Preparations for this annual challenge started weeks ago when the male deer 'fray' the velvet off their hardened antlers by rubbing them on trees and branches. Their necks begin to swell and thicken, strengthening them for potential clashes with other male 'suitors'.
During contest the deer perform their own version of the haka by beginning to roar and 'parallel walk' proclaiming their strength and prowess in order to intimidate the opposition. If noise and posture tactics don't work then the real drama of the autumn rut is resorted to. The stags lock antlers and battle commences.
Tatton's two species of deer have quite different breeding strategies. The Fallow males (bucks) hold 'a stand', meaning they stay in one territory, usually on higher or rising ground, where they can be seen and heard by the females. The Red males (stags), the largest British land mammal, will take control of a group or 'harem' of females (hinds) and continually move around and defend the hinds, fighting off any young pretenders.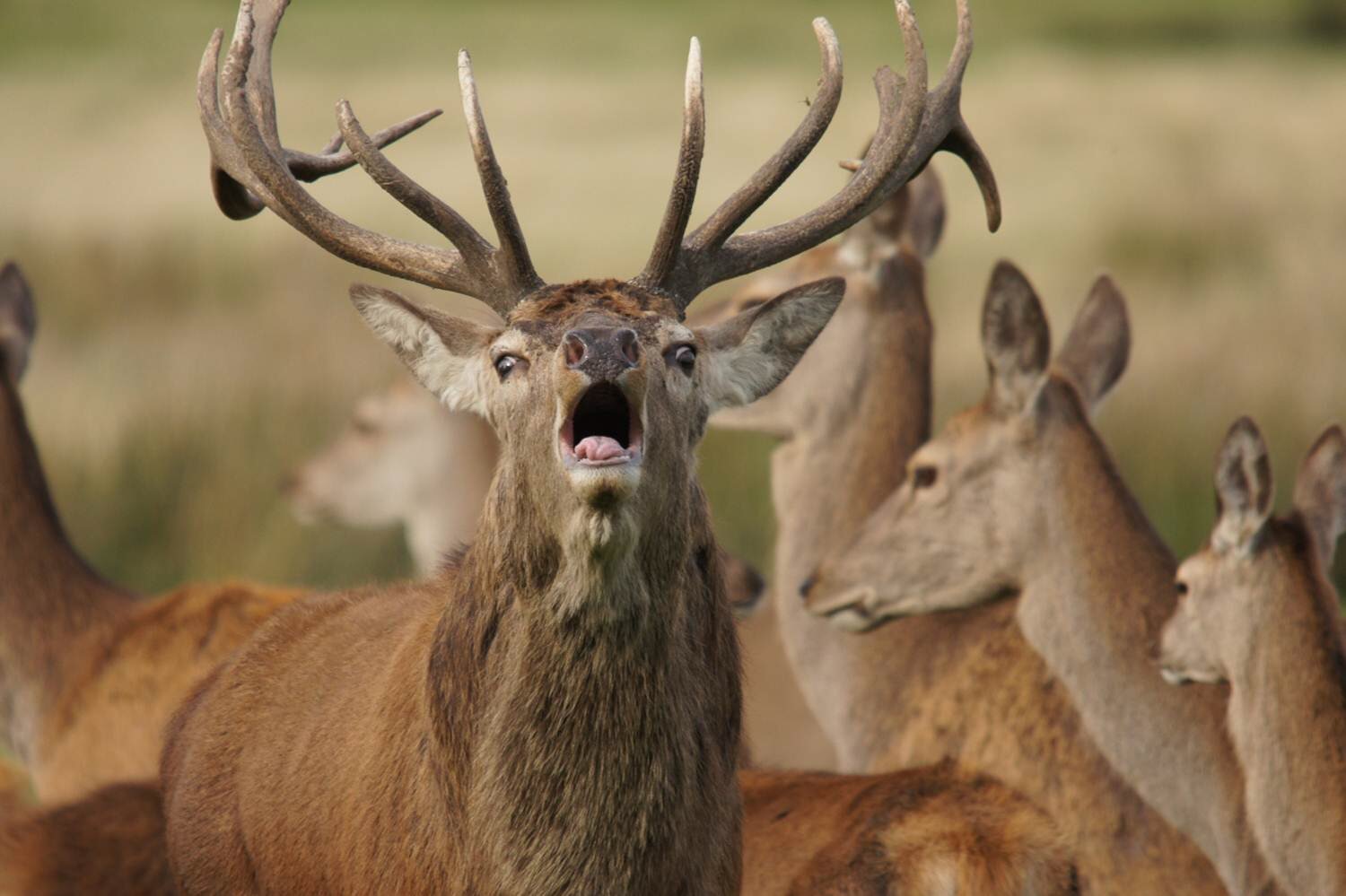 The rut is likely to culminate at the same time the world cup comes to a close at the end of October. There will be no score line but a victor will be apparent by the size of his harem, the number of female deer he has successfully attracted during the event.
Simon Jones, Tatton Park ranger added " At this time of year it never ceases to take your breath away when watching our amazing deer. For months the males have eaten, slept and roamed the park in Batchelor groups growing their antlers and putting on weight in readiness for roaring, posturing and sparring. Most of the time it is simply a matter of size and intimidation that wins the day over smaller less suitable rivals. At the end of all this it is the ladies who will decide the winners by choosing which male to pair with."
Visitors to the parkland will be able to watch this spectacle throughout autumn and are asked not to approach or disturb the deer.
The Parkland is open every day 10am – 7pm (last entry 6pm) until October 26th. From Oct 27th until March 18th it is open Tuesday to Sunday 10am-5pm (last entry 4pm). Park entry £5 per car.