Police have released images of two men they would like to speak to in connection with two aggravated burglaries in Seedley before Xmas.
On Thursday 1 December 2016 shortly after 1am police were called to an address on Parkfield in Seedley to reports that two men had forced their way into the home of a 47-year-old woman and her 21-year-old daughter.
The men knocked on the door and as one of the women opened it then men barged in wearing balaclavas and pinned one of the women against the wall. The men demanded car keys and punched both women in the head.
The women managed to escape and ran to a neighbour's house to raise the alarm.
A few hours later at around 5am police were called to Buile Hill Drive in Seedley to reports of another aggravated burglary.
Two men smashed a glass door and broke into a house whilst a couple in their 60s slept upstairs.
The couple were both assaulted and the men demanded car keys before making off with their car and money.
Detective constable Andrew Quinn from GMP's Salford borough said: "These were two terrifying burglaries that left the victims badly shaken.
"Both burglaries happened within a few hours of each other and both addresses were close by. The methods used were very similar, leading us to believe the same men are responsible.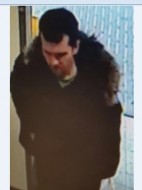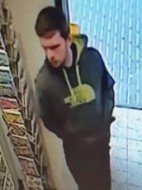 "We now have pictures of two men we would like to speak to in connection with these burglaries. If you recognise them, please do get in touch with police."