July the 24th is national Tequila Day. Its an entire day dedicated to the world-loved spirit.
Here's how you can celebrate national Tequila Day in Hale …
Chris Sievwright, Head Barman of Morley's in Hale, Greater Manchester has created three alternative versions of the classic margarita –perhaps the most famed tequila cocktail which is also celebrating its 80th anniversary this year.
The fascinating tequila cocktails not only sound delicious, but also extremely exciting to try.
Chris' alternative margaritas …
Strawberry and mint margarita:
Homemade strawberry cordial, tequila, fresh strawberries, mint, apple juice, lime, agave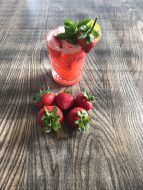 Blueberry and basil margarita:
Blueberry jam, basil, tequila, lime, agave
Pineapple and Jalapeno margarita:
Homemade pineapple and jalapeno puree, tequila, pineapple juice, agave, lime, lemongrass and peppercorn tincture.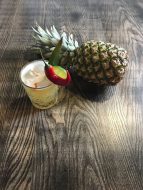 Located in the heart of Hale village, Morley's is a relaxing dining and drinking experience offered in a contemporary setting. In a vibrant atmosphere, it's the perfect venue to visit with friends and family.
You can find the marvellous margaritas at …
106-108 Ashley Road
Hale
WA14 2UN