Excitement has been building for some time and now the time is upon us. It has been a long wait for Star Wars fans all over the United Kingdom but the new installment hits cinemas tomorrow. With the eighth episode, Star Wars: The Last Jedi, available to watch from a minute past midnight fans of the series do not have to wait long to see the new film.
Passersby in Manchester were able to witness a photo-shoot which featured the films signature weapon, the lightsaber.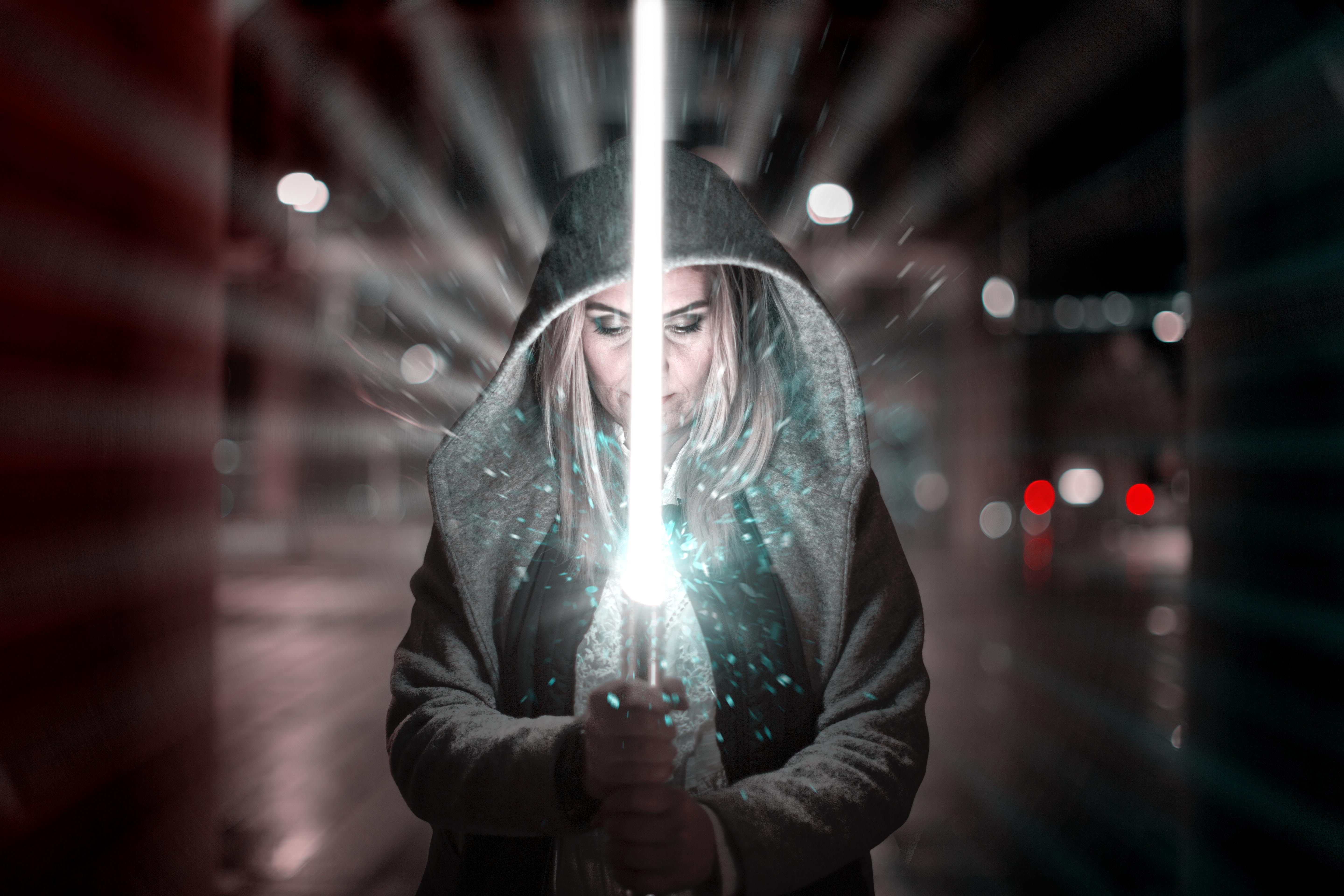 The project, which also took place in London, Birmingham, and Liverpool, was commissioned by Disney. It saw Star Wars fan and photographer Matt Scutt who created a series of stunning light trail pictures using the famous Jedi weapon. The Instagram sensation, who has over 307,000 followers, toured the UK to produce the remarkable set of images with Star Wars fans wielding a variety of different coloured 'sabers.
Scutt said, "I've been a fan of Star Wars since I was kid – so to be given the chance to capture lightsabers in action was a dream project". It appears to not only be the photographer who is obsessed with the famous film series.
The latest Census figures revealed that 176,632 people in England and Wales identify themselves as Jedi Knights and Jediism was officially recognised as a religion in 2001 and is now the 7th most popular faith in the UK.
To celebrate the new film a lightsaber duel took place in a London skate-park. Two martial arts experts surprised and delighted Londoners with a spectacular lightsaber duel.
Shania West, a trained stunt fighter, and Anton Simpson-Tidy, a world champion martial arts athlete, were given Lightsabers to train with for a week before staging the duel on London's Southbank to mark the nationwide film release of Star Wars: The Last Jedi.
"From day one of our shoot here in the UK the feeling of excitement and love for Star Wars has been palpable; and if you grew up loving Star Wars, you grew up loving lightsabers" commented Writer & Director of Star Wars: The Last Jedi, Rian Johnson "The cast trained for months to perfect their lightsaber skills, so it's really impressive to see what these two Jedi-in-training have put together in just a few days."
The new release has increased enthusiasm amongst fans but the influence of the film has had a great impact on people living across the country in general. Lightsaber combat is a growing sport with clubs for children and adults now popping up across the UK. Star Wars fans are being given the opportunity to become Jedi Knights and learn how to wield lightsabers in combat.
The film is released on 14/12/2017. If you are a fan or you are at least going to watch Star Wars: The Last Jedi enjoy the film and may the force be with you.