The NHS Trust that runs North Manchester Hospital, the Royal Oldham Hospital, Rochdale Infirmary and the Fairfield Hospital in Bury has been rated by England's Chief Inspector of Hospitals as Inadequate following an inspection by the Care Quality Commission and has been placed under the stewardship of the Salford Foundation Trust.
Inspectors found that The Pennine Acute Trust Hospitals, Rochdale Infirmary and the Trust's Community Services were rated as Good, Fairfield General Hospital was rated as Requires Improvement and North Manchester General Hospital and the Royal Oldham Hospital were rated as Inadequate.
Inspectors visited during February and March of this year and their damning report finds a catalogue of faults across the Trust's locations.
However the watchdog stopped short of putting it in special measures following the appointment of a new leadership team.
At North Manchester Hospital they found a number of departments in the hospital where there were concerns regarding medical staffing. This was particularly significant within the Urgent and Emergency Care, medicine, maternity and gynaecology and children's and young people's services (CYP) while at Oldham staffing levels were particularly significant within the critical care, maternity and gynaecology and children and young people's services.
There were medical sta ing vacancies in medical services and this had been identified as a risk
The A&E department at North Manchester was established for seven middle grade positions and 13 junior doctor positions. However, only three middle grade doctors and five junior doctors were employed substantively at the time of the inspection. As a result, the department relied heavily on locum doctors of all grades. While there was a local induction process for locum sta , during the inspectors unannounced visit to U&E care, they noted that one locum doctor had not been subject to a local induction and was reliant on nursing sta to assist in locating key items and equipment.
Ellen Armistead, CQC's Deputy Chief Inspector of Hospitals, said:
"During our inspection we saw staff treating patients in a compassionate and sensitive way, however we had serious concerns about the systems and procedures that are in place to keep people safe and free from harm.
"The trust did not have a robust understanding of its key risks at departmental, divisional or board level. In a number of services including A&E, maternity, children's and critical care, key risks were not recognised, escalated or mitigated effectively.
"Although the trust had undertaken work to determine appropriate staffing levels, we found significant shortages in nursing, midwifery and medical staff.
"Performance reporting was inconsistent, this had been acknowledged by the trust and work was underway to address this, however, this was work was still in its early stages at the time of our inspection. We also had concerns in respect of the quality of data provided to support performance reporting. We did not see any evidence of testing data quality in respect of performance monitoring and management as part of our inspection.
"Over recent months the trust had put in place systems and processes to improve clinical governance and leadership. However, at the time of our inspection the new structures had not yet been fully embedded and were not well understood. As a result, clinical and performance risks were not being managed effectively.
"Such is the level of concern that we have around quality and safety that in line with normal policy we would have considered recommending the trust should go into special measures. That would involve the appointment of an improvement director and supporting infrastructure which would assure CQC that the trust had the capacity to improve at pace.
"Salford Royal NHS Foundation Trust was asked to assume leadership of the trust, immediately following inspection. Salford's leadership team, rated Outstanding by us in its most recent inspection of the trust, has put in place a comprehensive plan for further investigation into the challenges faced by Pennine Acute Hospitals NHS Trust, with action plans to deliver improvement.
"It is important that the findings of this inspection mark a turning point for the trust. CQC will be monitoring very closely the improvements that need to be made to ensure the safety and well-being of people using the services at the trust."
The Pennine Acute Hospitals Trust serves the communities of North Manchester, Bury, Rochdale and Oldham, along with the surrounding towns and villages. This area is collectively known as the North-East sector of Greater Manchester and has a population of around 820,000.
Since April 2016, the Trust has been led by a new executive management team. In March, the Chair and Chief Executive, Jim Potter and Sir David Dalton, of Salford Royal Hospital NHS Foundation Trust agreed to provide leadership and support to PAT from 1 April 2016.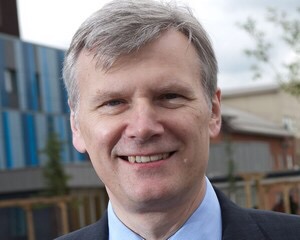 Sir David Dalton, Chief Executive of The Pennine Acute Hospitals NHS Trust, said:
"The CQC report doesn't make comfortable reading and whilst staff will be very disappointed with the Trust's overall rating, we welcome this report which I believe is a fair assessment of the issues facing the Trust. Encouragingly, CQC inspectors found that the Trust was a caring organisation and found staff treating patients in a compassionate, caring and sensitive way.
"The CQC report is holding up a mirror to the organisation and reflects very much what staff have been saying for some time on issues related to staffing pressures, inadequate systems, culture, leadership and resources.
"We know improvements must be made not only in the short term to stabilise pressured services, but in the longer term to ensure services are sustainable. We want all services to meet the high standards that our patients expect and deserve.
"We have not waited for the publication of this report to put an improvement plan in place to support staff and patients. Our priority is to keep our services running safely and to ensure patients receive good safe treatment in a timely manner. We will not allow this organisation to run unsafe services. It is recognised that for this Trust to make services safer and more reliable, it requires the support from our health and social care partners to provide over the next six months and to consider longer-term solutions for services across Greater Manchester.
"The Trust needs stability in its services and its leadership. This week will be the start of a new journey and a new focus for staff here. The Trust and the 9,000 staff who work across the four hospitals and our community services will be stronger, better and more determined than ever to drive improvements as a consequence of the publication of this report so that Pennine Acute Hospitals Trust, like Salford Royal, becomes one of the best and safest NHS Trusts in the country."