The first details of Manchester's new 208 room hotel which will be located in the heart of Manchester in the centre of the vibrant First Street development have been released.
Opening in May 2015, It will overlook the city's international centre for contemporary visual art, theatre and film, Home , with its two theatres, five cinemas and art gallery.
INNSIDE Manchester by Meliá is the brand's first UK hotel. The brand, founded in Germany in 1993, is part of Meliá Hotels International and has a current portfolio of 14 hotels.
General Manager, Adam Munday, comments: "We're very much looking forward to the launch of INNSIDE Manchester later this year. The site is looking great and all is on track for its opening in early May. The First Street Development is the perfect location for the brand's first UK hotel and we're looking forward to working alongside HOME to create memorable experiences for our guests."
Its 208 rooms, including eight studio suites, will continue to follow the INNSIDE brand's inherent design ethos for stylish, functional and contemporary rooms, with sleek ensuite bathrooms.
The new hotel will also be home to "Street on First", a restaurant and bar offering an international menu of both traditional and contemporary sharing dishes, inspired by street food around the world. The restaurant, whose aim will be to create 'food for a social mood' will be open to both hotel guests and the general public.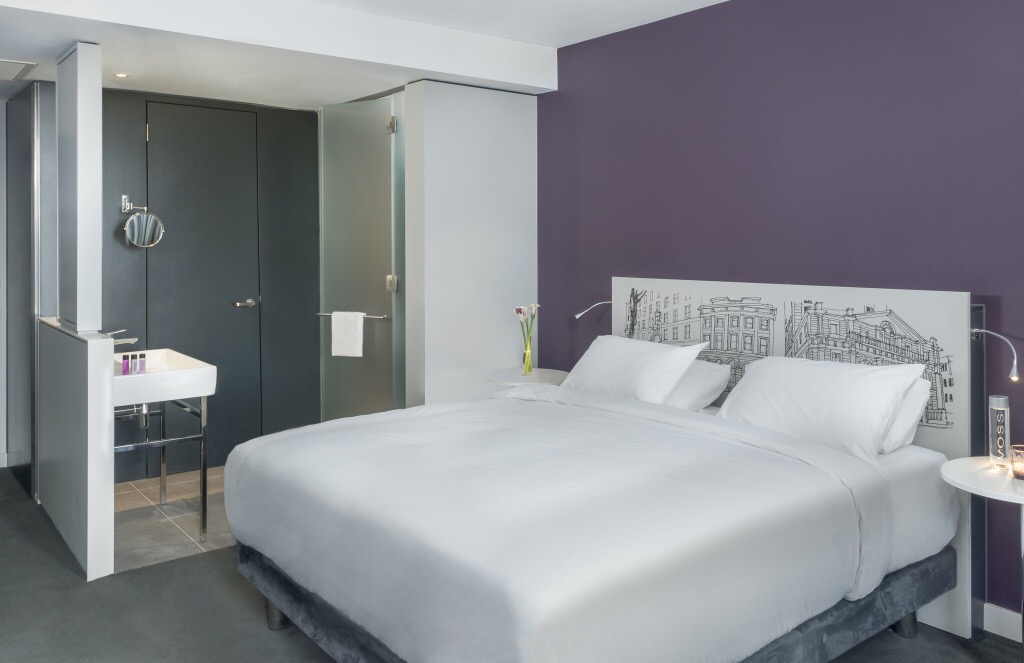 The property will also offer a selection of versatile meetings and events spaces with natural daylight spanning 300m² as well as a complete fitness suite, parking and complimentary Wi-Fi.
Meliá Hotels International's chief executive and vice-chairman, Gabriel Escarrer, said: "The new cultural outlook for Manchester is an ideal framework for the growth of INNSIDE by Meliá, a brand which originated in Germany and which enjoys a fantastic reputation among our customers. We aim to bring INNSIDE to a number of key cities in Europe and across the world in the next few years."
INNSIDE hotels have seen rapid growth in both traditional and emerging markets thanks to their adaptation to the growing demand for practical city hotels for discerning and sophisticated travellers. The brand is set to open in Manhattan, Venezuela, China amongst others in the coming years.
Opening prices will start from £99.00.