Ahead of Manchester United's FA Cup quarter-final tie against Brighton, club legend Gary Pallister is making a guest appearance at a Football INDEX event. The event, held at the Radisson Blu Edwardian Manchester, Peter Street, will include a presentation from our Founder and CEO, Adam Cole, where he will announce our exciting plans for the upcoming months.
Pallister is the proud owner of four Premier League medals that he won during his 317 appearances for the Red Devils. His achievements at Old Trafford did not stop there. He also won three FA Cups and a Cup Winners Cup with the club.
He added the Sir Matt Busby Player of the Year and PFA Players' Player of the Year on an individual basis during his time at United. Pallister represented England 22 times during his career.
About Manchester got the chance to speak with Pallister ahead of the Football INDEX event;
Briefly, for those who don't know, what is Football INDEX?
It is a trading platform. You buy and sell players as you do stocks and shares. You obviously want to buy when the players are cheaper and possibly up and coming so their value grows. The amount of media attention they get also increases their value, the more they are in the press it increases their value. It is a mix of football betting and trading, sort of fantasy football. It's a good platform, I like to think I know a bit about football so I think I can make a few quid on it.
What is your involvement in this Football INDEX event?
I'm just going down there to help with the introduction of the event and to get people interested in doing the trading. I say there's a lot of people out there who think they are potential managers and they can wheel and deal and know what a players value is so just putting that across to the people who are out there.
Where can people find out more information about Football INDEX?
More information can be found on the website and social media pages.
You have recently voiced your opinion on United's lack of creativity….?
I didn't say lack of creativity, I said that we need more creativity, just a different spin on it I'm guessing. But yeah I'd like to see a bit more creativity. I think I mentioned Eden Hazard or somebody like that. Somebody to pull the strings in the middle of the park. I know we have Paul Pogba there, we have Alexis Sanchez, Juan Mata in the team.
I think Pogba certainly prefers playing on the left hand side of the three. I just think we need more imagination in the side at times. So hopefully that will be addressed. I mean Michael Carrick is retiring and Marouane Fellaini is leaving, by the sounds of it, so we really need to strengthen the midfield area.
When Sanchez signed you did say that you had no worries about him carrying the responsibilities of the famous number seven shirt?
No I don't, I still don't. I know he hasn't hit the ground running and he's taken a bit of stick in recent games and I'm sure he will be disappointed with his recent form himself.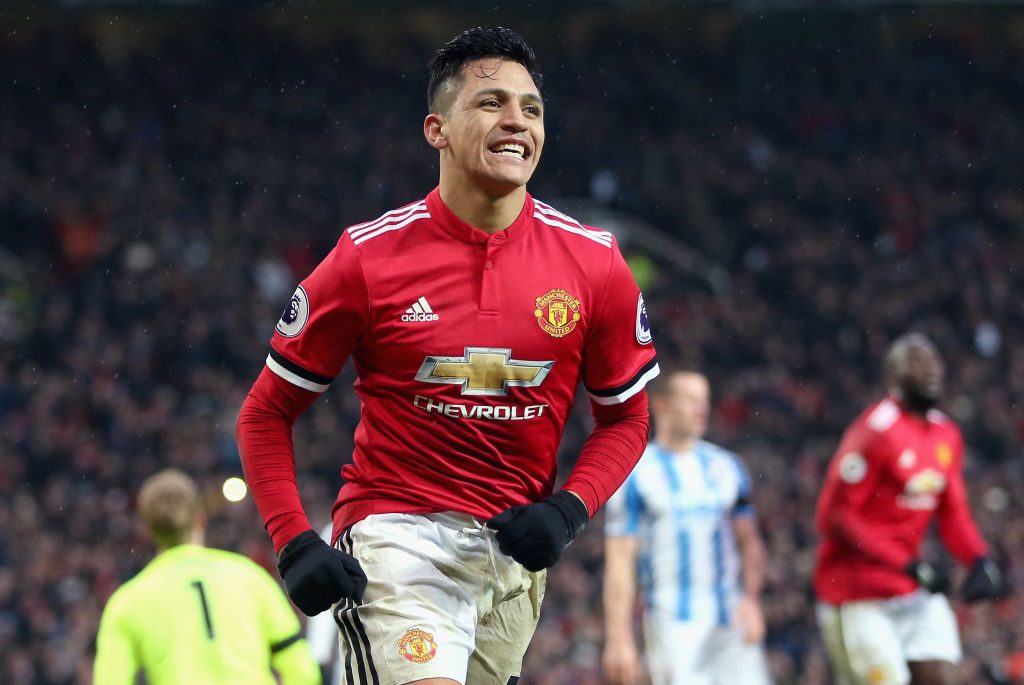 What I will say is and what the fans do love about him is when he does make a mistake he goes straight after it and tries to rectify it and get the ball back. I think the fans absolutely love his attitude which can hide things at times I suppose. But it shows that he's got desire, I think you saw that with Arsenal as well, we know he's got great quality and once we get the best out of him I think he will still be a fantastic player for the club.
Just carrying on from that, do you think some of the players may struggle with the pressure of wearing the United shirt in general given the history of the club?
Listen it has been seen over the years, people shrink when they have gone into that stadium. I mean good players have really not come to terms with the expectation that comes with putting on that shirt I suppose. I think that we have some great players in the side at the moment, we just don't seem to be gelling. We are fits and starts, we had two great results against Chelsea and Liverpool and then go and have the debacle against Sevilla. We just don't know what team is going to show up.
We have got good players and we are a good side it's just that consistency that a lot of teams are searching for that we can't find. It's highlighted by the fact that Manchester City are playing so well and so many points clear, we are the best of the rest at this moment in time. If we think we have problems some other teams are out there with some serious problems.
Jose Mourinho's post-match comments, after the Champions League exit to Sevilla, caused some unrest with fans. They even led some people to call for his sacking. What are your thoughts?
Well, he's won us trophies, he's got us back in the Champions League albeit we got knocked out in the last 16 which is disappointing. But no, to sack Mourinho would be ludicrous. He's won many trophies, he's been successful at every club he has been at and he's won stuff at Manchester United. I would say he's probably still trying to build the team he sees in his own mind's eye. But no, I think we would have to be not qualifying for the Champions League for Jose to be anywhere near under threat.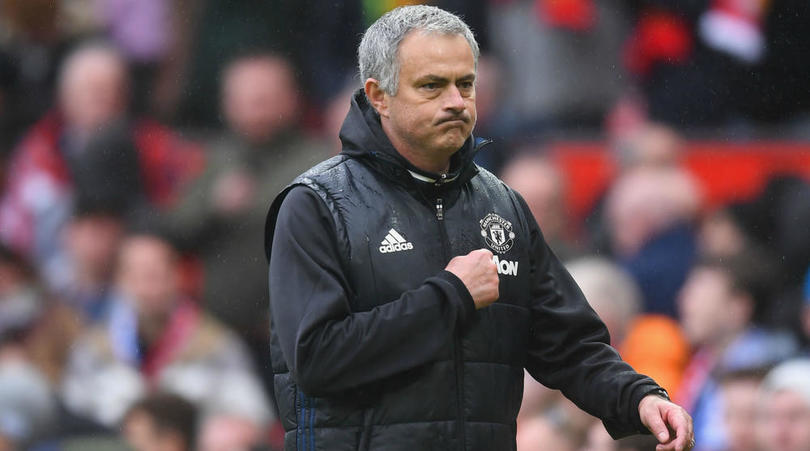 It was always going to be difficult when Sir Alex Ferguson left but do you think things are starting to turn in the right direction with Mourinho, obviously we have just spoken of the Champions League exit but in general?
Yeah, the two previous managers David Moyes and Louis Van Gaal, the football wasn't great to watch. It's still not playing the same style or brand of football we played under Sir Alex but it's better than what we had under the two previous managers.
Is there still room for improvement? Yeah, I would say so, I think Jose would be the first to say that as well. And the players would be. We have some really exciting talent, Sanchez, Anthony Martial, Marcus Rashford, Mata, Pogba and Romelu Lukaku who is a 20 or 30 goal man a season. We have the sort of players we need to hit the heights that the club wants to hit and play the type of entertaining football that is synonymous with Sir Alex Ferguson.
As a former United player, it must kind of hurt you to see fierce local rivals Manchester City do so well. Realistically, how far off are The Reds from the level City are currently at?
We are quite far off. They are playing beautiful football, entertaining football, they are scoring goals, they don't worry too much about defending even though they have tried to address that. But they go out there to entertain and to score more goals than the other team which is basically the philosophy we had under Sir Alex.
I mean it was a bit of a tough job for defenders at times but we certainly tried to entertain with the players we had and I think we managed to do that. City are certainly playing a different game to everyone else at the moment. They are a fantastic side to watch, you would pay money to go and watch them. It hurts me to say because they are our local rivals but, in terms of football, you have to enjoy what you see.
Following the Champions League draw two of United's biggest rivals, City and Liverpool, were drawn together. Who do you see winning that one and reaching the semi-finals?
It will be an interesting one after the game earlier in the season at Anfield. Liverpool played some magnificent football and matched Manchester City in every sense of the word. I guess they have the same type of philosophy. Liverpool haven't been great at the back this season but they go out and score more goals than anybody else and I'm sure that's what the Liverpool fans are enjoying.
It's going to be a real tight game I think. One thing we can guarantee is there will be plenty of goals. The bookie would tell you that City are the favourites but Liverpool will take a lot of confidence from that game at Anfield going into this two-legged tie.
Have Liverpool got the perfect style to cause City problems?
I think they can match it. They play like City. They play that kind of risque football. But I think City obviously edge it with the sort of quality they have. The likes of Kevin De Bruyne, Leroy Sane and Sergio Aguero. Their front players excite me more than the Liverpool front players do, even though they have been in terrific form.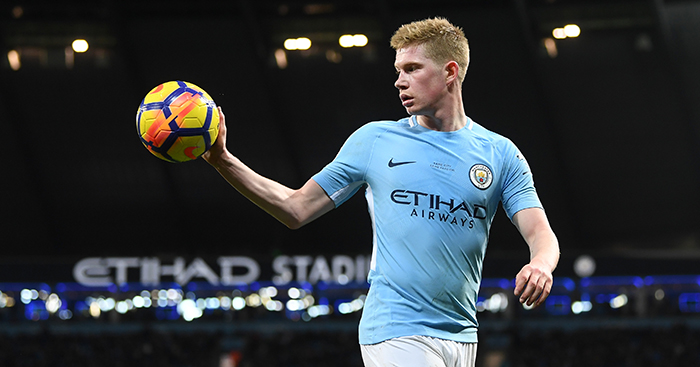 I would edge it to City but Liverpool will feel they can really upset the apple cart and take the game to City again.
Eric Bailly returned to face Liverpool and put in a great performance, despite the own goals, has he impressed you? Could he be key to United's back line in the years to come?
It is interesting to watch him at the moment. I think at the moment he can be a little bit rash but he's a player that really loves defending. I think in this day and age, when we start talking about ball-playing centre-halves, Bailly he is sort of from the Nemanja Vidic and Steve Bruce era. He just wants to head the ball, tackle and stop the opponents getting anywhere near his goal. In a way he is a bit of a breath of fresh air, he's learning as he goes along and as I say I think he will be a great one for the future.
In general, what are your thoughts on United's defence at the moment?
I think it's done okay. Again we started the season really strong defensively. Then we had a bit of a blip. Bailly was out and we had injuries. Victor Lindelof was struggling to settle in. We started to concede goals but then we came a little bit stronger again. More injuries, for example, Phil Jones, I know he got a bit of stick for the Tottenham and Newcastle games but up until then, I thought he had been terrific all season. I think we have enough players there to make a solid back four or five or whatever the case may be.
Going back to your time at Old Trafford, which players had the biggest impact on you as a player?
Certainly, when I first walked through the door it was Bryan Robson. For me, he is the best player I ever played with. That's an easy one for me to say.
But then obviously Eric Cantona came along. Now Eric was an absolute genius and the final piece of the puzzle for us. He became the talisman. The imagination he had, the quality he had. He had the goals, the physicality as well. He was some player to play alongside.
You always felt as though if it was a tight game Eric could be the difference and get you the goal that would win you the game.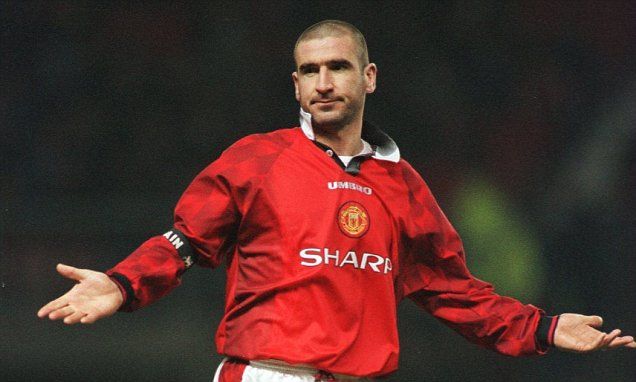 I played with so many, Ryan Giggs was incredible. The way he used to tear defenders apart with those snakey runs. Mark Hughes, what an incredible foil he was for Cantona. Paul Ince. Roy Keane. Roy was the closest thing I have seen to Robson. There were so many great players that I was fortunate to play alongside.
What do you think the foreseeable future holds for Manchester United?
Hopefully to go on and get stronger and stronger. We want to return back to the highs we had under Sir Alex. We want to be competing in Champions League finals and winning titles. At this moment in time, as I've just mentioned, we are a fair bit behind City. They are walking away with the league and looking stronger and stronger.
I do think we will get better and we will get better under Jose.
Gareth Southgate's latest squad for the friendlies against Holland and Italy is
experimental is that something you see as a positive in the lead up to the World Cup this summer?
In a way, I think it's a breath of fresh air. Southgate has spoken before about picking people who are in form and that players not playing for their teams may struggle to get into the squad. It is refreshing. Only time will tell if these lads can step up to the mark and make an impact.
It's been a long time for the smaller clubs who have not had their players honoured by playing for their country because they have been seen as less fashionable clubs. So I think it's great for the players around the country to see these players getting their chance.
There are a couple of new central defenders in there. As a central defender who has played for England, what do you think of Alfie Mawson and James Tarkowski being called up?
Well, they have obviously caught the eye. To be honest with you I haven't seen a lot of them. I'm at Middlesborough and Man United games. That's the only football I watch at the moment. I don't know an awful lot about them. Obviously, they have caught Gareth Southgate's eye and they are playing in the top flight so he's thrown them in there. It's a great opportunity. It's a big lift for English players all over the country when we do have a lot of foreign players.
And finally, if we do participate at the World Cup this summer, how do you think we will get on?
I don't think we can win it. I think we are okay. It's a difficult one because I think we should, as a footballing nation, with the amount of quality we have had over the years have done a lot better at World Cups than we have done. I think Gareth has taken a different approach towards the World Cup and the squad and the style of football.
I'm hopeful, well I think we will get out of the group, and after that, it's knockout football. We are capable of beating anyone on our day but I guess having that kind of day doesn't happen very often for England in big tournaments. As I said I can't see us winning it, but if we made it to a semi-final I'd see that as a positive.