Japanese restaurant Shoryu Ramen are celebrating Manchester's sunny weather with discount dishes and an exciting new cocktail menu.
Mancunian's need to make the most of the warm weather whilst it lasts, and Shoryu Ramen is celebrating with a deal that ramen lovers simply cannot miss.
From Tuesday to Thursday, restaurant goers can indulge in any ramen* of their choice for just £9.90 at Shoryu's Manchester Piccadilly branch. Their exclusive offer will only be available until the end of August, so noodle fans sharply head down to the restaurant before the deal is over!
All the classics are included in the offer, from the spicy Piri Piri Tonkotsu, garlic Dracula Tonkotsu and favourite Miso Wafu Chicken so regulars won't miss out on savings of their favourite ramen. If you're looking for something a little different, Shoryu also have a summer menu with lots of new ramen to choose from like Summer Salmon Ramen and Red Miso Ramen.
Vegetarians can also enjoy Shoryu's wide range of ramen options for just £9.90, such as the Spicy Vegetarian Ramen, White Natural and Tofu Mango Noodle Salad.
It gets better, Shoryu Ramen have also launched a brand-new selection of Japanese inspired cocktails so guests can truly see the summer out in style.
Each cocktail is made from a unique fruity base, with various Japanese specialities, such as yuzu gin and Josen sake.
Kaoru Lavender
Offers a classic taste of summer, feature a fresh and floral concoction of Jinzu gin, Josen sake, St Germain, fresh cucumber and lavender.
Okinawan Colada
A great Japanese twist on the classic piña colad, mixed with three different types of rum, it's not one for the light-weights …
Made with a blend of coconut cream, pineapple juice and raspberry, the Okinawan Colada is then blended with Bacardi rum, Cor Cor red rum and coconut rum.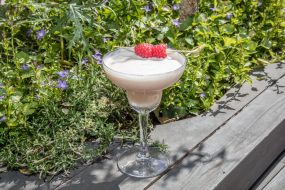 Natsu No Watermelon
The only thing more thirst-quenching than tucking into a juicy watermelon is drinking one, the third cocktail on Shorvu's list is made up of fresh watermelon and strawberry mixed with Shochu and Cointreau.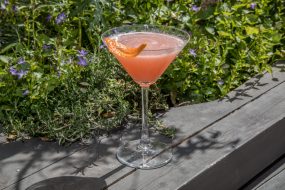 Yuzu Martini
A perfect mixture of fruity and sour martini made with Yuzu gin, white vermouth and a touch of passion fruit.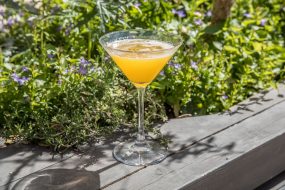 Every day between 5pm – 8pm, you can take advantage of Shoryu Ramen's Happy Hour, which includes two for one cocktails across the entire cocktail menu.
All of Shoryu Ramen's summer cocktails, each priced £10, are available now from the Manchester restaurant, located in Piccadilly Gardens.