St Ann's Square will be the setting for a show stopping 3,000 sq ft Allotment of the Future from this Friday.
It is all part of the week long Science in the City festival forming the centrepiece of the festival.
Here people can find out about the crops we might be eating in the future, how to make a tasty insect paste, the science of fermenting food and how crops can be grown from used coffee grounds.
The pop-up allotment, which explores themes including urban growing, soil health, technology, and climate change – will highlight the science involved in growing food, and with the help of a wide range of experts, explore how it might change in the future. Open every day of the festival from 10am – 6pm, there will be a range of free activities taking place each day. Visit the website for details.
On Saturday 23 July as part of the Climate Change Café, top Manchester chefs Mary-Ellen McTague and Robert Owen Brown will be challenged, in three sessions, to cook a selection of ingredients that we might be relying on in the future as a result of our changing climate. On Sunday 24 July, Masterchef participant, Oliver Bray, will host interactive shows about the menus of the future. Both shows have been devised by Real Junk Food Project Manchester and the Tyndall Centre for Climate Change Research.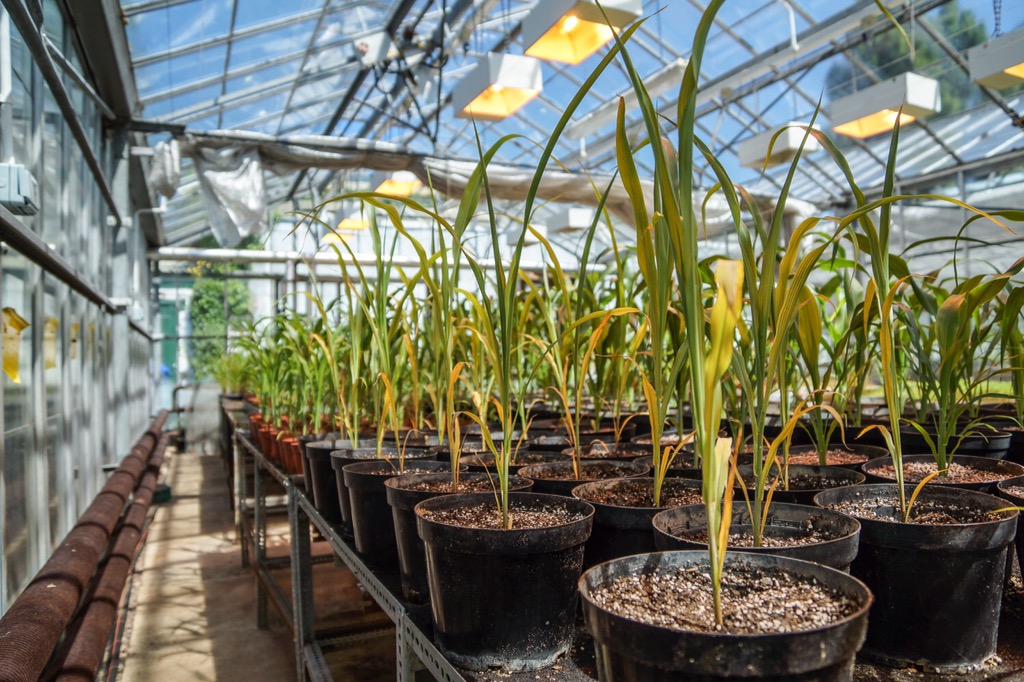 Experimental Chef, Samuel Buckley, from Where the Light Gets In, will be running practical workshops on 25th and 26th July, about the science of fermentation and discussing how it's used in the kitchen to both enhance flavour and preserve food.
The University of Salford is also encouraging people to bring down samples of the soil from their gardens which they'll test and start to create a map of soil types across Greater Manchester. Sow the City will be on hand to show visitors how to grow plants without soil and give them an insight into building a solar powered hydroponics system. And Real Food Wythenshawe will play a key role in tell people about alternative plants people can grow in the garden and will host games and workshops. There'll also be a seed swap, with public invited to bring seeds along and then take other donated seeds from 1pm on Friday 29th July.
There will be pop-up coffee shop in the allotment. Manchester based Squirrel Nation will be launching FarmLab, a pop up urban farming experiment to prototype the future of food and the transition to low carbon city living. Their crops will be oysters and shiitake edible mushrooms, which can be grown on fresh coffee grounds. They'll be running tours, workshops and #DIYmushrooms growing experiments throughout the week.
The allotment is also a focus to encourage discussion about sustainable food in Greater Manchester. Throughout the week, visitors will be encouraged to comment and ask questions about the future of food in Greater Manchester. On the final day there will be a Question and Answer session on Twitter with food and sustainability experts Chris Walsh from the Kindling Trust, Jemma Hynes from FoodSync, Dr Michael Hardman from the University of Salford and Professor Amanda Bamford from the University of Manchester.
There is also a linked food policy event on 28th July where food professionals and thought leaders are invited to discover more about the new Good Food Greater Manchester Partnership and get involved in setting its priorities for action at Museum of Science and Industry from 5-7pm.
Professor Amanda Bamford, Professor of Plant Sciences at the University of Manchester said: "We are really excited about being involved in this unique installation. Many people are worried about climate change and it's interesting to ponder how future changes will affect the food we eat and the crops we grow. Our greenhouses have been growing sorghum and rice, important global crops, for many months, to bring the discussion to life into the middle of Manchester. However, plants not only feed us, they can be used to insulate our buildings, trap air pollutants and fertilise our soils. As a Professor of Plant Sciences I am thrilled to bring the green stuff into the city."
Dr Annie Keane, Director of the European City of Science Programme said: "The Allotment brings science to life in a fun and fascinating way. Families and adults are invited join in activities led by scientists, food growers and experts or just to come along explore and enjoy the installation. We all have a stake in the future of food and it's a focus for scientific research across different disciplines. We hope that audiences are inspired to consider what kind of food they would like grow and eat in the future and also the part that they can play in creating that future. Developing the Allotment has been a huge partnership effort and we hope that this encourages people to get involved in the wider discussions that are already happening about sustainable food in Greater Manchester."
After the festival has finished, elements of the installation will be used by local growing and educational projects.