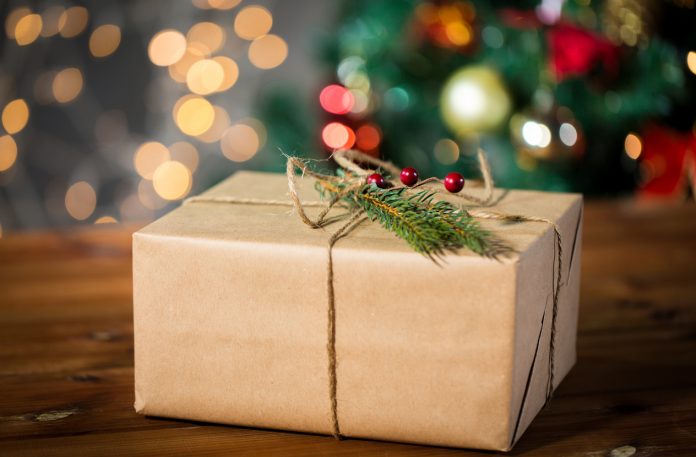 If Santa ends up having one too many sherries and fails to drop your presents off on time this year, Brian Cox could well be the ideal celebrity stand in.
A survey by Manchester-based parcel comparison website My Parcel Delivery asked 1,500 members of the public which famous Mancunian they would most like to deliver their Christmas goodies. The Oldham born physicist received 15% of the national vote, putting him at the top of the list ahead of the Gallagher brothers, comedian Jason Manford and soap star Michelle Keegan.
The views of Mancunians were also recorded, with 13.6% of those from the city putting Cox down as first choice. Elsewhere in the north of England, the same result applied in Leeds and Sheffield – but Liverpudlians were slightly less decisive, as Cox, Keegan and Manford all tied for top spot.
Cox was the preferred choice amongst females, with 14.7% of respondents indicating that they would like him to pay them a visit. Keegan was the number one choice amongst their male counterparts (22.7%).
25-34 year olds bucked the trend by selecting actress Maxine Peake as their top celeb (15.9%). The younger generations (18-24 year olds) generally preferred Michelle Keegan, while the over 45s were keener on seeing Brian Cox turn up at their door.
Just 4.3% of Mancunians voted for Bury-born academy award-winning film director Danny Boyle, who brought us the internationally acclaimed productions Trainspotting and Slumdog Millionaire.
David Grimes, CEO of My Parcel Delivery, said of the survey: "With Christmas just around the corner, we were intrigued to know which of Manchester's many famous faces Mancunians would most like to see at the front door, delivering their presents. We were quietly surprised and delighted that Cox was the winner!
Brian already has the ability to answer seemingly unanswerable questions in the realm of physics, but maybe we could show him how the delivery industry – and Father Christmas, of course – manages to transcend time and space to get our presents to us on time."