Manchester in the winter is great, but it cold. It certainly not the weather for glamping or outside activities. When we think of having fun in the sun we tend to think about holidays in June, July and August. Images of lazing on endless sandy beaches under a blistering sun then popping back to the hotel for a few pre-dinner cocktails by the pool before spending a lazy evening enjoying tapas in a warm taverna courtyard.
Lovely as this sounds you could actually get far more holiday for your money by choosing to go in the winter. If you go only a little way south you can find a perfect balance between flight times and sunshine to give yourself a bit of winter cheer.  Did you know that the temperature in Lanzarote now is a whopping 22C? Compare that to the UK where the average winter temperature is only around 5C.
Winter Sun Is Good for Your Health…
Are you SAD in the winter? For some people the short, grey days and long dark nights of winter actually make them ill. They suffer from a condition known as Seasonal Affective Disorder which is believed to be caused by a simple lack of sunlight. If you are affected by SAD then spending time at night under a daylight lamp can bring relief. But that's no substitute for the real thing and many sufferers like to spend some time during the darkest part of the year in sunnier climes.
Cold weather can also worsen joint problems such as rheumatism and arthritis. Already swollen and painful joints become more painful and swollen which can lead to difficulty in day to day tasks such as walking, preparing food and even eating. A short break to a warm location can ease the symptoms and make winter far more bearable.
Even if you don't have a specific health problem it is a fact that in the UK most people are unable to get enough sunlight in the winter to meet their daily Vitamin D requirements. NHS advice is for everyone – young and old – to take a daily supplement and while this can stave off the symptoms of diseases such as osteoporosis which are caused by vitamin D deficiency by far the best way is to get some sunshine onto your skin. And who doesn't feel happier on a sunny day?
…Whilst Summer Sun Can Be Bad for It
Summer sizzle holidays are a great way to get a tan but that also means that they are a great way to get sunburn – and that in turn increases your chance of developing skin cancer. In the winter, the sun is less direct so you tan more slowly and develop a healthy glow instead of getting burnt to a crisp. Plus, your tan is bound to stand out more in the winter against the backdrop of pasty white stay-at-homes.
It's Too Hot!
It's no coincidence that the countries with the hottest summers tend to be the ones that have adopted a siesta and late-night lifestyle. Fly to the Canaries in summer and you can find that it is simply too hot to do anything except lie in the shade and moan about how hot it is.
Which is a real shame because there is a wealth of attractions to visit such as visiting Timanfaya National Park with its stunning volcanic wastelands and immense views, the spiky Jardin De Cactus or visiting the glorious chapels and churches dotted around. Even a short walk can be tiring and dehydrating when the summer sun is beating down and there's no shade. Coming down with sunstroke is not a good way to enjoy your hard-earned break.
The Weather Doesn't Always Read the Script
Sooner or later it's going to happen to you. You wake up on the morning of your holiday and it's the start of a rare British heatwave. Missing a chance to sunbathe in your own garden isn't much of a big deal as you're headed to warmer climes but then disaster strikes – you arrive at your destination to find it's unseasonably cold there. Perhaps it's even raining. Retreating to your hotel room you see social media update after update from your mates back home whilst you look out over the unusable pool and soggy sands. It really can rain in the Canaries – even in August.
No one can guarantee that the weather is going to play ball and provide you with better weather in Lanzarote in the summer than you could get at home. Sometimes the nice weather is pulled north to the UK whilst the wet and cold is sent southwards by the same weather system. What we can be more certain of is that in the winter you will get more clement weather in Lanzarote than Liverpool. The average minimum temperature in January is a whopping 11C with only a few days of rain in the whole month. And as you stand shivering on the tarmac under grey skies, drizzle and a biting wind you know that you'll notice the difference when you land far more (you'll have to carry that thick coat and jumper without which you'd have got hyperthermia on the way to the airport).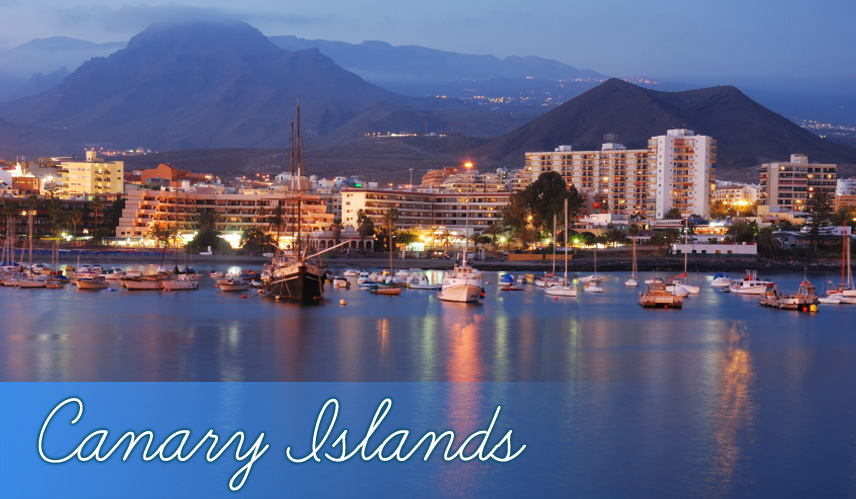 Canaries Going Cheap
Let's face it. Flying abroad is no longer as cheap as it used to be. One way to keep the cost down is to go at a quiet time, when businesses are clamouring for custom. Going to traditional summer destinations such as Lanzarote in the winter can save you lots of money. You get to recharge your batteries, have a far better chance of warmth and sunshine than you'd get staying at home and you can save your pennies for another day (or spend them on the deluxe cocktails at the hotel – we're not judging you!)
A Change Is as Good as A Rest…
…but having both is better still. Instead of staying at home, flicking through brochures for summer holidays why not book a winter sun break and give yourself a change and a rest!