Manchester is a powerhouse in world football. Manchester City have run away with the Premier League title and are serious contenders in the Champions League. Manchester United have improved in the time Jose Mourinho has arrived and are looking to challenge Pep Guardiola's side in the foreseeable future on domestic and European fronts.
But what if car brands designed the kits the teams play in?
It is fair to say that football kits are a key part of any team's identity, with colours, designs and styles all representing the badge and history of clubs.
However, what would happen if some of England's top teams removed all of these assets to have their kits designed by car manufacturers, and if so, which car brands would suit which Premier League teams?
These considerations got the giffgaff game plan car insurance comparison team thinking about how car brands and manufacturers would create kits, based on the public perceptions of both the teams and the car brands.
Looking at the fanbases of Premier League teams, they found their corresponding car manufacturer using YouGov's Brand Profiling tools, Google Trends data and the Google Autocompletes feature.
This research led to some interesting partnerships, including Arsenal and Audi, Chelsea and Nissan and Liverpool and Ford.
But what about the two Manchester giants?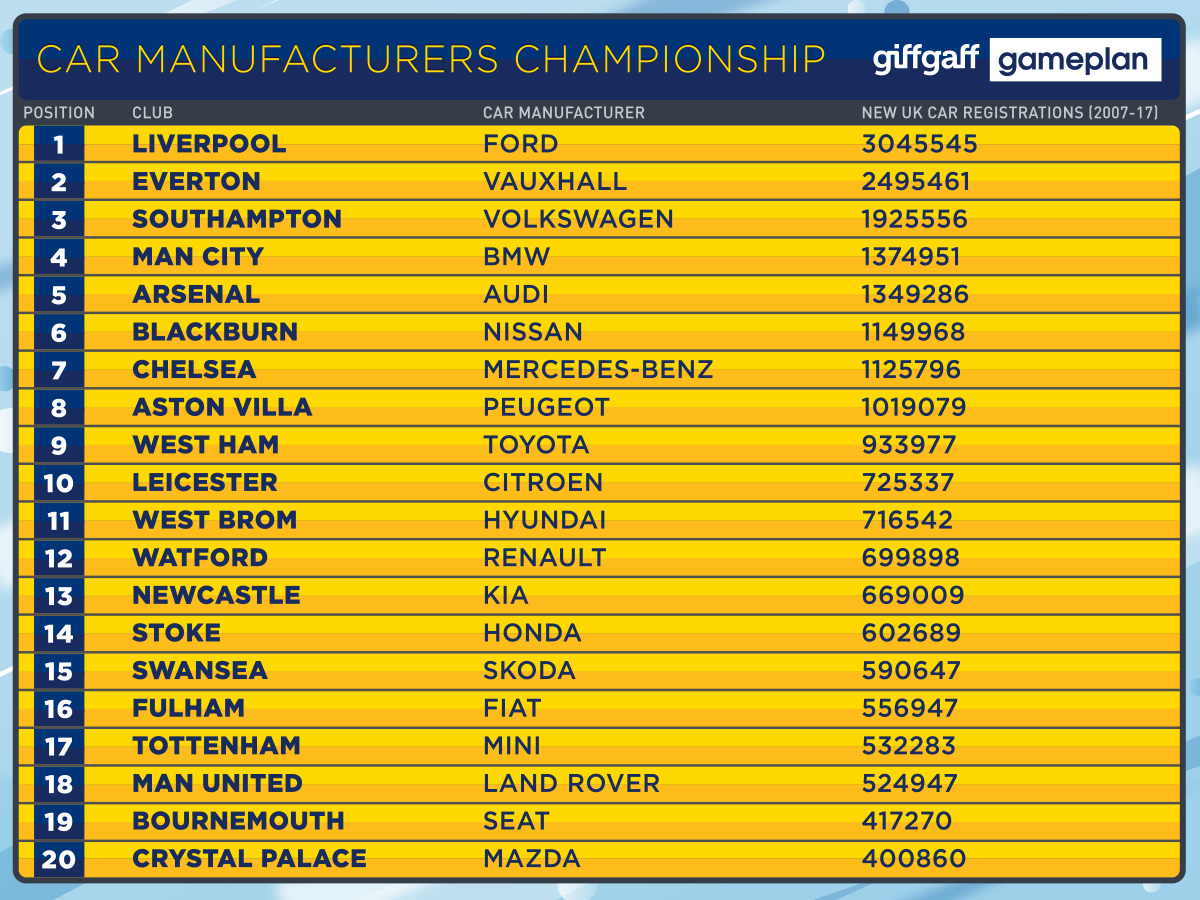 After their takeover in 2008 by Sheikh Mansour Khaldoon Al Mubarak, Manchester City have grown to become one of the top teams in world football. It's a similar path to that of BMW, which left its German roots to become a multinational company, producing vehicles around the world for a variety of different markets.
Whilst Man City's stylish performances have put them firmly in the driving seat of the Premier League this season, their correlation with BMW place them just inside the European Cup spots.
The reading of the table makes for worse reading for the red side of Manchester with United in a relegation place.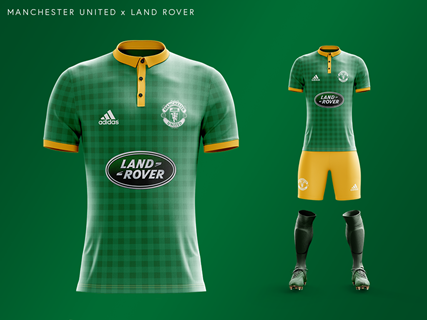 This is a combination of the 2012/13 goalkeeper kit and a nod to the popularity of yellow Land Rovers as well as a reference to the popular green and yellow kits from the club's past.
In terms of traits, Land Rover's combination of size, speed and power has helped it to become a reliable figure in the motor industry, with vehicles capable of handling a wide variety of terrain and conditions.
Putting our Manchester loyalties to one side, we have to highlight the job done creating Southampton's kit with Volkswagen. This effort merges the traditional Southampton kit colours and design with the German car companies logo perfectly.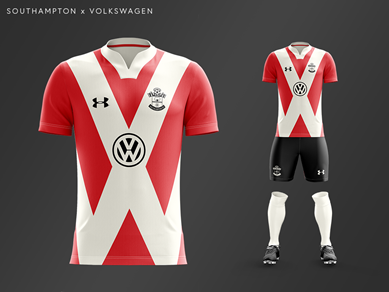 More information on the research is available here.