The daughter of a man in a critical condition after being punched in Manchester City Centre has issued an emotional appeal for information.
A 58-year-old man called Gary with a serious head injury before he was taken to hospital where he remains in a critical condition after a fight outside the Printworks in the City Centre  in the early hours of Saturday morning.
A second man, aged in his 20s, was also taken to hospital to be treated for bruising and cuts.
Further enquiries have established that a large fight involving around 15 people had been taking place before Gary and his group of friends attempted to intervene and break it up.
At this point Gary was punched in the face and knocked unconscious. It is believed that he banged his head on the ground and, despite emergency surgery, he has not woken up since.
A 25-year-old man was arrested near to the scene on suspicion of affray and a 32-year-old woman has since been arrested on suspicion of assisting an offender. They have both been released under investigation.
Gary and his friends had travelled to Manchester from Somerset for his future son-in-laws stag do. His daughter, Amie, who is due to get married in four weeks, has been left devastated by the assault.
She said: "This doesn't feel real. My dad is the funniest and hardest working man you could ever meet and we are struggling to come to terms with what happened as things like this just don't happen.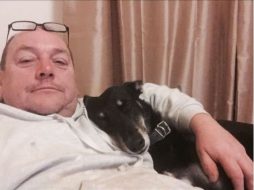 "I haven't even been able to think about our wedding but I just hope he will still be there to walk me down the aisle and it can still go ahead.
"Our priority is him getting better but I would ask anybody with information about what happened to please contact police.
"Put yourselves in our position. Imagine what you would want if this happened to your loved one, please don't protect somebody that could do this and hurt my dad.
Detective Inspector Mark Davis from GMP's City of Manchester team, said: "This should have been a celebratory night out ahead of one of the biggest moments of his life, walking his daughter down the aisle at her wedding, but instead Gary is in hospital in a critical condition.
"His family have been left distraught by the attack and we are doing all we can to support them and establish the exact circumstances of what happened.
"I would like to continue to appeal for anybody with information to come forward and help our investigation.
"This was a large brawl in the city centre at a time when a lot of people would be leaving bars and clubs.
"It might be that you witnessed something but didn't think to contact police at the time. If so, please get in touch with us as soon as possible."
Anyone with any information should call 101 quoting incident number 190 of 10 February or independent charity Crimestoppers anonymously on 0800 555 111.