The Manchester branch of co-working company Accelerate Places, has added a new feature September; free desks, free coffee and free flowing prosecco on Thursdays for the Manchester start-up community.
The initiative comes on the back of a pilot "open house" day in August which was aimed at businesses, freelancers and consultants wanting a change of scenery and some sociability during the quieter summer months.
Lisa Murgatroyd, Community Manager from Accelerate Places said, "We know that growing numbers of entrepreneurs go to work each day in coffee shops around the city. They do this for many reasons – they want a change of scenery, a break from their home office environment or to simply feel part of a co-working culture.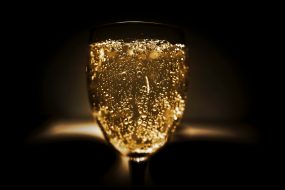 Shared co-working spaces like Accelerate Places take this one step further by offering facilities such as quiet spaces, Wi-Fi, meeting rooms, mentors and the chance to meet and collaborate with likeminded businesses, simply by being in the same environment.
From September, we'll be opening the doors to Manchester's start-up community for one day a week. Visitors will be provided with a seat and complimentary coffee when doors open at 9am. The free pass allows whole day use of all the facilities Accelerate Places has to offer and finishes with a complimentary glass of bubbles at 5pm and the chance to chat informally with the other businesses in the building."
Visitors will be in good company with permanent residents of Accelerate Places including myclever Agency, Meltwater, Nuuk, Farm Digital, HAC100, Juke Media and Drew Forsyth Photography. AcceleratePlaces is ideally situated in Manchester City Centre on Princess Street. Stretching over two floors with 180 desk spaces, Accelerate Places offers its occupants a member's only café, communal area, private meeting rooms and breakout areas.
To register for a Thursday visitor pass, contact Lisa Murgatroyd at Accelerate Places Lisa.Murgatroyd@accelerateplaces.com or visit the website https://www.accelerateplaces.com
Accelerate Places also has sites in London and Nottingham.