The HIV Has Changed campaign launches today, in Manchester and About Manchester is please to support the event. Join us at 2pm today if you can on New Cathedral Street, Manchester!
Ten-foot living structure in Manchester city centre, helps launch national HIV awareness campaign
New survey data shows need for continued public education about the virus
A national HIV awareness campaign is launching today (Thursday 7 September) on New Cathedral Street, Manchester.
HIV has Changed includes a ten-foot-tall, thriving ecosystem of plants and flowers spelling out 'HIV', to visually demonstrate how the virus is not what it used to be, and with the right treatment and care, people living with HIV can now lead full and healthy lives .
Jim Kemp, who has been living with HIV for 13 years, said: "There is a lot of misunderstanding and prejudice towards HIV – both what it means to live with the virus and for the people around you.
"I have always found it ironic that HIV is still spoken about in whispers but when written down, it is shouted out in CAPITALS. Being able to talk openly about HIV in a normal way, will lead to a better understanding and less fear and stigma. HIV has changed. It's time to tell people about it".
Supporting the new campaign, Andy Burnham, Mayor of Greater Manchester said "Manchester is a city that is proud of our inclusive, tolerant and diverse people.
"It's important that we all know that HIV has changed, and given our strong heritage as a progressive city, I'm proud that Manchester has been chosen as the launch city for this vibrant campaign. I know our communities are keen to help tackle the stigma associated with HIV."
A survey commissioned by ViiV Healthcare, showed that nine out of ten adults surveyed in Greater Manchester have heard of HIV , however it also highlighted the need for continued education to dispel some persisting misconceptions about the virus.
Almost 1 in 5 (18%) people incorrectly said that HIV can be passed from person to person by kissing, and 1 in 4 (25%) didn't know, or were unsure of, the difference between HIV and AIDS.
HIV is a relatively uncommon, communicable infection, affecting an estimated 100,000 people in the UK, of which 13,500 are thought to be unaware that they are HIV positive .
George House Trust, provides support to people who are living with the virus and is part of the Passionate about Sexual Health (PaSH) Partnership along with BHA for Equality and LGBT Foundation, who collaboratively deliver HIV prevention and support across Greater Manchester.
Steph Mallas, CEO from George House Trust said: "We hope that raising awareness of how HIV has changed will help tackle the stigma so often associated with the virus, and help overcome any fear of being tested."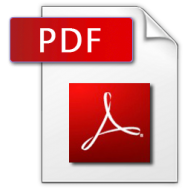 The survey results showed that 4 in 5 (78%) people thought that having an HIV test is a good idea; however, 2 in 5 (42%) didn't know where they could get tested.
Steph continued: "There are now more convenient options for getting tested than ever before, including GP surgeries, sexual health clinics, community clinics and home testing. Knowing if you have HIV means that you can get the right support and treatment for you."
Jim added: "Discovering I was HIV positive was hard to hear, but with help from George House Trust, I was better able to cope with my condition.
"Knowing my HIV status also means I can take responsibility for my actions. With the advances in treatment it means there is little risk of me transmitting the virus and I can choose how to live my life. More people knowing their HIV status and being responsible would lead to a drop in further infections."
Dr. Alistair Paice, Medical Director of ViiV Healthcare UK, said: "Over the last 30 years, we've made huge strides in the medical management of HIV. However, stigma and discrimination still present a considerable barrier for people living with HIV.
"Alongside prevention education, it is essential that we continue to address the outdated prejudices towards HIV within our communities. That way, more people will feel comfortable getting tested and a greater number of people living with HIV will speak openly about their HIV status – just as other people do who live with a chronic condition."
For more information on the campaign, visit: www.hivhaschanged.co.uk