The former Brown Brother's and Brewery Building at Trinity Way on the borders of Manchester and Salford is open for business as the new six million pound Ainscow Hotel.
Artisan, the developer and operator of the Ainscow Hotel, has restored the famous landmark with many of its original features including steel beams and exposed brick work retained and integrated with modern architectural features.
The 75 bedroom hotel includes a ground floor bar and third floor restaurant with terrace open to the public as well as hotel guests.
Located in the heart of the Chapel Street regeneration area, the Ainscow Hotel is the first project to be completed by Artisan following the death of its founder Carol Ainscow in September last year.
The ground floor of hotel includes the public bar and reception area complete with banquette seating from which guests can admire the extensive collection of art work by Annie Lennox. There is dedicated parking at the rear of the hotel.
With bedrooms on four floors, including 14 on the ground floor, each room is different from the next. There are five split level rooms on the third floor which will suit longer term guests, with living and working space below the bedroom area.
All bedrooms have very generous floor to ceiling heights with original windows restored and acoustically enhanced to help minimise noise levels.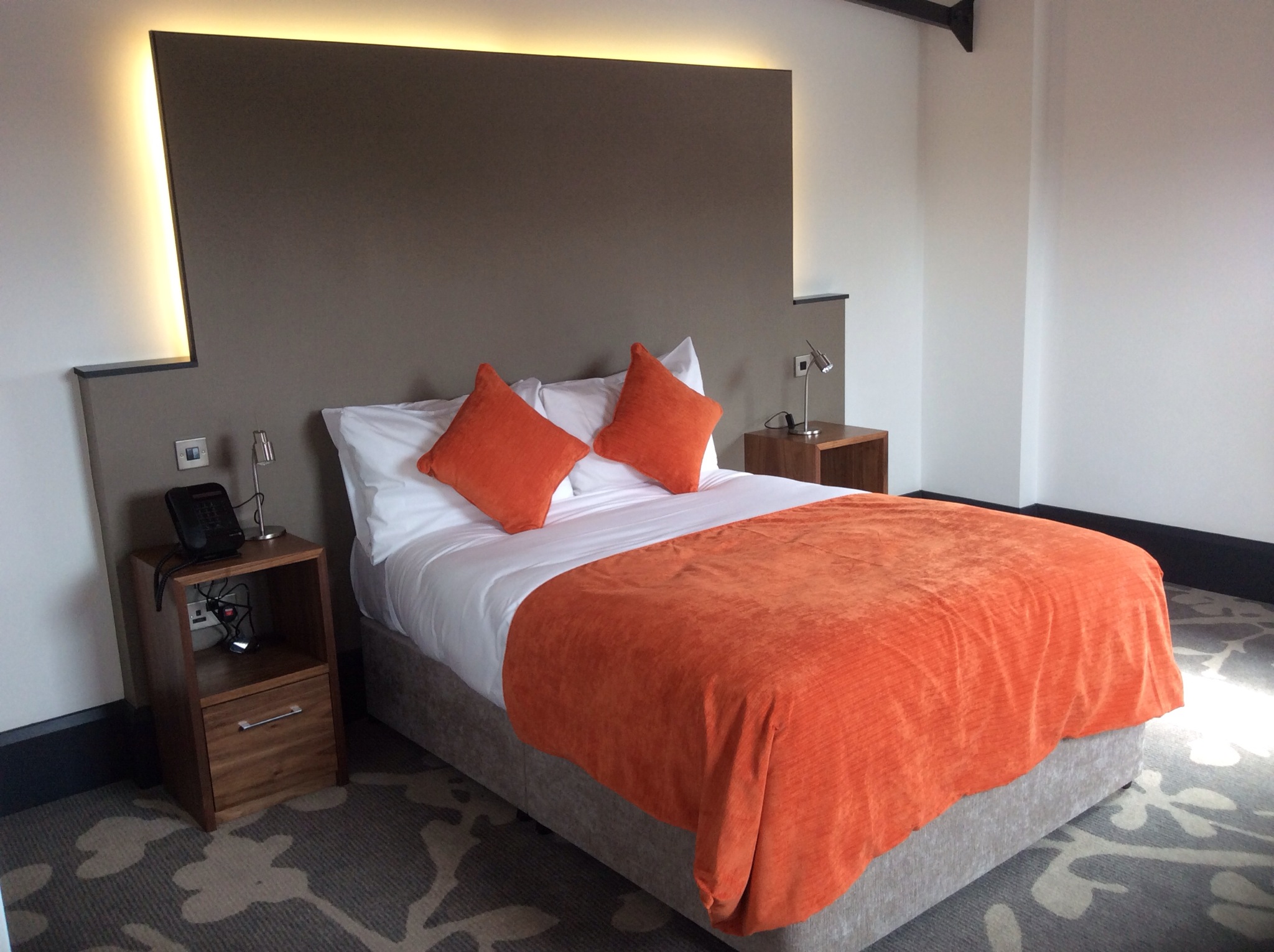 Families are very much welcome, with many rooms equipped with twin-beds and sofa beds, all have en-suite bathrooms, free Wi-Fi access, flat screen TVs and tea and coffee making facilities.
The Company has worked with the Broughton Trust who in partnership with Salford Council have supplied eight five per cent of the staff from the longer term unemployed in the area.Many of the fixtures and fittings have also been sourced locally, a source of pride for General Manager Paul Wadsworth.
The 80 cover restaurant is located on the third floor, it has private dining facilities for up to 12 guests and an outdoor terrace area.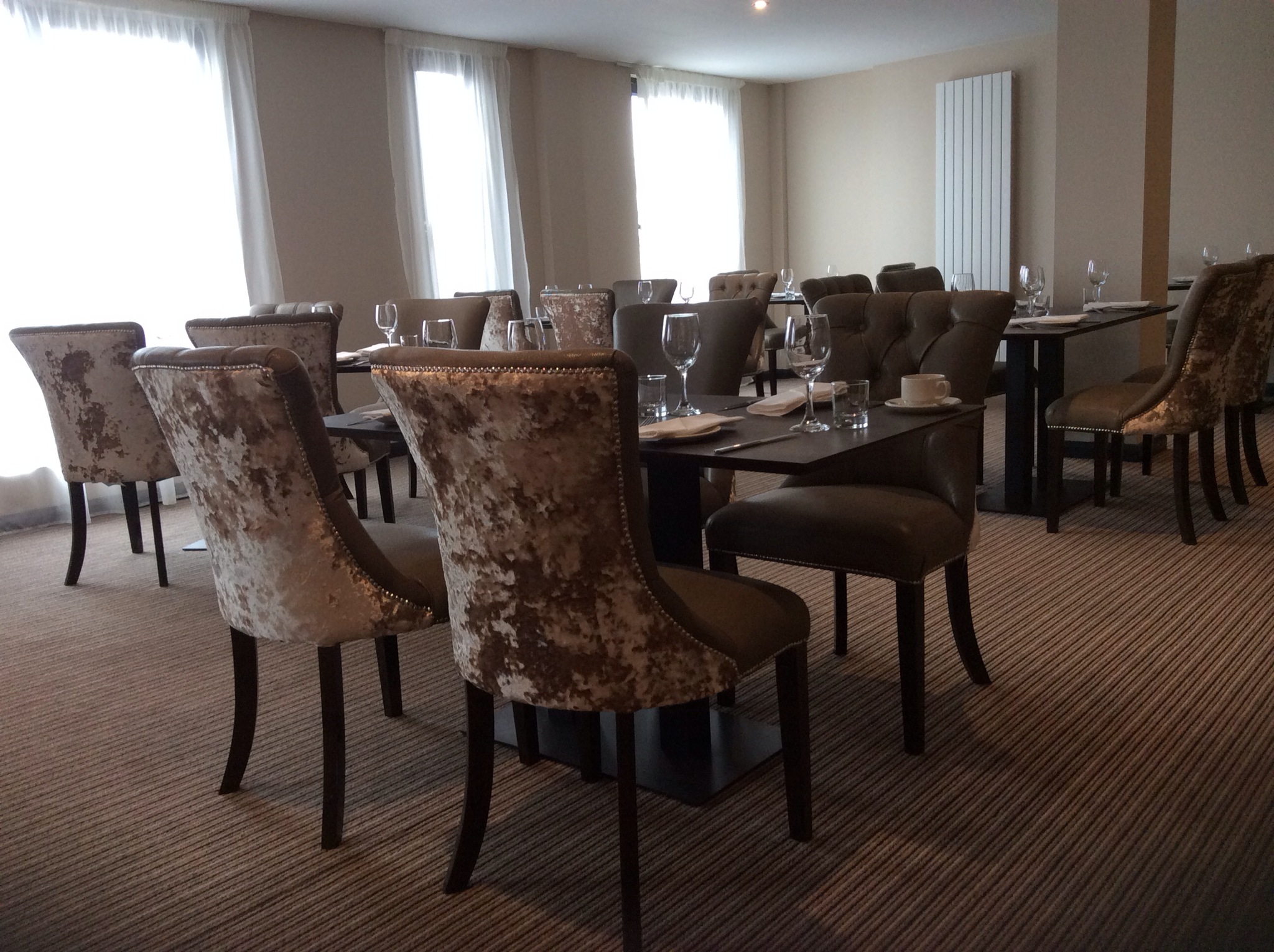 Thirteen new bedrooms are being built with the creation of the new fourth floor extension, these will be complete later in the year.
The Brown Brothers Building history dates back to 1878, it was initially built as the Watson & Woodhead brewery, the building changed hands in 1927 after the Brewery sold out after suffering financial problems, becoming a jam factory for Mackie & Sons Fruit Preservers. In 1957 the building was occupied by Brown Brothers Auto Parts who would remain there until 1986. Since then the building has remained empty and fallen into disrepair.
In 2006 Artisan bought the building with the goal of restoring and building a boutique hotel, due to the recession however plans were put on hold until work was able to begin on site in 2012.