Two historic buildings on Oldham's new Metrolink route will be lit up as part of a programme to regenerate Oldham town centre.
From this week the frontages of the Lyceum and the old library and art gallery, both on Union Street, will be bathed in light every night.
Councillor Jim McMahon, Leader of Oldham Council, said: "Oldham has some wonderful heritage and it's time we celebrated this and used it as a feature.
"The old library and the Lyceum are both iconic buildings and now they are lit up they'll become even more prominent – people either walking past or passing them on the tram will take notice.
"Hopefully the impact of this increased interest will give residents a real sense of pride in the buildings around them and they won't just take them for granted.
The lighting work is part of a wider public realm improvement programme building on the arrival of trams through the town centre earlier this year.
Other works have included the installation of new planters and seating along Union Street and improvements and landscaping to the area around King Street Metrolink stop.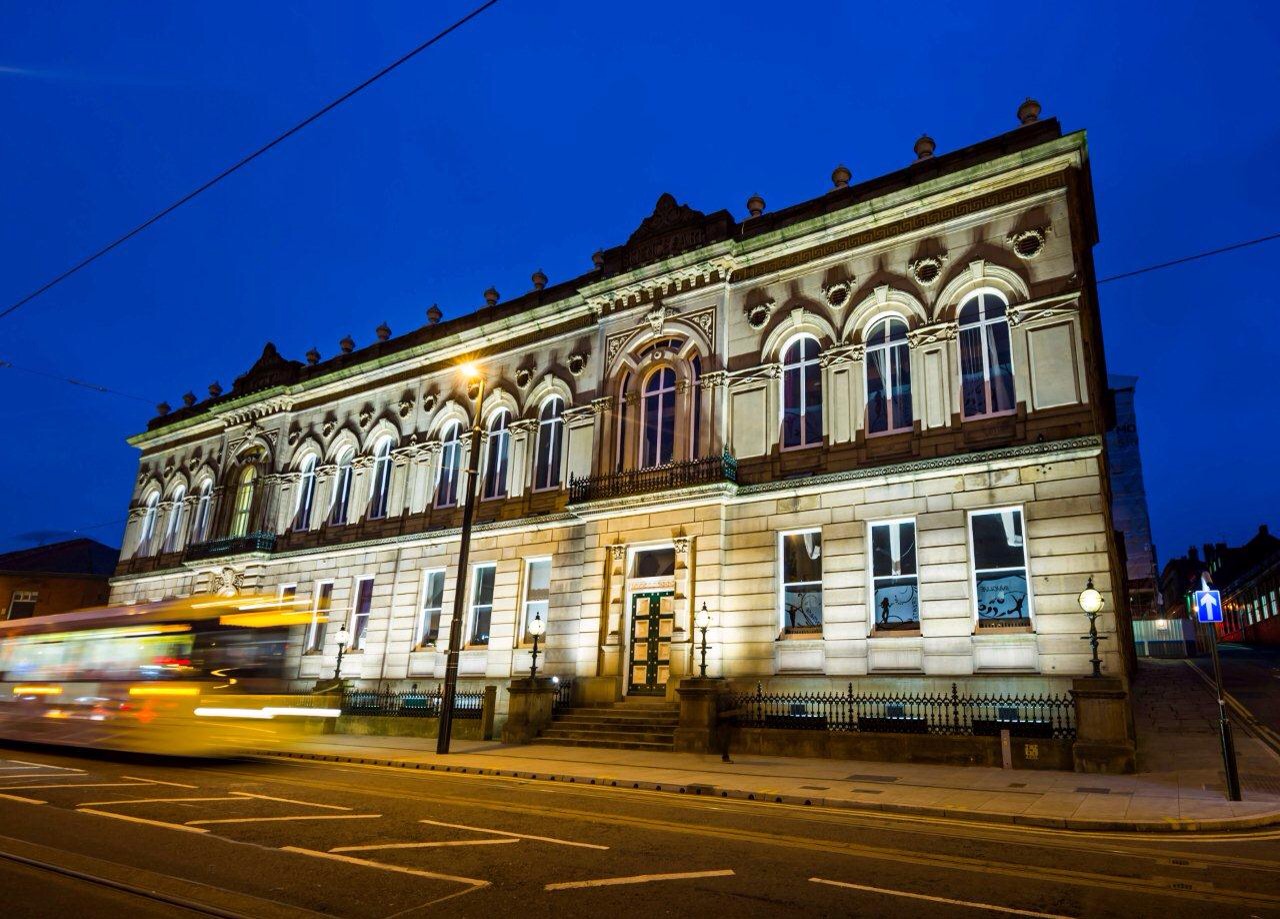 Music was first taught at the Lyceum as early as 1892.
In 1989 the Music Service moved back into the Lyceum Building and it has been its home ever since. It is also home to the Lyceum Players theatre group which uses the lower ground floor of the building
The council is currently working on plans to restore the Victorian era library and art gallery, which is grade II-listed.
Once work is complete it will house a new Heritage Centre and Coliseum Theatre.
It will boast new space and extra room for the civic museum's rich collections and a local studies and archives centre.
The floodlights will come on automatically when it goes dark and will remain on until 1am.