Nearly 900 triathletes take part in the JLL Property Tri North in memory of Tim Bacon

Raising £25K for The Christie, Royal Manchester Children's Hospital and Starlight

MediaCityUK played host to nearly 900 competitors and supporters from the business and property community for the second annual JLL Property Triathlon North last Friday (July 29th).
Jointly sponsored by JLL and The Peel Group, the event saw first time entrants and more seasoned triathletes take part, raising a total of £25,000 for charity. With the passing of Tim Bacon, Chairman of Living Ventures and his nephew, Jett Bacon, earlier this year, Peel paid tribute to them by splitting half of the fundraising total with the charities, The Christie and the Royal Manchester Children's Hospital that cared for them during their respective illnesses.
A cheque for £12,500 was also presented to JLL's nominated charity, Starlight, which grants wishes to seriously and terminally ill children, by Richard Batten EMEA Management Board member.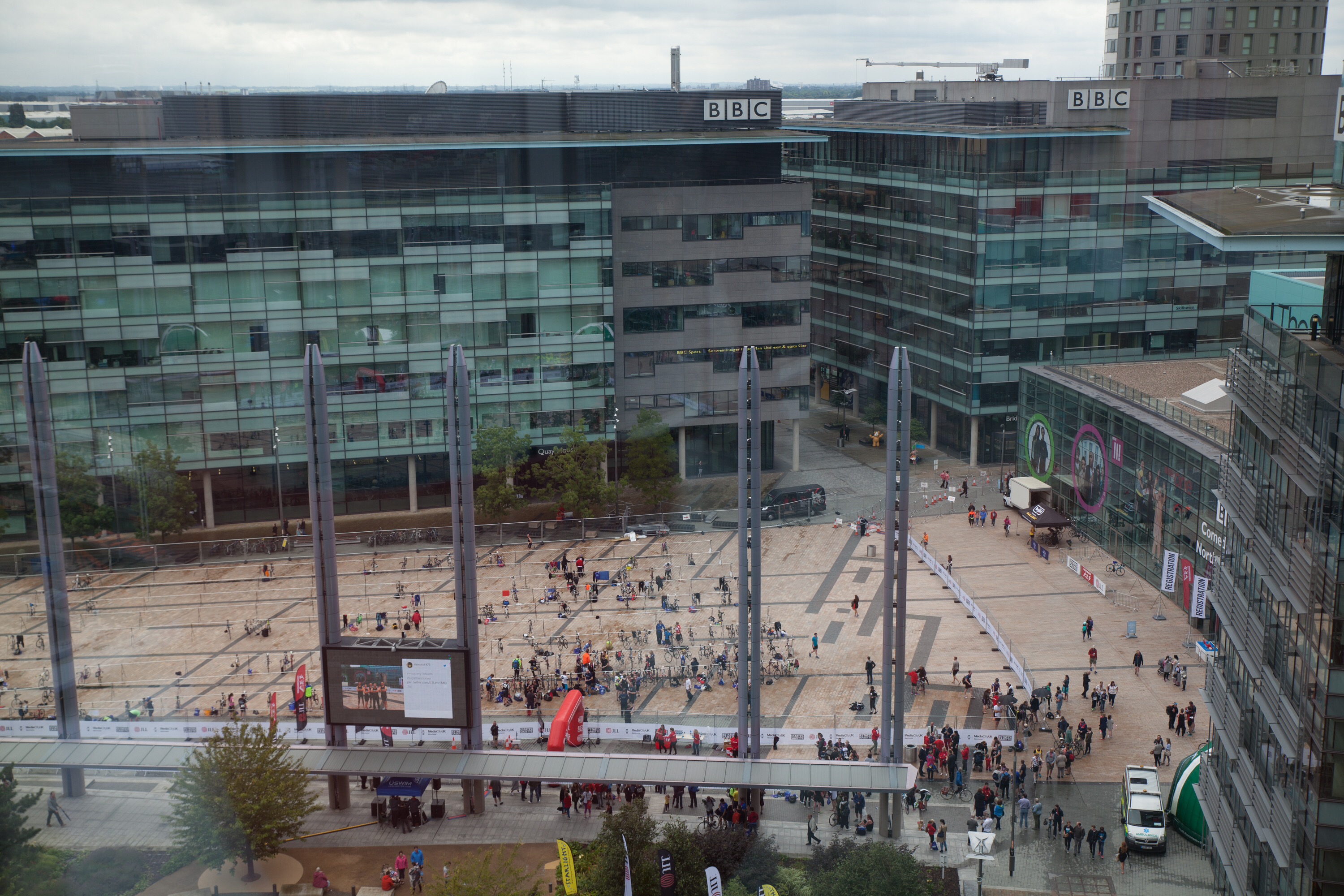 First across the finishing line in the individual races was Danny Hope from Hydrock with a time of 1 hour 2 minutes. Jacqui Phillips of Slinky Interiors was named the fastest woman with a time of 1 hour 10 minutes. Among the relay entries, which comprised male, female and mixed teams, WSP Parsons Brinckerhoff clocked the fastest time of 1 hour 10 minutes. Tim's brother, Chris Bacon and Chief Executive of Living Ventures, Jeremy Roberts, alongside Peel's Group Development Director, James Whittaker gave out individual prizes on the day.
James Whittaker from Peel said: "Prior to his passing, Tim had agreed to deliver the next Alchemist – an iconic Living Ventures brand – at MediaCityUK, so we felt that dedicating this event to him was a very fitting tribute. The monies raised for Tim and Jett's respective charities is a great testament to the generosity of those involved in the event."
Steve Hogg, Lead Director of Regional Residential at JLL, said: "We were overwhelmed with the response this year with even more businesses and individual competitors taking part. We've had nothing but positive feedback from entrants since last Friday which is fantastic and helps us to continue building the triathlon for next year. I'd like to thank everyone who took part, along with our organising team and volunteers for helping to establish the Property Tri North as the main industry event in the North."