Ever wonder what happened to all the deckchairs at Blackpool?
Manchester's school of art have the answer as they are using them to wow visitors to this year's RHS Tatton along with an invisible shed.
The stealth shed, which uses mirrors to reflect its surrounding environment, was the brainchild of Manchester School of Art Outreach Manager, Clare Knox Bentham.
Clare said: "Initially we liked the idea of creating a shed that completely blended in with its surroundings. But then once we had covered the outside of the shed with mirrors, we thought, why not do the inside too? And then we added the mirror ball which gave it a surprisingly disco feel. It has that idea of the absurd – it's certainly not the sort of thing you would expect in the middle of a garden show."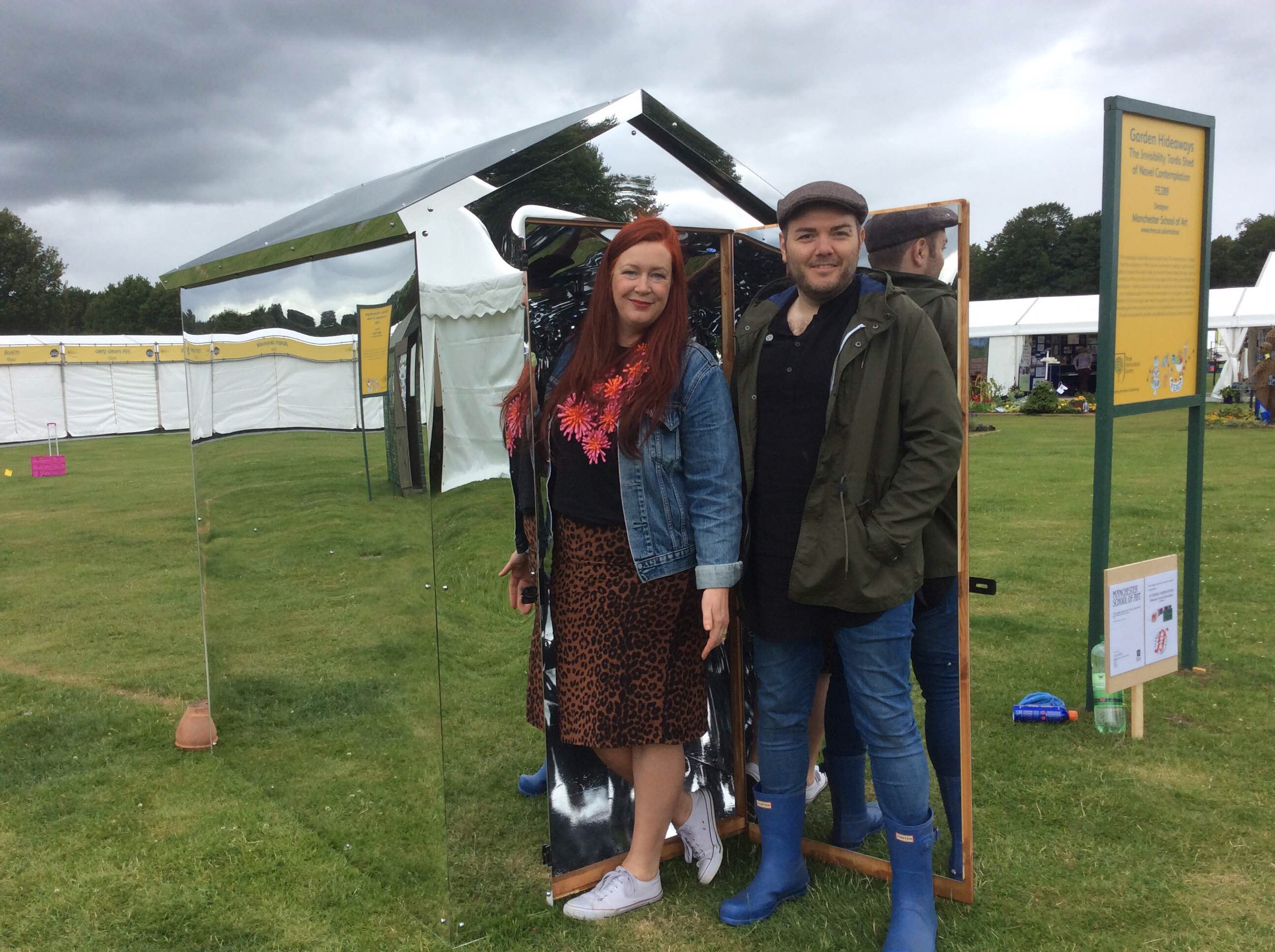 The shed was given the tongue-in-cheek title "The Invisibility Tardis Shed of Navel Contemplation". Clare was aided in the project by Adriano Digaudio, Communications Co-Ordinator for the School of Art.
Adriano said: "I think it's really reflective of the idea of the School of Art. Why shouldn't you have a disco at the bottom of your garden instead of a shed for tools? We also thought that a flower show was secretly quite a hedonistic thing – it's a celebration of fertility after all – and what could be more hedonistic than creating your own nightclub?"
The School also created dozens of unique deckchairs, with frames saved after being ditched by Blackpool Council because no-one in the seaside resort uses the traditional seating any more and on previous visits to the show were surprised at the lack of seating arrangements.
So visitors are invited to sit back in the sun and enjoy their picnics before recording their favourite gardening stories in the School's booth.
Students from the School's BA (Hons) Fashion course will also be returning on Friday ((July 24)) for their annual Ladies' Day Fashion Show.